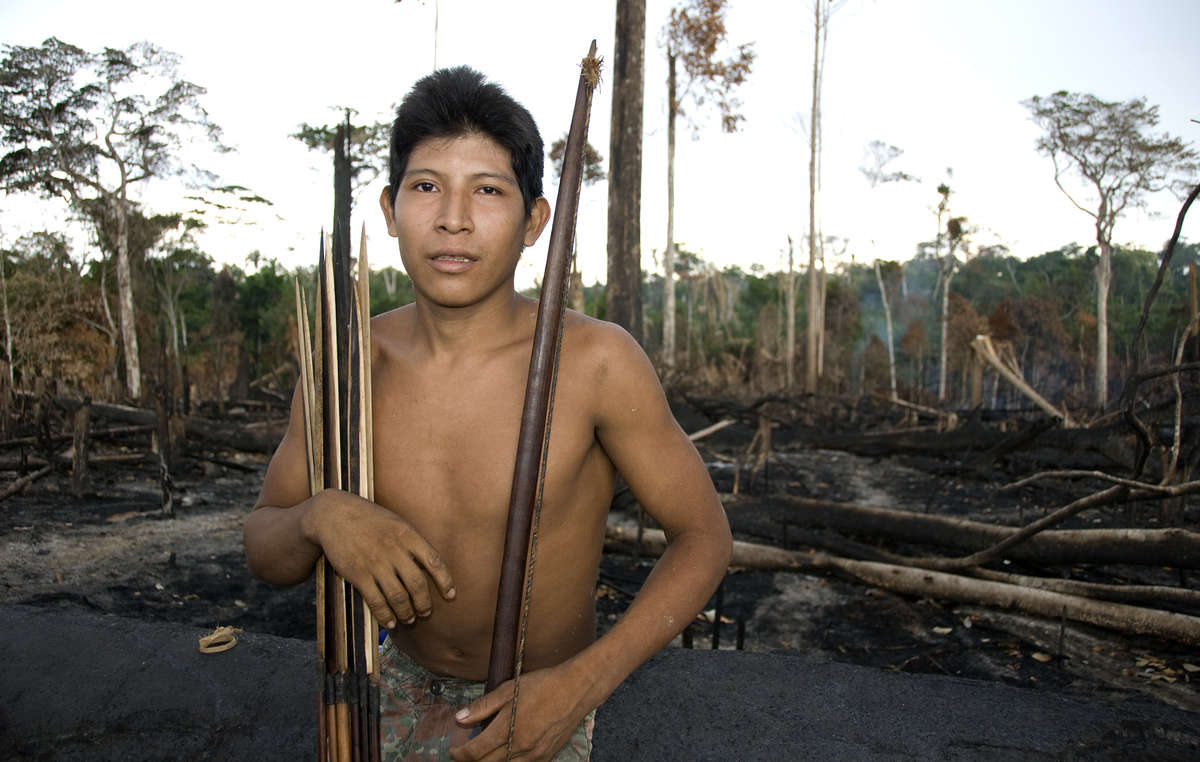 © Fiona Watson/Survival
Indigenous territories are going up in flames as illegal invaders, encouraged by Brazil's President Bolsonaro, are clearing land for cattle and logging and deliberately destroying the land indigenous peoples have looked after for generations.
Without their forests, indigenous peoples cannot survive. Entire uncontacted tribes in the Amazon could be wiped out.
These fires are not just an environmental catastrophe, they're potentially genocidal. The time to act is NOW.
Join indigenous peoples in the fight to #StopBrazilsGenocide : Tell President Bolsonaro and his ministers that the fires MUST be stopped and indigenous territories protected.
The attacks on the Amazon rainforest, the Pantanal wetlands, the Cerrado savanna and beyond are not only a threat to our indigenous allies, they're a threat to all humanity.
Tribal peoples are on the frontline of this disaster. As Sonia Guajajara says: "We're putting our bodies and our lives on the line to try and save our territories."
Emails sent:
3,720

Help us reach

10,000

!