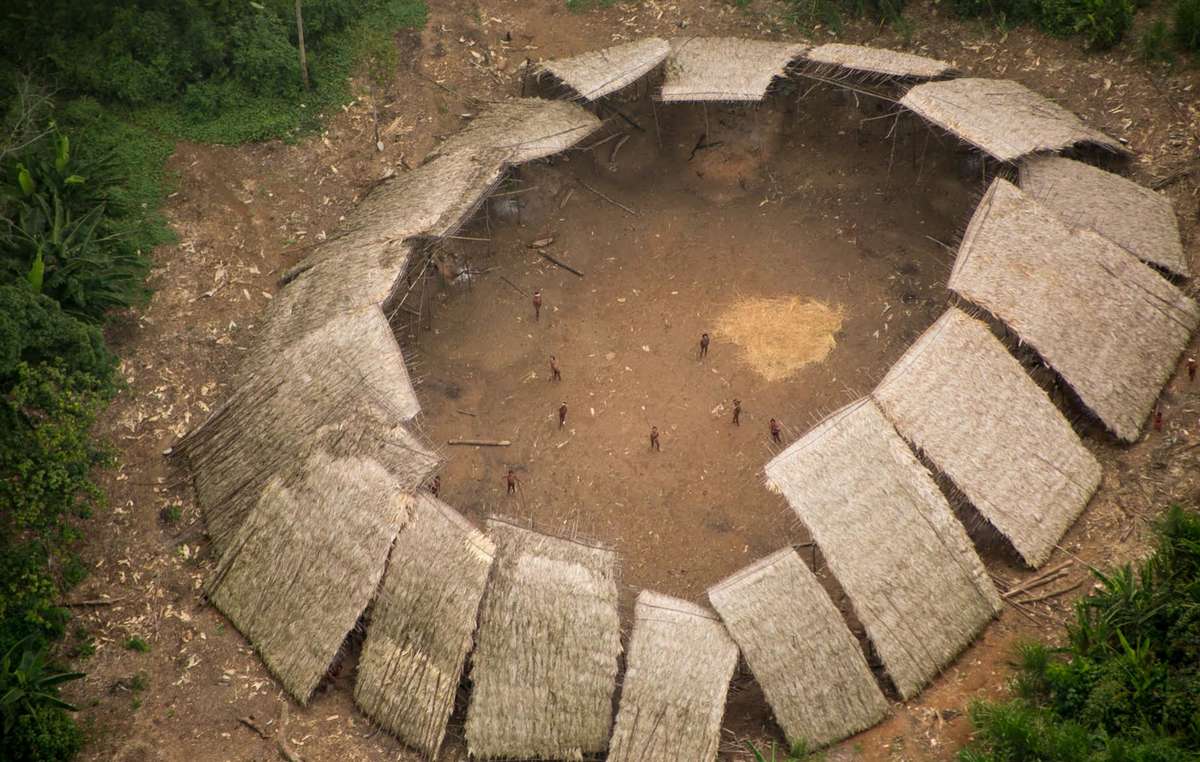 © Guilherme Gnipper Trevisan/
FUNAI
/Hutukara
This incredible new aerial photo shows a community of around 100 uncontacted Yanomami, deep in the Brazilian Amazon.
The Yanomami's organization, Hutukara, asked Survival to use the photo to draw attention to the Yanomami's lives and lands and the serious threats they face… and to galvanize global support for the tribe.
Alarmingly, around 5,000 illegal invaders are currently mining for gold in the region. They have brought diseases like malaria and have polluted water and food sources with mercury. To make matters worse, the Brazilian government is now threatening to cut and freeze funding to FUNAI, the Brazilian indigenous affairs department charged with protecting the Yanomami territory. If they succeed, this would leave the uncontacted Yanomami at risk of annihilation.
Yanomami leader and shaman Davi Kopenawa told Survival: "FUNAI exists to protect indigenous peoples. If the President cuts FUNAI's funding, it will kill us."
Please send a protest email to Brazil's President now. Together, we must do everything we can to secure Brazilian Indians' lands for them, and to give them the chance to determine their own futures.
Emails sent:
7,601

Help us reach

10,000

!