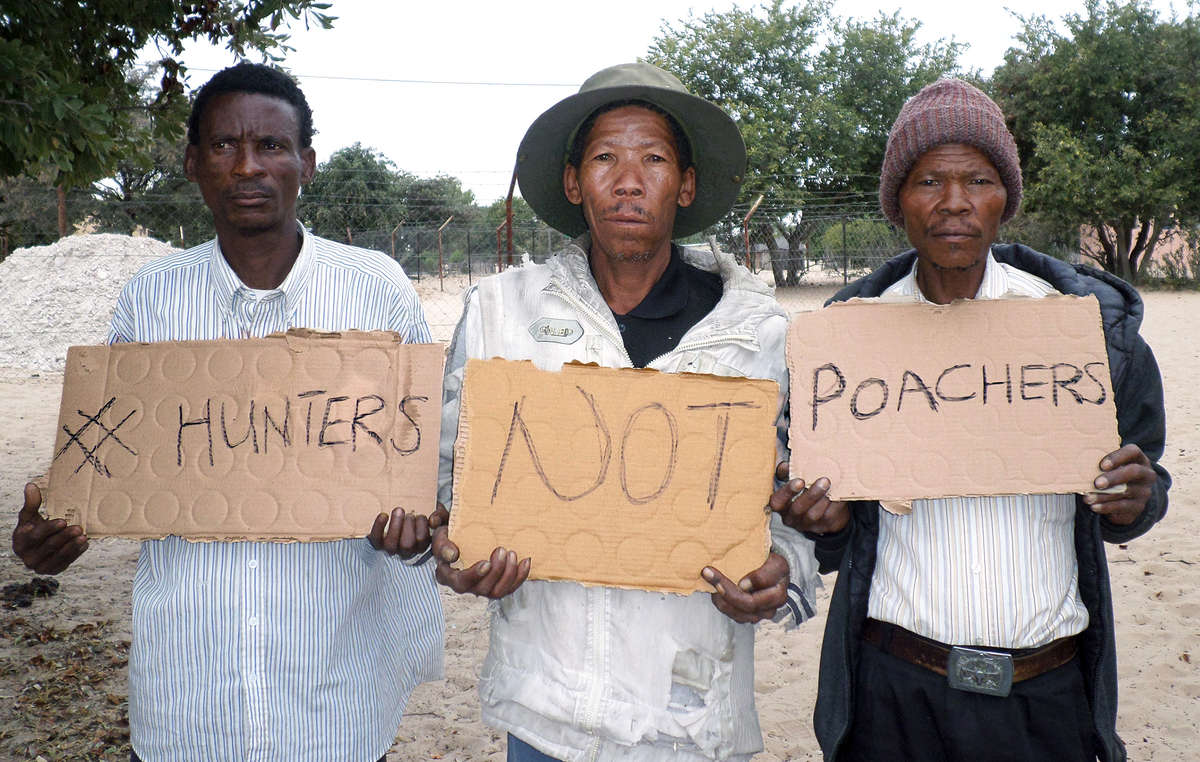 In January 2014, Prince William launched an initiative known as United for Wildlife. The world's largest conservation organizations have joined forces in a call to arms to tackle the illegal wildlife trade.
However, United for Wildlife has not recognized that in many countries, subsistence hunting by tribal peoples is considered illegal.
Tribal peoples are prevented from hunting to feed their families in "conservation zones" set up on their ancestral homelands, which they have been dependent on, and managed, for millennia.
In Botswana, Bushmen are accused of "poaching" because they hunt their food. They face arrest and beatings, torture and death, while fee-paying big game hunters are encouraged.
Please write to United for Wildlife asking it to publicly recognize tribal peoples' rights, to ensure these abuses are stopped.