Urgent email
An appeal from the Yanomami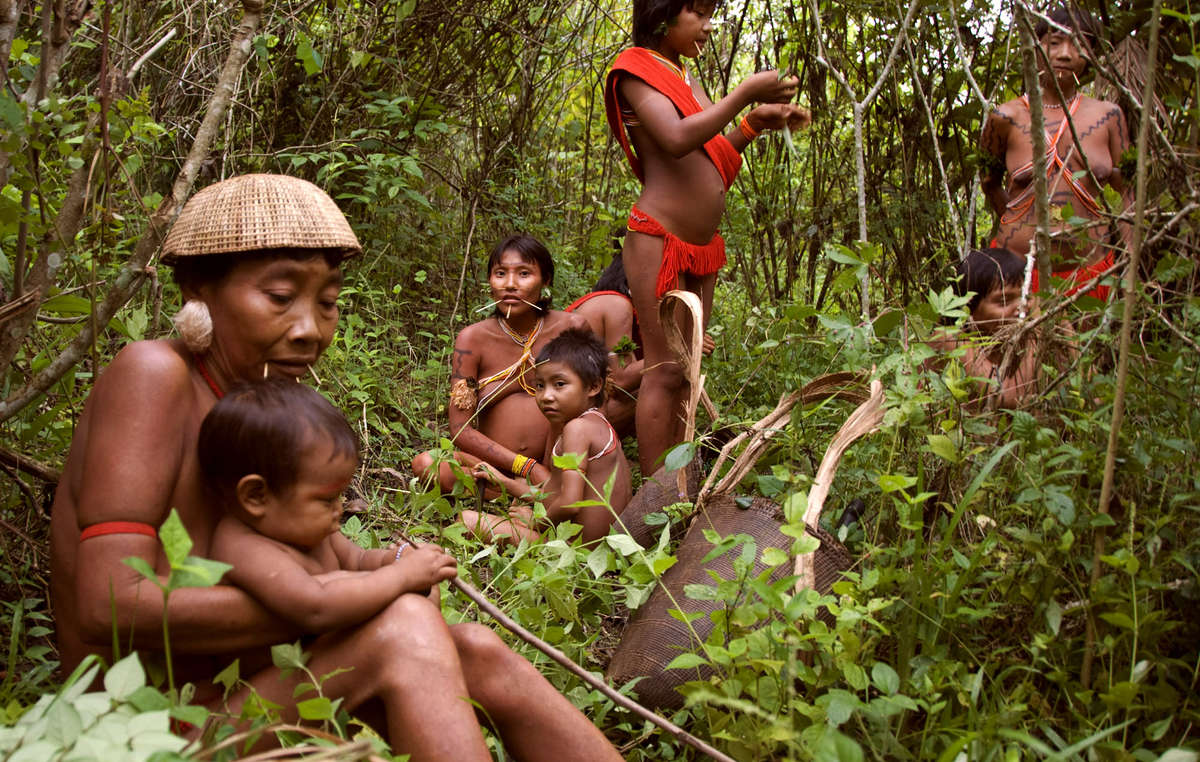 - © Fiona Watson/Survival
Thousands of illegal goldminers are destroying the land of the Yanomami indigenous people in the northern Amazon.
They bring violence and infectious diseases, such as Covid-19 and malaria, to the communities living there, and are poisoning the rivers and fish with mercury.
Some Yanomami are uncontacted – they have no regular contact with other Yanomami or the outside world. Uncontacted tribes are the most vulnerable peoples on the planet and the invaders could wipe them out.
Davi Kopenawa Yanomami, a shaman and a leader of the Yanomami people, says:

Dear friend,
We Yanomami and Ye'kuana people do not want mining on our land. We are extremely worried.
The Bolsonaro government wants to destroy the forest. But mining won't bring any benefits to us – only disease, violence and death.
Bolsonaro says that there's a lot of land for few indigenous people, but those "few" indigenous people are looking after the forest for the whole world.
He is taking the wrong path, killing the rivers, the trees and the fish, and supporting the miners.
We need to pressure the government. Together, we are strong.
Davi Kopenawa Yanomami
In the 1980s, Davi Kopenawa Yanomami and the Yanomami's supporters around the world fought for the protection of the Yanomami territory – and won. Together, we can win again. Please act now in solidarity with Davi and the Yanomami to #StopBrazilsGenocide
Please email Brazil's government now.
Emails sent: : 2,836
Help us reach 5,000!