Survival's Virtual 5k, 10k & Half Marathon
From land invasions by miners and loggers, to genocidal legislative changes that undermine their rights, tribal peoples around the world are fighting for their future - and they need your help.
From May 28-31, put on your running shoes for a virtual race in support of indigenous peoples worldwide. Join us to raise awareness of the threats to their survival, and support our vital work.
How do I register?
*The registration fee will be waived for Indigenous people.
That's all there is to it! You'll receive a confirmation with some more information, but until the day of the run you'll only have to worry about getting your training in check.
Plus, you'll receive an exclusive link to watch the film "3100: Run and Become", by Sanjay Rawal. The film features the Bushmen, with whom Survival has worked for many years, and weaves together the significance of running across communities and cultures from the Self-Transcendence 3100 Miler in New York City, to the Kalahari Desert, to the mountain temples of Japan and the Navajo Reservation.
Registration:
What makes this event unique?
To celebrate our global work, we've organised a global virtual run - which means you'll be setting off on a challenge with like-minded people all over the world.
Does "virtual" mean that you have to run in front of your computer or running mill at home? Absolutely not! You can run at home, but also in your local park, neighborhood or gym – wherever you feel most comfortable. The virtual element of the run comes just from the fact that, if you want to, you will be able to share your participation (your distance, your pictures, your motivational messages, and much more) with other Survival runners around the world – and all this will happen online. In other words, the community of runners will be virtual, but the running will be very real!
We've chosen to have the event open for 3 days to make sure we're as inclusive as possible. We know this past year has been difficult, and wanted to allow for changing schedules, as well as give everyone the opportunity to partake - whether you're running, cycling, walking or skipping your way to the target. So, if you don't feel like running 5k, feel free to walk instead - or, if sprinting is your jam, then feel free to break the 5k into two 2.5k runs and spread the challenge over 2 days.
And finally, unlike other fundraising events, there's no need to set yourself a fundraising target and spend time convincing your friends, family and colleagues to sponsor you - unless that is your preferred option! We wanted to make it as simple as possible for everyone to get involved, yet if you would rather set yourself a target and fundraise instead of paying the registration fee simply let us know and we'll make sure you register successfully.
Further information
For any questions please don't hesitate to get in touch via: [email protected]
Find other ways of getting involved here, or get in touch - we're always happy to hear from you.
Don't forget to follow our social media: Facebook, Instagram & Twitter!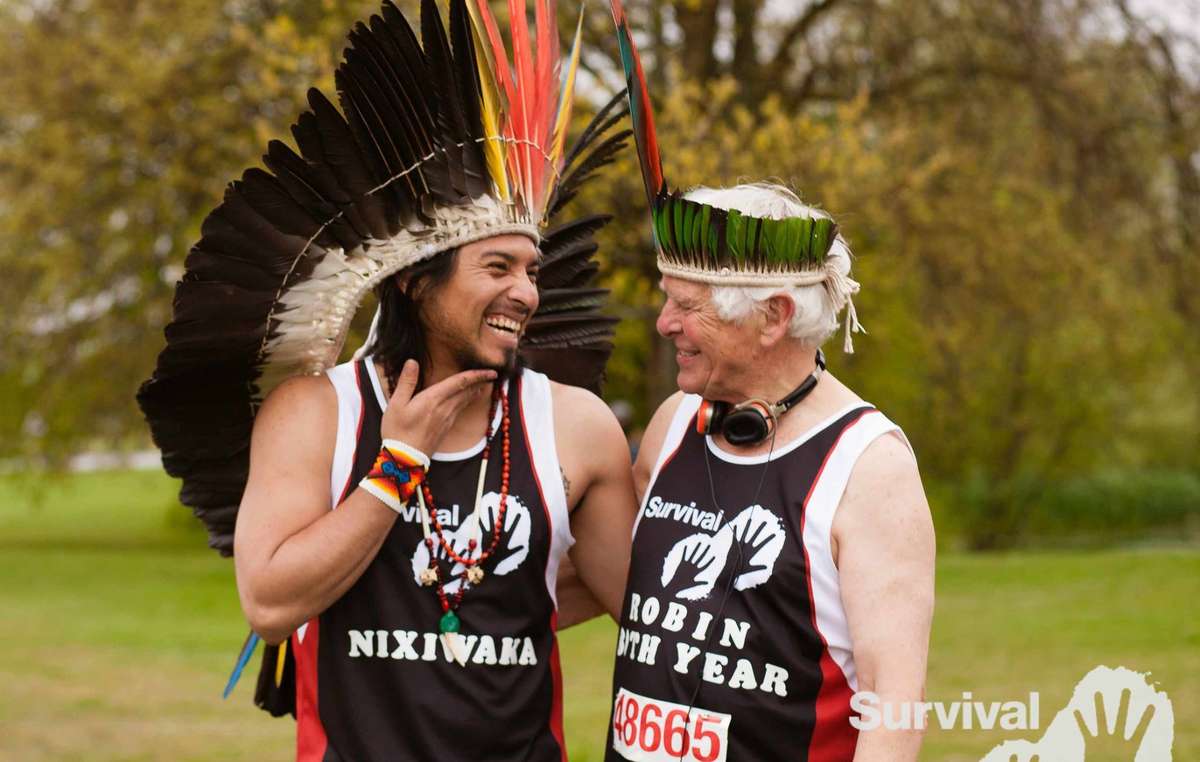 © Survival International