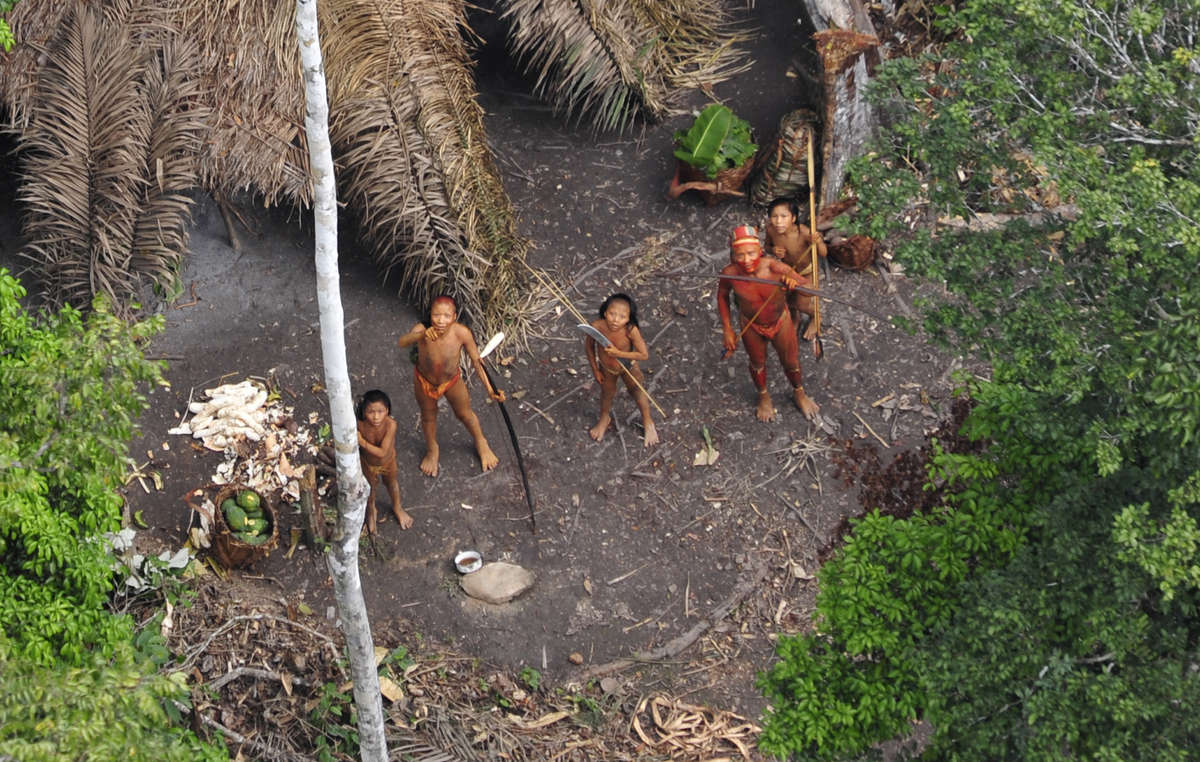 © G. Miranda/
FUNAI
/Survival
A message to you from indigenous leaders in Brazil:
Dear friend,
A genocide is unfolding in our country, Brazil.
Our government is destroying us indigenous peoples, our country's first people. In the name of profit and power, our land is being stolen, our forests burned, our rivers polluted and our communities devastated. Our uncontacted relatives, who live deep in the forest, are being attacked and killed.
Our government is axing the protection of our land, it is changing the law to allow agribusiness and mining to take over, and it is trying to silence our opposition. This is the most aggressive attack we have experienced in our lifetimes.
But we won't be silenced. We do not want the riches of our land to be stolen and sold. For as long as we can remember, we have looked after our lands. We protect our forest, as it gives us life.
We indigenous brothers and sisters of more than 200 different tribes are coming together in protest. From the heart of the Amazon rainforest, we are crying out to you. At this time of emergency, we need you. Please tell our government that our land is not for stealing.
Davi Kopenawa Yanomami
Sonia Bone Guajajara
Raoni Metuktire
Signatures :
2,545

Help us reach 5,000!