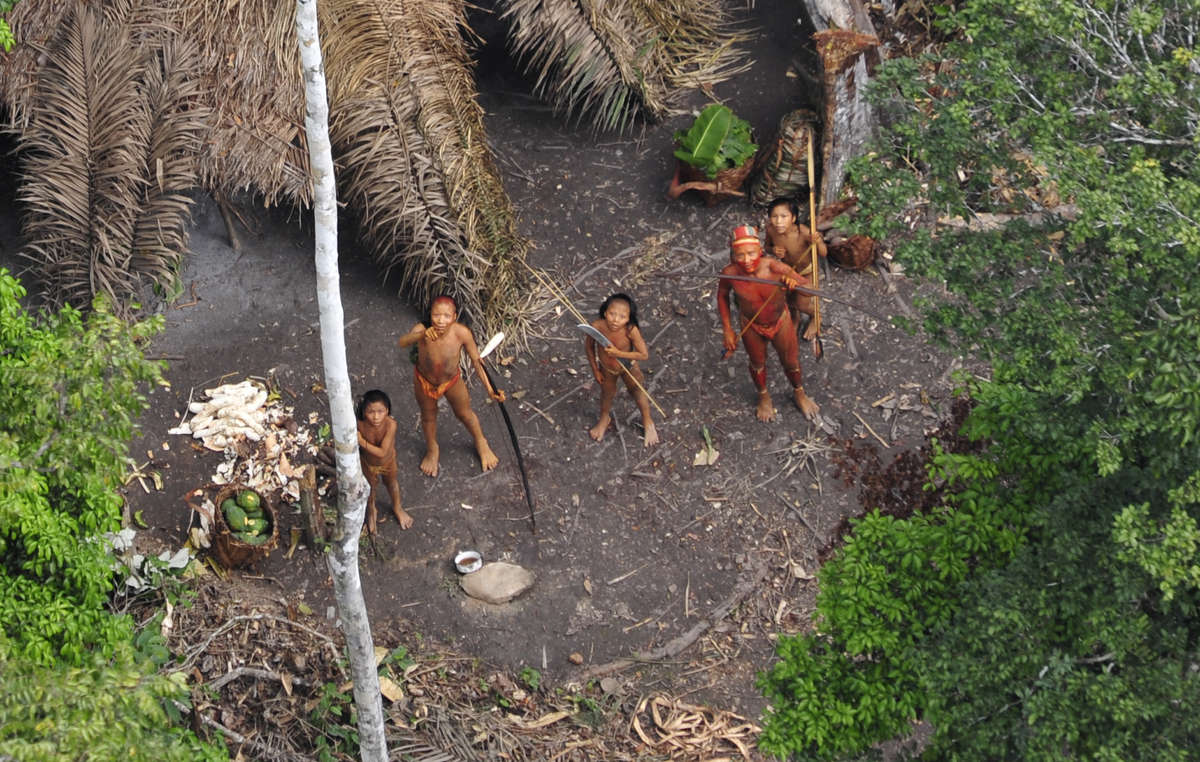 © G. Miranda/
FUNAI
/Survival
Ahead of the visit of Peru's President Ollanta Humala to Germany for a climate conference this week, Survival International, the global movement for tribal peoples' rights, has written to the President urging him to protect the lands of highly vulnerable uncontacted tribes in the Amazon rainforest from illegal logging and drug trafficking.
The call follows alarming news that an uncontacted tribe has made contact with a settled indigenous community in Brazil. The Brazilian government believes that the Indians were pushed over the border from Peru due to the failure of the authorities to combat illegal logging and drug trafficking in their territory.
Uncontacted Indians in other areas of Peru's Amazon also face threats from massive gas and oil projects on their land. Unless their lands are protected they face catastrophe from violence or deadly diseases to which they have no resistance.
In a letter to the President, Survival's Director Stephen Corry wrote, "To ensure the survival and protection of uncontacted Indians, all legal and illegal work in their territories must stop immediately … I urge your government to act quickly to ensure the protection of the uncontacted Indians' territories."
Stephen Corry said today, "Satellite imagery proves that indigenous territories are the best barrier to Amazon deforestation. It's why protecting tribal lands is key in the fight against climate change. We know tribal peoples are better at looking after the environment than anyone else. They are the best conservationists and guardians of the natural world. The best commitment Peru can make to the environment is therefore to ensure the borders of its indigenous territories are protected."
Please support Survival's petition for the urgent protection of uncontacted tribes' land
Notes to editors:
- President Humala will attend a conference on international climate policy in Berlin (July 14-15) ahead of the UN climate conference in Peru in December 2014.
- Read the full letter to President Humala (233 KB, pdf, Spanish)