Survival's 2019 calendar celebrates 50 years of fighting for tribal peoples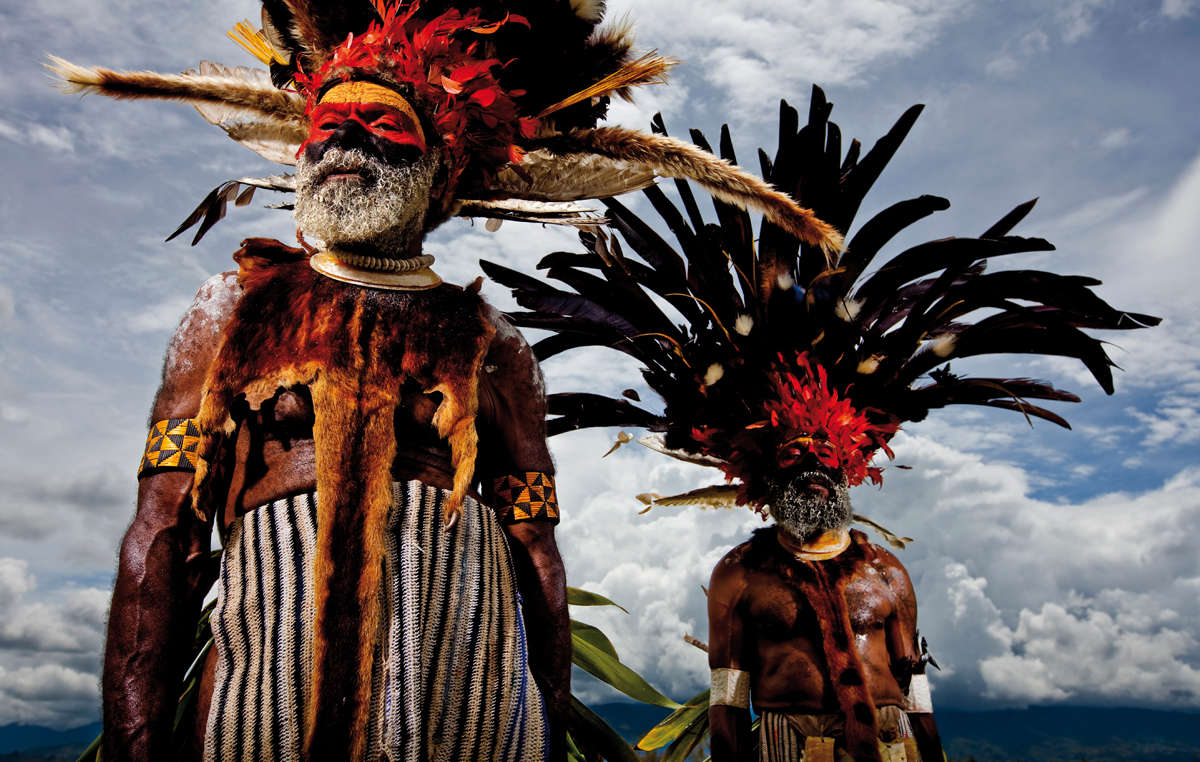 © Brent Stirton / www.brentstirton.com
Survival International, the global movement for tribal peoples, is releasing a special edition of its annual calendar to mark its 50th anniversary in 2019.
Next year's "We, The People" calendar features stunning portraits of indigenous people by some of the world's leading photographers, including Timothy Allen, Steve McCurry, Yann Arthus-Bertrand, George Rodger and many others.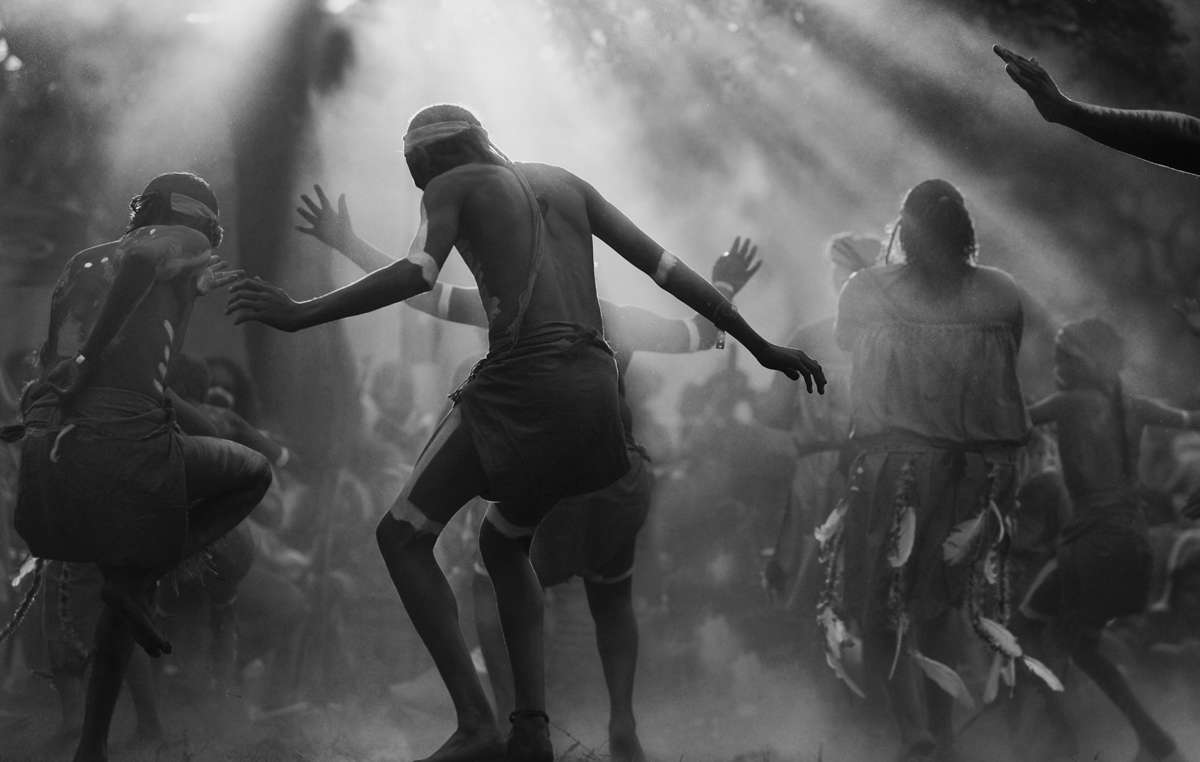 © Wayne Quilliam / www.aboriginal.photography
And each one also comes with a free desk calendar with a beautiful image by legendary photographer Sebastião Salgado.
The images give an insight into tribal people's largely self-sufficient and extraordinarily diverse ways of life.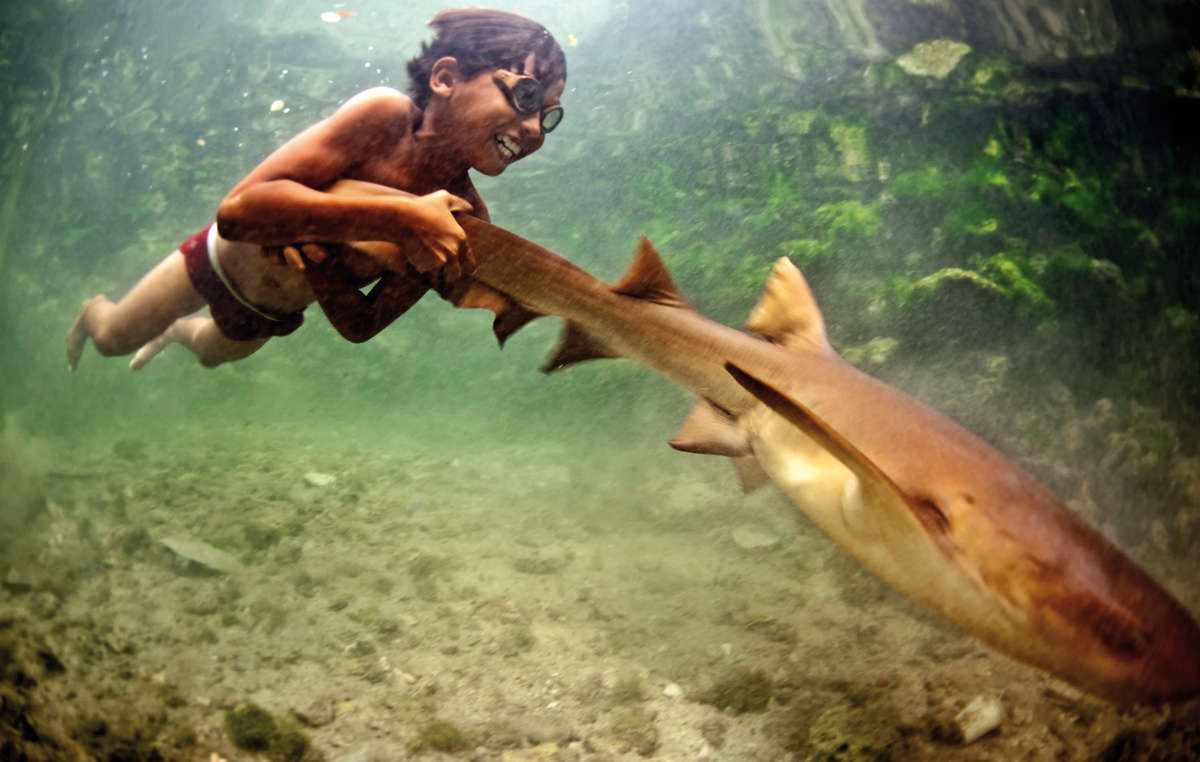 © James Morgan / www.jamesmorgan.co.uk
Among the images are Mindima men from New Guinea wearing ceremonial feathers and animal pelts; an underwater shot of a boy from one of Malaysia's "sea gypsy" tribes; and the now world-famous aerial shot of an uncontacted tribe in the Amazon.
Survival International was founded in 1969 by a group of people appalled by the genocide of Amazon Indians detailed in a Sunday Times exposé, which featured powerful images from the acclaimed photographer Don McCullin.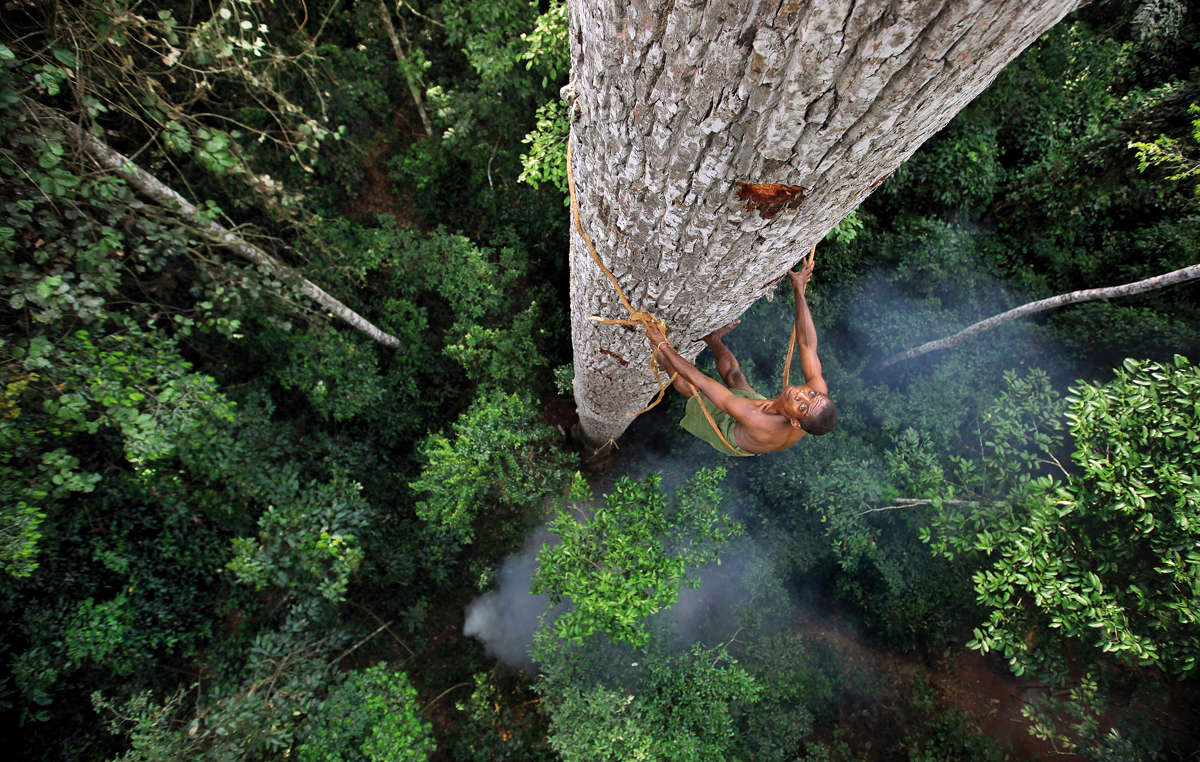 © Timothy Allen / humanplanet.com/timothyallen
It exists to prevent the annihilation of tribal peoples and to give them a platform to speak to the world so they can bear witness to the genocidal violence, slavery and racism they face on a daily basis.
Stephen Corry, Director of Survival, said today: "Powerful images have always been at the heart of our fight for tribal peoples' survival. We are delighted to have gathered so many beautiful images to reflect the past 50 years of Survival's vital work, and I hope that they will energize people to get behind our cause."
Calendars are £13.99 and available from Survival's shop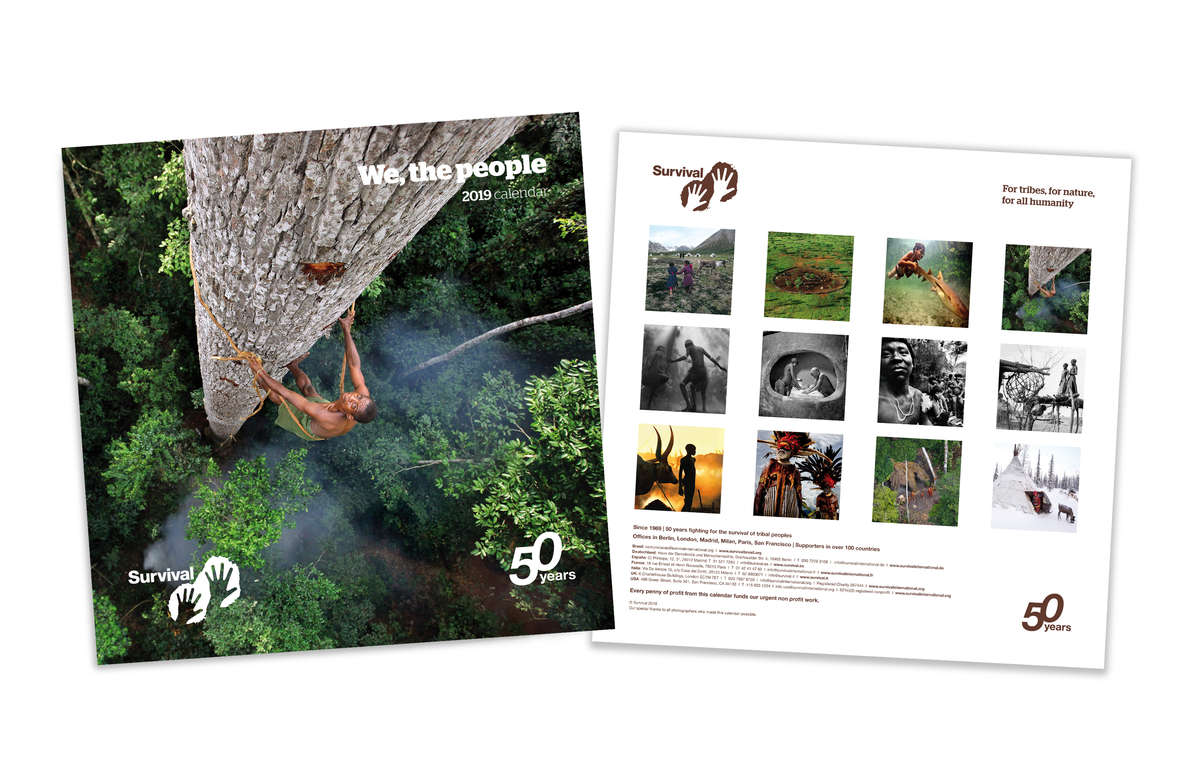 © Survival International
Notes to Editors:
1. The images in this press release can only be used in connection with the promotion of Survival International's 50th Anniversary Calendar. The copyright remains with the respective photographers and all images must be credited as listed. The images cannot be cropped or reused.  Failure to include the correct credits or any misuse of the images will result in the individual photographers charging their editorial rates for usage. 
The following text must be included as a condition of use: Survival's 50th Anniversary calendar is available from shop.survivalinternational.org price £13.99 
2. The photographers featured in the calendar are:
Steve McCurry
Livia Monami 
Yann Arthus-Bertrand
James Morgan
Timothy Allen
Wayne Quilliam
George Rodger
Claudia Andujar 
Jane Baldwin
Carol Beckwith & Angela Fisher 
Brent Stirton
Gleison Miranda/FUNAI
Bryan & Cherry Alexander
Sebastião Salgado