Blockade by Earth's most threatened tribe paralyzes railway
October 4, 2012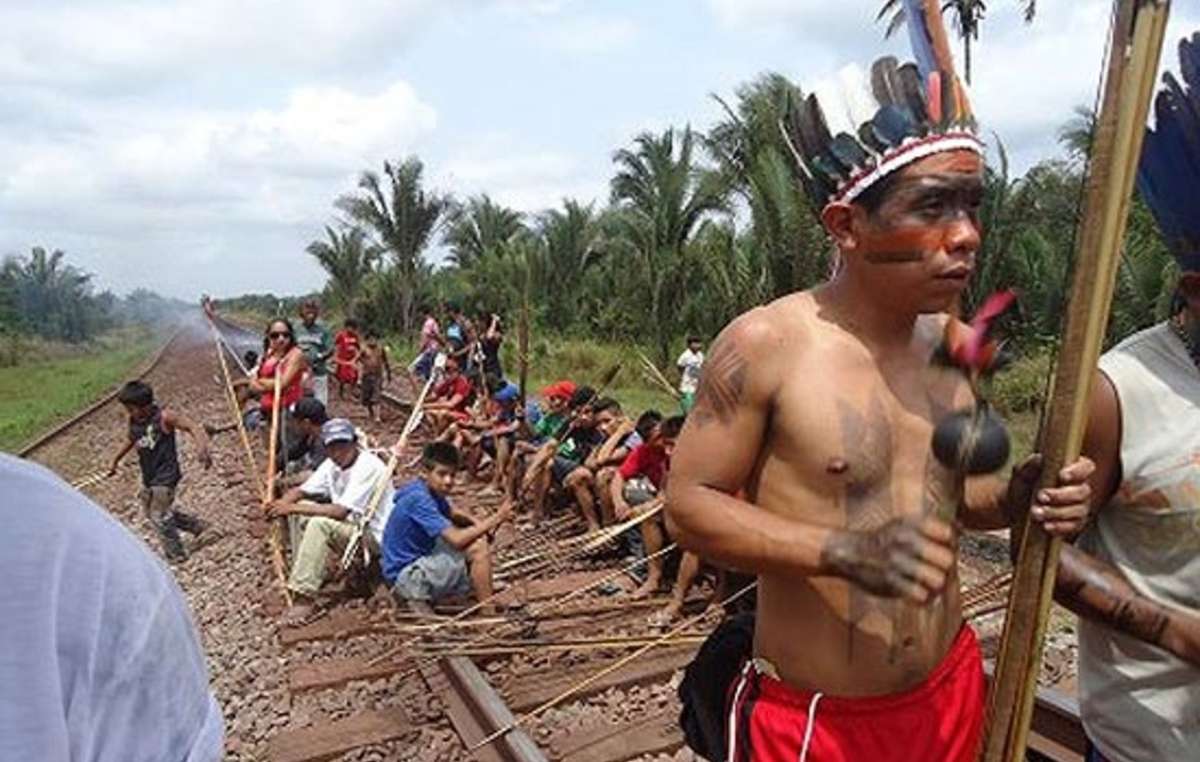 Indians blockade key railway to demand their land rights are respected. © CIMI/Survival
This page was created in 2012 and may contain language which is now outdated.
A protest involving Earth's most threatened tribe, the Awá, has forced the world's largest iron ore mine to suspend operations along its main railway line.
On Tuesday, hundreds of Indians including the Awá, took to the tracks of Vale's Carajás railway to voice their opposition to Brazilian government plans that could weaken their land rights, if legalized.
The demonstration follows months of anger surrounding a draft text called Directive 303, which prohibits the expansion of Indigenous territories.
The government has refused to scrap the proposed directive, despite it violating national and international laws by suggesting certain projects can be carried out on Indian land without proper consultation.
Frustrations spilled over on Tuesday, with several different tribes uniting to demand that their land rights are respected.
The blockade is the latest in a string of controversies to involve mining giant Vale, whose railway borders the territory of the Awá.
Last month, a judge reversed a ruling that had stopped the company from doubling its railway line to increase production.
© Fiona Watson/Survival
The decision was a blow for the Awá, who blame the railway for bringing thousands of invaders into their lands and scaring off the animals they hunt.
Survival's Director Stephen Corry said today, 'If Brazil wants to lead the way and show the world that it respects its Indigenous peoples, it should not be entertaining the harmful propositions of a handful of rural lobbyists. This protest shows that for tribes like the Awá, land rights are make or break.'