The Zo'é were first contacted in 1982 by evangelical missionaries, and have been threatened by diseases ever since © Fiona Watson/Survival
Authorities in Brazil have launched a joint operation to remove illegal miners operating on the land of the Zo'é tribe.
Largely isolated, and small in number, the Zo'é are extremely vulnerable to diseases transmitted by outsiders.
Fábio Augusto Ribeiro of the government's indigenous affairs department said: "As well as the invasion as a result of the mining activities, the environmental damage was massive – craters were dug and the water was contaminated by mercury. We were also very worried that there could be an imminent conflict with the Zo'é."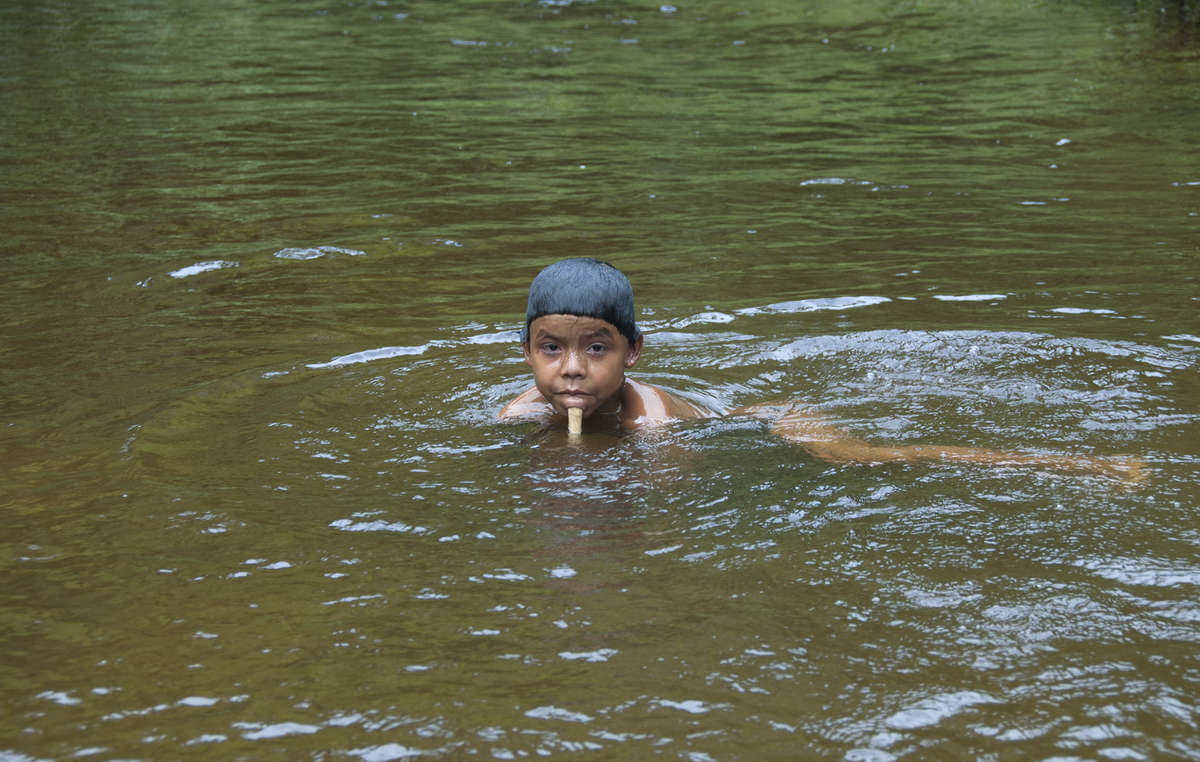 Much of the tribe's food comes from fishing, making them highly vulnerable to mercury poisoning after miners dump the chemical in rivers to search for gold © Fiona Watson/Survival
Several recent reports highlight the devastating impacts of mercury, commonly used in illegal gold mining, on indigenous communities. Survival has written to the UN special rapporteur on health urging him to put pressure on South American governments to stamp out illegal mining and mercury pollution in indigenous territories.