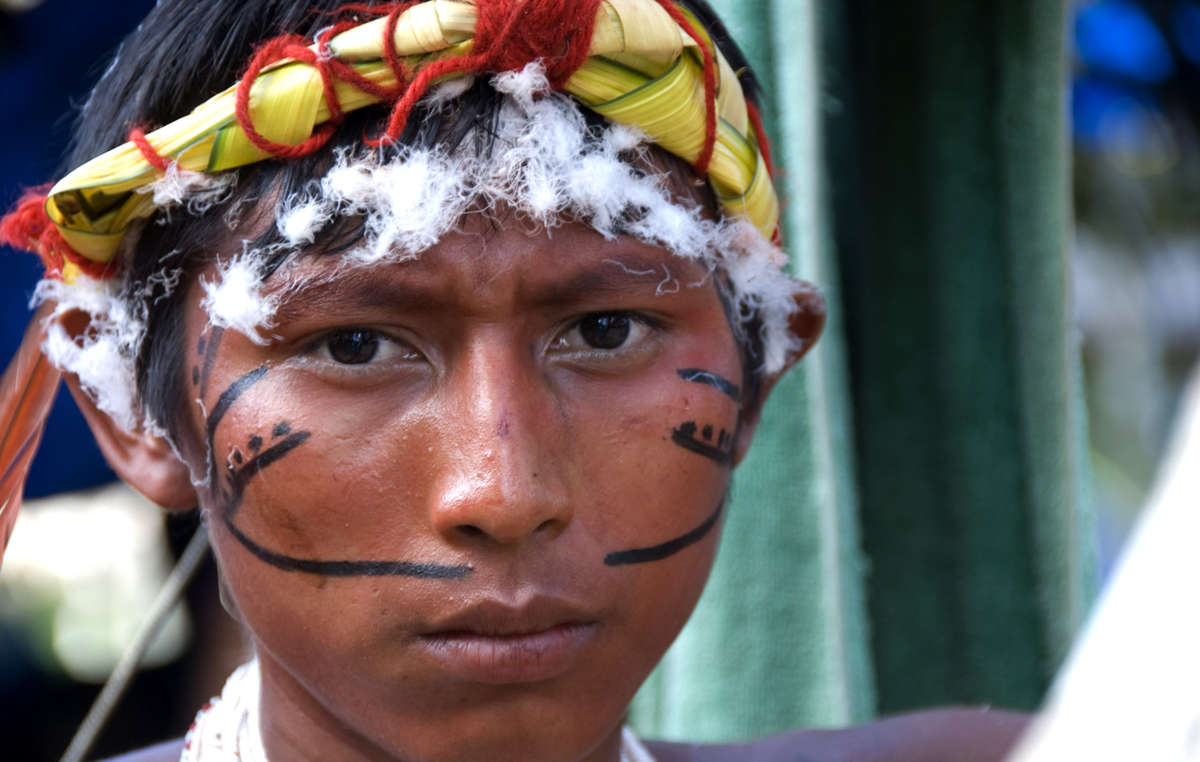 Goldminers have been invading Yanomami land for decades © Fiona Watson/Survival
Mercury poisoning is devastating tribal peoples across Amazonia, Survival International warned the U.N today.
In a letter to the U.N Special Rapporteur for Health, Survival International highlighted the failure of South American governments to address the contamination.
The unmonitored use of mercury, such as in illegal alluvial gold mining, often takes place on tribal peoples' lands. Discriminatory attitudes towards tribal peoples mean that little action is taken to control it.
In Peru, 80% of a Nahua community have tested positive for high levels of mercury poisoning. 63% of those affected are children. Symptoms include anemia and renal failure, and one child has already died displaying symptoms consistent with mercury poisoning.
The Peruvian government has known about the mercury contamination since 2014 but has done little to identify the source. It is possible that other tribal peoples in the area have been affected, including uncontacted peoples.
In Brazil, new statistics reveal alarming rates of mercury poisoning amongst the Yanomami and Yekuana. 90% of Indians in one community are severely affected.
Illegal goldminers operate on Yanomami land, polluting the rivers and forest with mercury. Uncontacted Yanomami are particularly in danger as many miners work near where they live.
Without medical attention, mercury posioning can be lethal. Children and women of child-bearing age are most vulnerable © Fiona Watson/Survival
Indigenous spokesman Reinaldo Rocha Yekuana said: "We are worried about the results of this research. This pollution affects plants, animals, and future generations."
The Brazilian authorities have known about the mercury contamination since at least the 1980s, yet have failed to put a permanent stop to the illegal gold mining. Little has also been done to treat the affected Indians.
In Venezuela, several tribes including the Yekuana, Yanomami, Piaroa, Hoti and Pemon are also being devastated. 92% of Yekuana women in one region have levels of contamination far exceeding accepted limits.
Survival's Director, Stephen Corry said: "These governments are sitting on a ticking time bomb. Every week that they fail to act, more and more indigenous people are being harmed. When mercury poisoning is identified, the source must be halted immediately and those affected must be treated. The effects will be catastrophic if indigenous peoples' lands aren't protected."