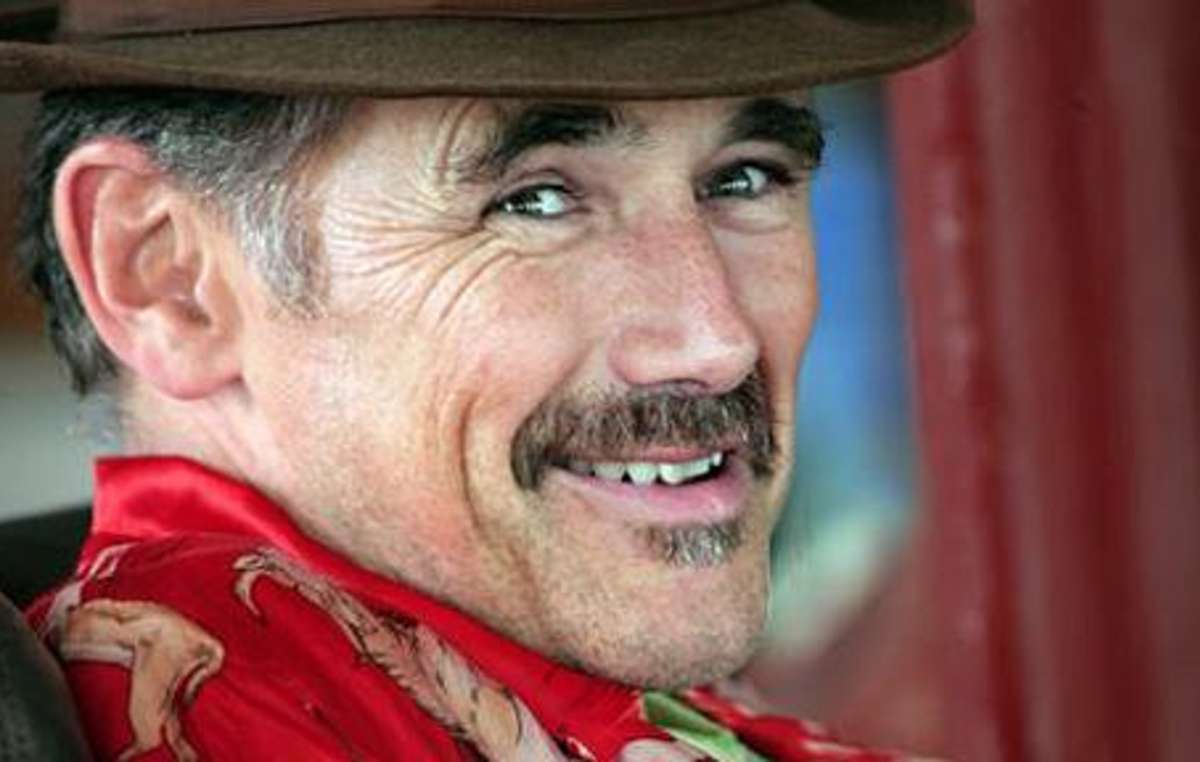 Mark Rylance has been a Survival supporter for many years. © Simon Annand
This page was last updated on August 15, 2018 and may contain language which is now outdated.
Olivier Award winning actor and long-term Survival supporter, Mark Rylance, has become an ambassador for Survival, joining Julie Christie, Quentin Blake, Pippa Small and Kurt Jackson.
'As a child, I was enriched and inspired by the lives and stories of the world's tribal peoples', Rylance said. 'As an adult, I have also been inspired by the ceaseless work of the organization Survival International, and their movement to protect these tribes – from the rainforest of the Amazon to the icy reaches of the Arctic.'
The announcement comes as Rylance prepares a unique fundraising event for Survival to be held in London's West End next month. 'We Are One – a celebration of tribal peoples' will see a performance of tribal prose and poetry from some of the UK and Hollywood's leading actors and musicians, including Gillian Anderson, Julie Christie, Mackenzie Crook, Sinead Cusack, Colin Firth, Emilia Fox, Michael Gambon, Derek Jacobi, Sophie Okonedo, Mark Rylance, Danny Sapani, John Sessions, Kevin Spacey, Juliet Stevenson, Ken Stott, Zoë Wanamaker, and James Wilby.* There will also be a performance by Bruce Dickinson, Jon Lord and Ian Paice.
This unique theatrical event is inspired by the words and images of tribal peoples featured in the recently published book WE ARE ONE – a celebration of tribal peoples, created and edited by Jo Eede and published by Quadrille Publishing, to mark the 40th anniversary of Survival.
Speaking about the event, Mark Rylance said, 'To celebrate 40 years of Survival's work and enjoy the beauty of the spoken word from such rich oral cultures, I am gathering my friends from the theatre, on the set of Jerusalem, for a wonderful spring afternoon of eloquent recitals and stunning images from 'We are One'.
To hear such moving words from our brothers and sisters who still live so intimately attached to their lands, is to be reminded that they have much to share with the world, and that we all have a deep need for a sense of belonging to each other, and to nature.'
Details of the evening: Sunday 18th April, 5 – 7pm, Apollo Theatre, 39-45 Shaftesbury Avenue, London W1D 7EZ
Ticket prices: £20, £35, £50, £100 (£100 includes an invitation to the after-show party).
Telephone: 0871 297 0741, or www.nimaxtheatres.com
(*cast subject to availability)