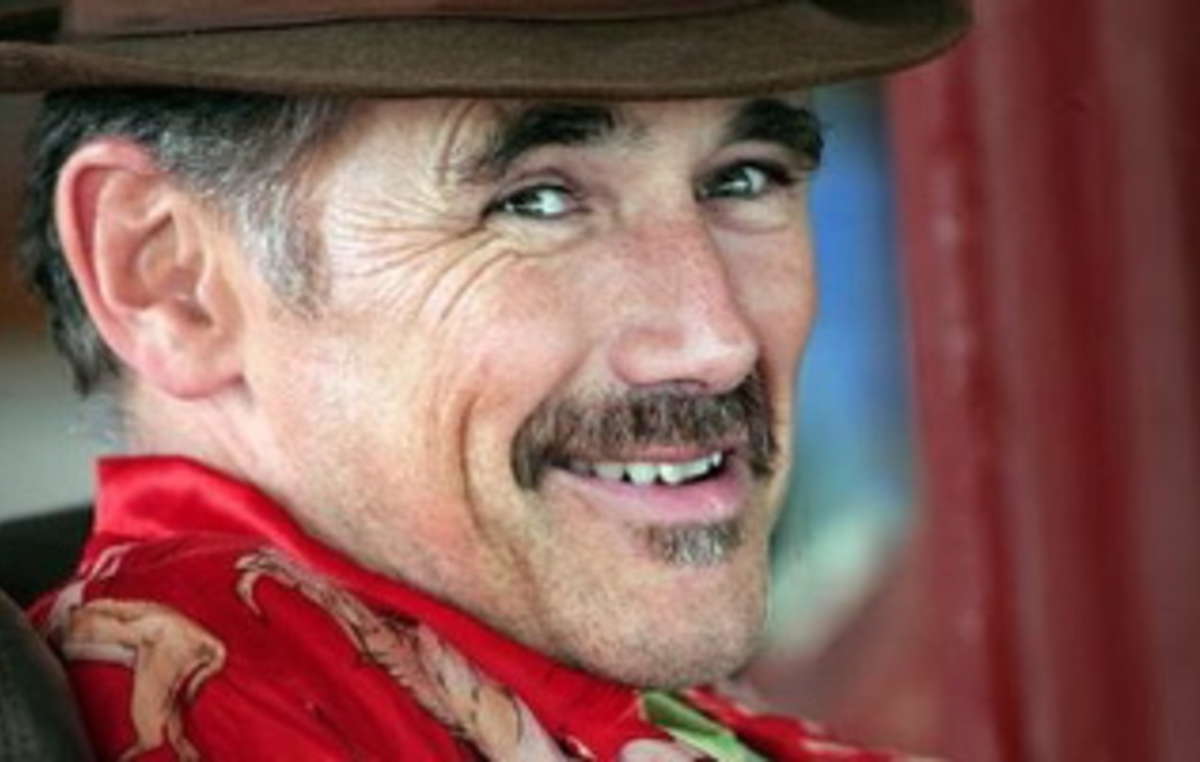 Mark Rylance has been a Survival supporter for many years. © Simon Annand
This page was created in 2010 and may contain language which is now outdated.
Survival is proud to announce 'WE ARE ONE – a celebration of tribal peoples', a fundraising evening in aid of Survival International created and directed by Olivier Award winning actor Mark Rylance, on Sunday 18 April at the Apollo Theatre in London.
The evening will be a performance of tribal prose and poetry from some of the UK and Hollywood's leading actors and musicians including Gillian Anderson, Julie Christie, Mackenzie Crook, Sinead Cusack, Colin Firth, Emilia Fox, Michael Gambon, Sophie Okonedo, Mark Rylance, Derek Jacobi, Danny Sapani, John Sessions, Kevin Spacey, Juliet Stevenson, Ken Stott, Zoe Wanamaker, and James Wilby.* There will also be a performance by Bruce Dickinson, Jon Lord and Ian Paice.
Get your tickets for this one-off show from the Apollo website.
This unique theatrical event is inspired by the words and images of tribal peoples featured in the recently published book WE ARE ONE – a celebration of tribal peoples, created and edited by Jo Eede and published by Quadrille Publishing, to mark the 40th anniversary of Survival.
Survival is a human rights organization that campaigns for tribal peoples, helping them to protect their lives, lands and futures. Mark Rylance has been a supporter of Survival for many years. He said: "As a child, I was enriched and inspired by the lives and stories of the world's tribal peoples. As an adult, I have also been inspired by the ceaseless work of the organization Survival International, and their movement to protect these tribes – from the rainforest of the Amazon to the icy reaches of the Arctic.
"A new anthology called 'We are One' portrays tribal peoples today – their communities, art, humour, rituals, languages and wisdom, as well as their connections to their homelands and their struggle for recognition and survival – through a powerful collection of prose, poetry and photographs.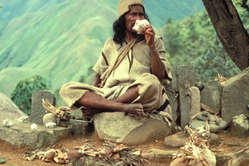 Arhuaco man, Colombia. © Survival
"To celebrate 40 years of Survival's work and enjoy the beauty of the spoken word from such rich oral cultures, I am gathering my friends from the theatre on the set of Jerusalem for a wonderful spring afternoon of eloquent recitals and stunning images from 'We are One'.
"To hear such moving words from our brothers and sisters who still live so intimately attached to their lands, is to be reminded that they have much to share with the world, and that we all have a deep need for a sense of belonging to each other, and to nature."
Details of the evening: Sunday 18th April, 5 – 7pm, Apollo Theatre, 39-45 Shaftesbury Avenue, London W1D 7EZ
Ticket prices: £20, £35, £50, £100 (£100 includes an invitation to the after-show party).
Telephone: 0871 297 0741, or www.nimaxtheatres.com
For further information contact Miriam Ross at +44-(0)20 7687 8734
(*cast subject to availability)
Notes to editors:
The anthology 'We are One' is a collection of statements from the world's tribal peoples, from the Yanomami of the Brazilian Amazon, to the semi-nomadic Penan of Malaysia and the Innu of Canada's sub-arctic tundra. These are supported by powerful essays and extracts from Richard Gere, Zac Goldsmith, Colin Firth, Bruce Parry, Jane Goodall, Joanna Lumley, Damien Hirst, Satish Kumar, Tony Juniper, Jonathan Porritt, Arundhati Roy, A.C. Grayling, Laurens van der Post, Doris Pilkington-Garimara, and many others.
The book is illustrated with photographs by leading photojournalists, including: Sebastiao Salgado, Mike Goldwater, Steve McCurry, Mirella Ricciardi, Carol Beckwith, Yann-Arthus Bertrand, Tim Allen, Claudia Andujar.
We Are One celebrates the lives, homelands, rituals, languages, ideas and values of tribal peoples and explores the relevance of their knowledge and beliefs to the present time. It is both a portrait of the beauty and diversity of tribal peoples, and a call to arms that examines many of the contemporary humanitarian and environmental issues inherent in their fight for survival.