The Matsés know no borders. For them, the land which stretches across Brazilian and Peruvian terrain is one ancestral territory; today, however, their way of life is increasingly threatened by a Canadian oil giant.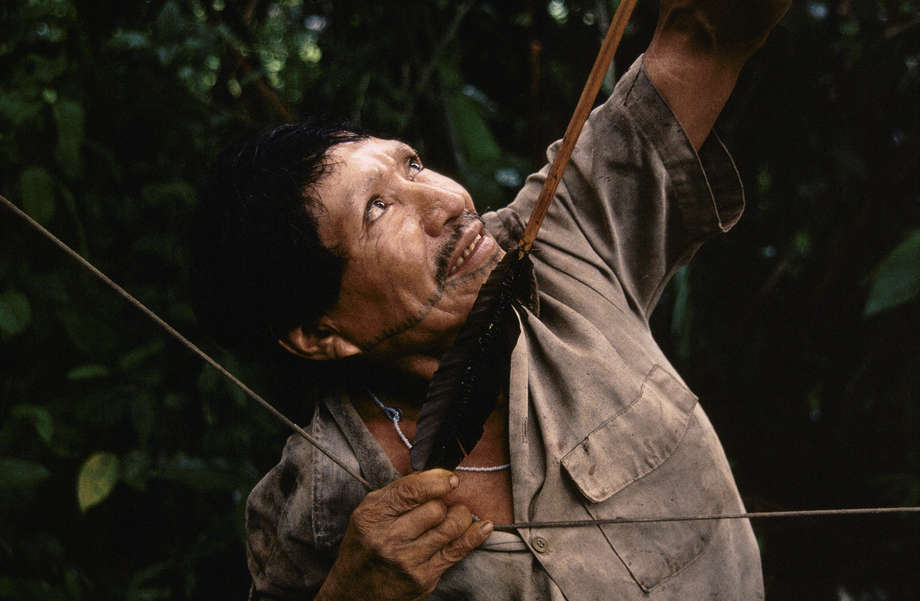 The Matsés are skilled hunters, and specialists in the use of bows and arrows: arrow shafts are made from cane and decorated with cotton string and a golden grass. Prey includes spider monkeys, white-lipped peccaries, tapir, woolly monkeys and armadillo; in the dry season they also collect river turtle eggs.
The Matsés were first contacted in 1969 by members of a US missionary group, who arrived following violent clashes between local settlers attempting to build a road through the Matsés territory, and the Indians, who were defending their land.
Survival International is now campaigning to ensure that their lands are not devastated by Pacific Rubiales, and that their survival as a people is ensured.
Picture © Christopher Pillitz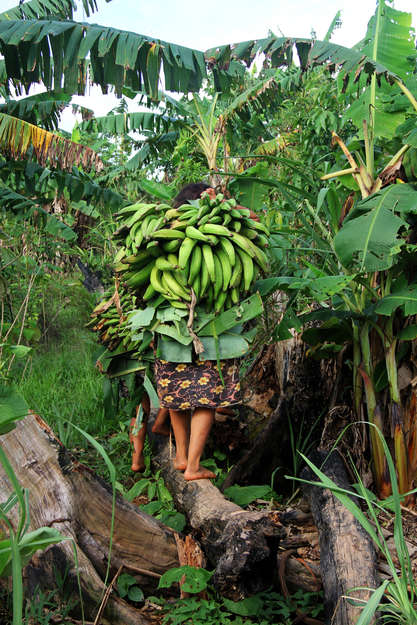 The Matsés also cultivate a wide variety of crops in their gardens, including staple crops such as plantain and manioc.
We don't eat factory foods, we don't buy things. That is why we need space to grow our own food. says Antonina Duni, a Matsés woman.
Picture © Rebecca Spooner/Survival
The Matsés are natural guardians of their lands.
By alternating their hunting and fishing sites, they avoid exhausting the soil and animal or fish populations.
Life before contact was incredible, says a Matsés man. We used to live on one side of the river and we would travel to the other side to make our gardens. And when it was time, we would abandon those gardens and make new ones in a different place.
Now they fear that oil prospecting will ruin their environment. Oil will destroy the place where our rivers are born, they say. What will happen to the fish? What will the animals drink?
Picture © Alison Wright/ www.alisonwright.com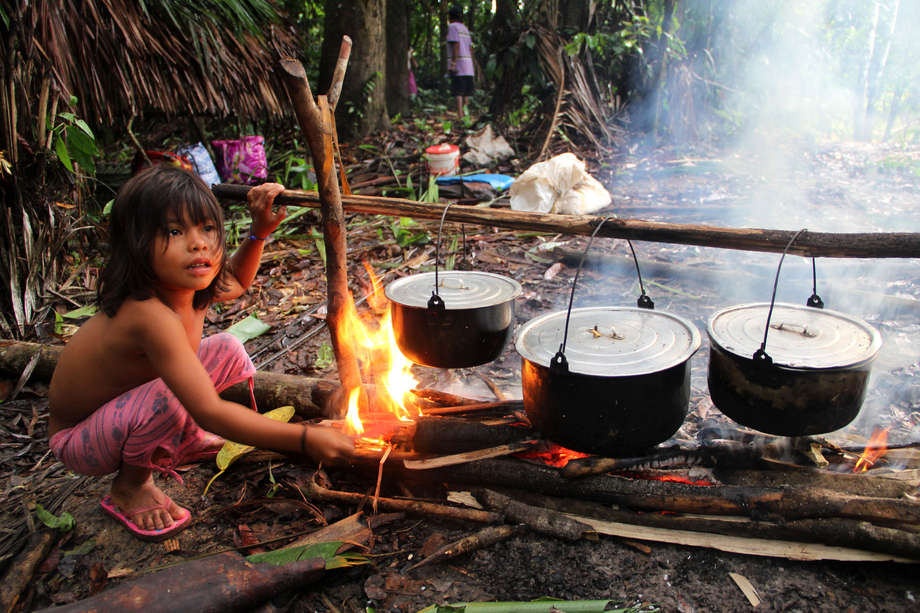 Plantain is an essential part of the Matsés diet, and is grown in every garden.
Matsés women are responsible for making chapo, a sweet plantain drink. The ripened fruit is cooked and its soft flesh then squeezed through homemade palm-leaf sieves.
Picture © Rebecca Spooner/Survival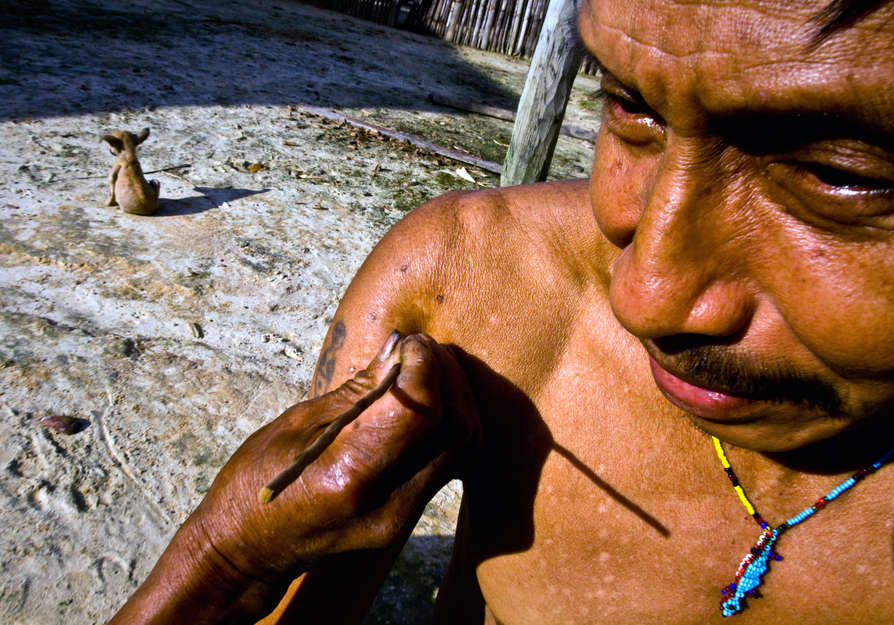 Matsés men and women often use frog poison before hunting trips to produce a feeling of clarity, vision and strength that can last for several days.
The fluid from a green tree frog is collected by rubbing the frog's skin with a stick and then applying the excretion to small holes burnt on the recipient's skin.
Picture © James Vybiral/Survival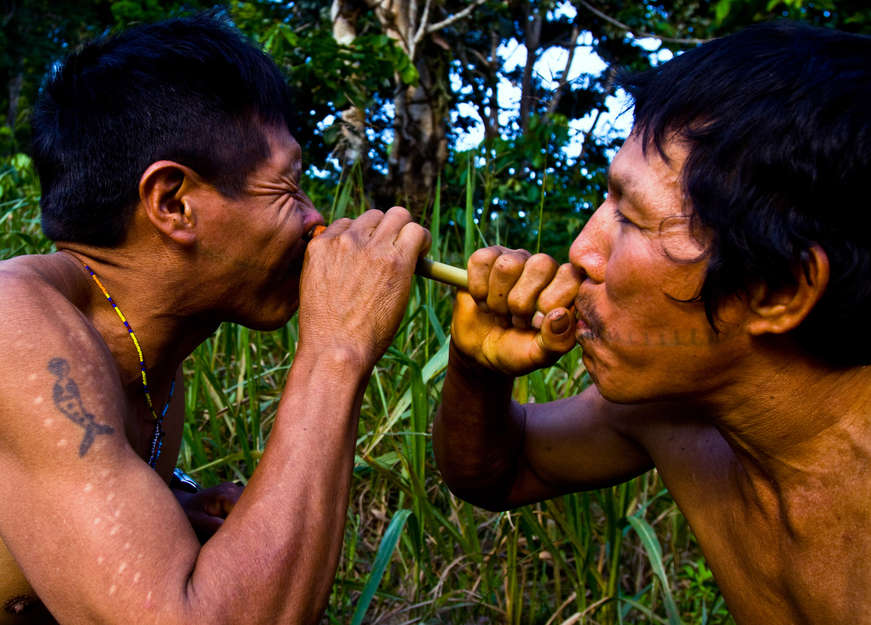 Nënë – or tobacco snuff – is blown up a Matsés man's nose, to improve his strength and energy.
Picture © James Vybiral/Survival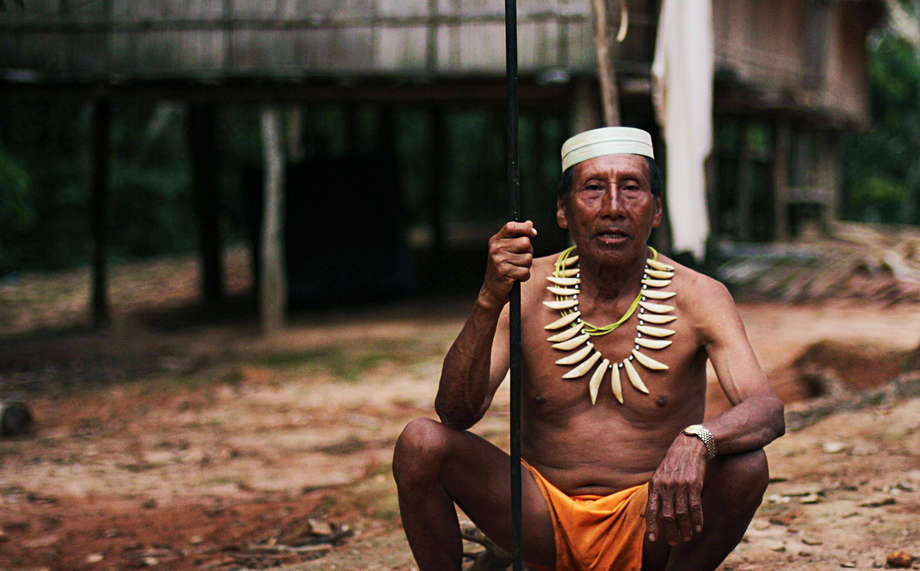 Like many tribal peoples, the Matsés have a deep understanding of how forest plants can be used to cure disease. They believe that plants and animals have spirits which can ail or heal a human body.
A sore throat can be caused by eating howler monkey meat, and can be treated by a plant that resembles the monkey's voice box.
Picture © Survival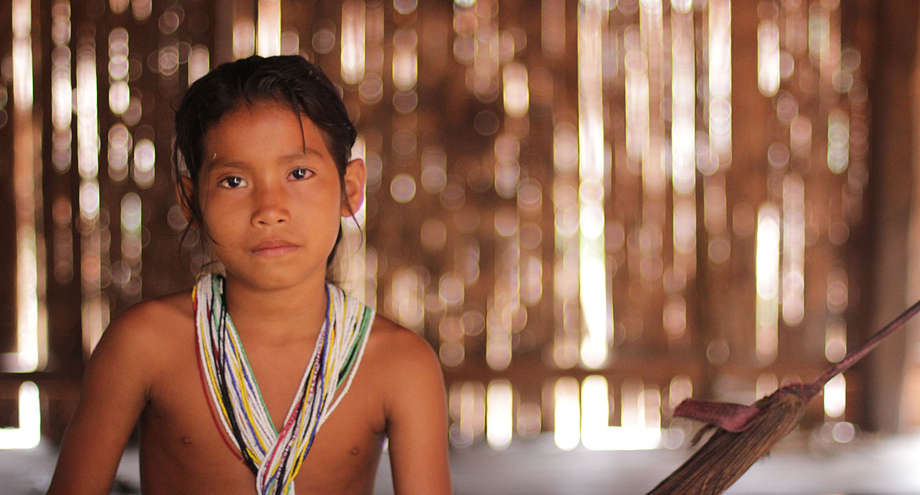 However, since first contact, many Matsés have died from diseases such as malaria, tuberculosis, malnutrition and hepatitis.
Today the biggest health concerns include the high levels of Hepatitis B and D infection.
Picture © Rebecca Spooner/Survival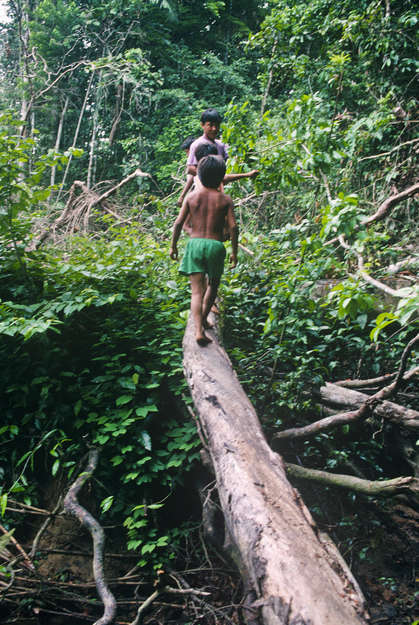 Canadian oil company Pacific Rubiales' $36 million project will see hundreds of seismic lines cut through 700km2 of forest, and wells drilled in search of oil.
This will affect the headwaters of the three major rivers that are essential to the Matsés' livelihoods. In addition, oil block '135' lies directly over an area that has been proposed as a reserve to protect uncontacted tribes.
Picture © Alison Wright / www.alisonwright.com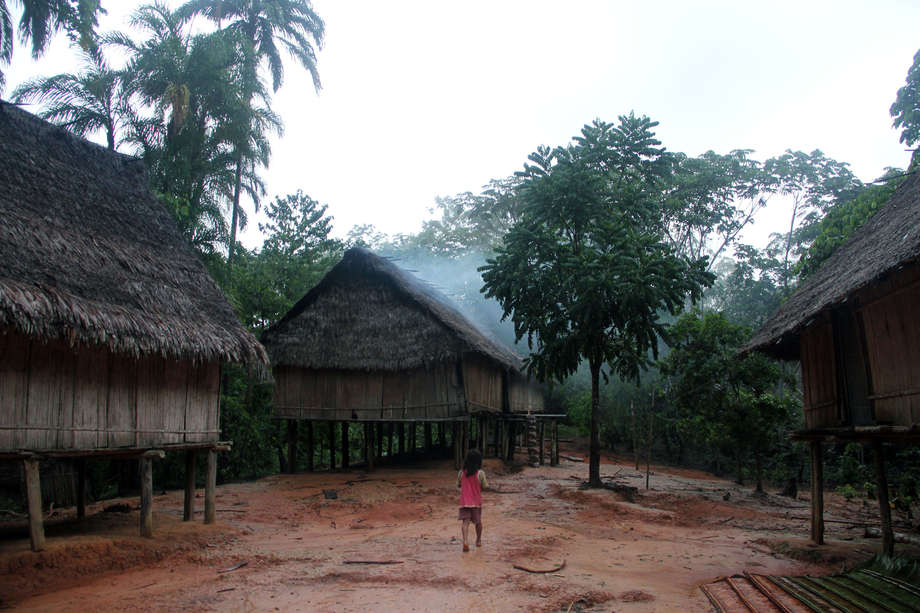 Uncontacted peoples live close to the Matsés in both Peru and Brazil. During the 1990s, loggers flooded into Matsés territory, forcing uncontacted Indians to flee; today, according to the Matsés, they are slowly returning.
When loggers invaded our lands, the uncontacted people disappeared from the forest. Now we have expelled the loggers and the Indians are returning.
But the oil company will force them to flee once more.
Picture © Rebecca Spooner/Survival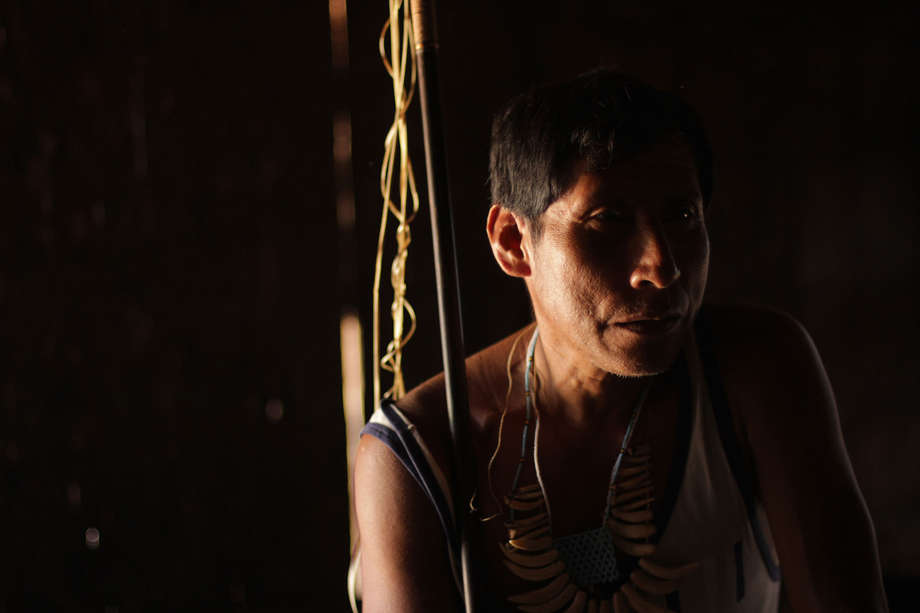 Though the Matsés have repeatedly opposed the company's work on their land, their protests have, to date, been ignored.
We sent letters to the Government rejecting the oil company but we received no reply_, Antonina Duni Goya Nesho told Survival. Tell the world that the Matsés are firm in our position against the oil company. We do not want it on our land.
Survival's current engagement with the Matsés campaign bodes well for the tribe. The Vale do Javari Reserve for uncontacted and other tribes – which is home to the Matsés on the Brazil side of the border – was demarcated in 1988, following Survival's international campaign. It is now the second largest indigenous area in Brazil, after the Yanomami territory.
Picture © Rebecca Spooner/Survival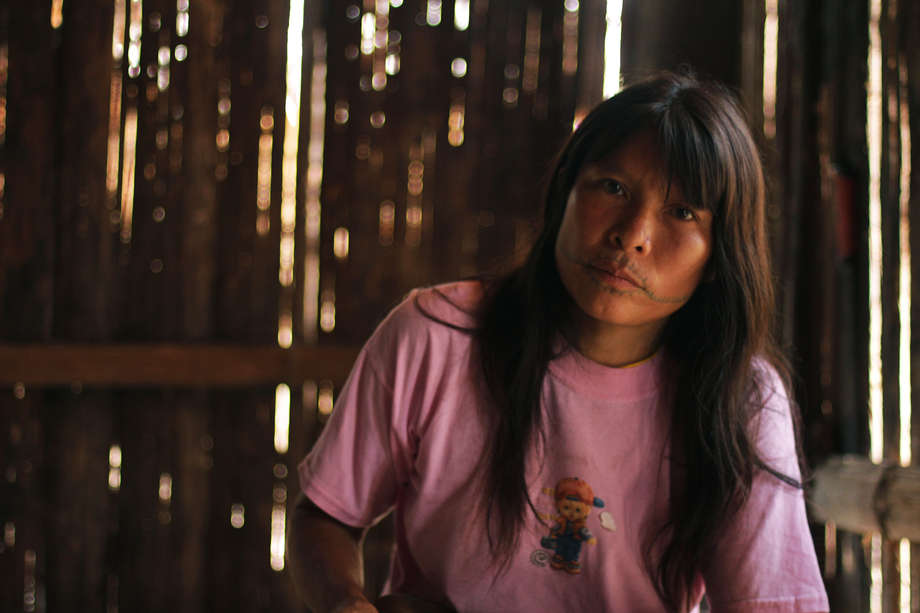 People who come here from the outside cannot dictate the Matsés.
We make our own decisions. You cannot coerce us.
Antonina Duni, Matsés woman.
To help the Matsés protect their land and their future, send an e-mail to Pacific Rubiales' President via Survival International's website, telling him to pull out of the Matsés' territory before their lives are destroyed forever.
You can also write a letter to the Peruvian President, S. E. Ollanta Humala urging him to cancel Pacific Rubiales' contracts.
Picture © Rebecca Spooner/Survival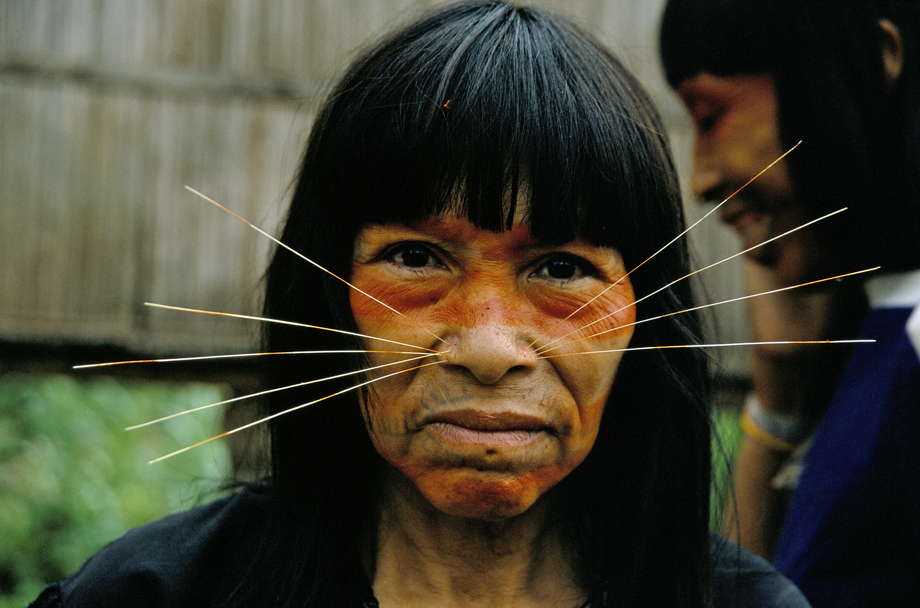 A river runs through it: approximately 2,200 Matsés tribal people (called 'Mayoruna' in Brazil) live on the banks of the Yaquerana river, which marks the international border between Brazil and Peru. To them, the land on either side of the border forms one ancestral territory: We know no boundaries, they say.
Today, however, the Matsés are at risk of losing their lands to Canadian oil company Pacific Rubiales, which plans to cut hundreds of miles of seismic testing lines through their forest home and drill exploratory wells.
Our ancestors always told us that outsiders cause conflict, Marcos, a Matsés man, said. Just like the rubber boom, they are coming again to cause conflict amongst us.
Picture © Christopher Pillitz
Previous
Next