8 Challenges for 80 Years
Robin Hanbury-Tenison, co-founder and President of Survival International, is celebrating his 80th year by completing eight daring feats in aid of the charity.
Starting with the London Marathon on April 2015, Robin aims to raise £80,000 through his challenges. These saw him climbing the four highest mountains in the British Isles, skydiving from 4,000 metres, abseiling down England's deepest cave and finally, at the weekend, waterskiing across the English Channel.
You can help him reach his fundraising target here.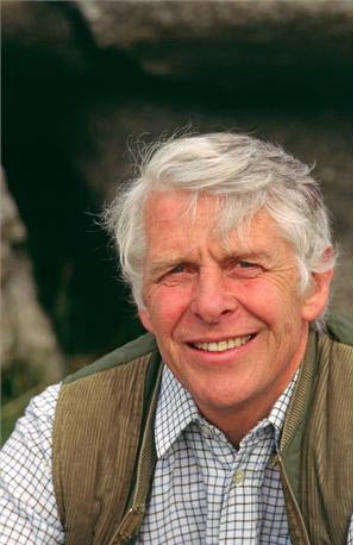 Robin Hanbury-Tenison OBE is an explorer with a conscience. He has spent much of his life travelling in the world's rainforests and deserts and campaigning to protect both them and their people. He believes that the spirit of exploration is alive and well and never more needed than now, as we begin to realise how little we really understand our world and how rapidly we are destroying it.
Picture © Survival
Robin's eight challenges kicked off in April 2015 with the London Marathon, which he completed in six hours and 21 minutes. He was joined by what he calls 'Team Survival', including his son Merlin, daughter-in-law Savannah, Nixiwaka (the first Amazon Indian to run the London Marathon) and others.
Picture © MarathonFoto.com
Robin's second challenge saw him and his team climbed Snowdon – the highest mountain in Wales – in two hours.
Picture © Joth Shakerley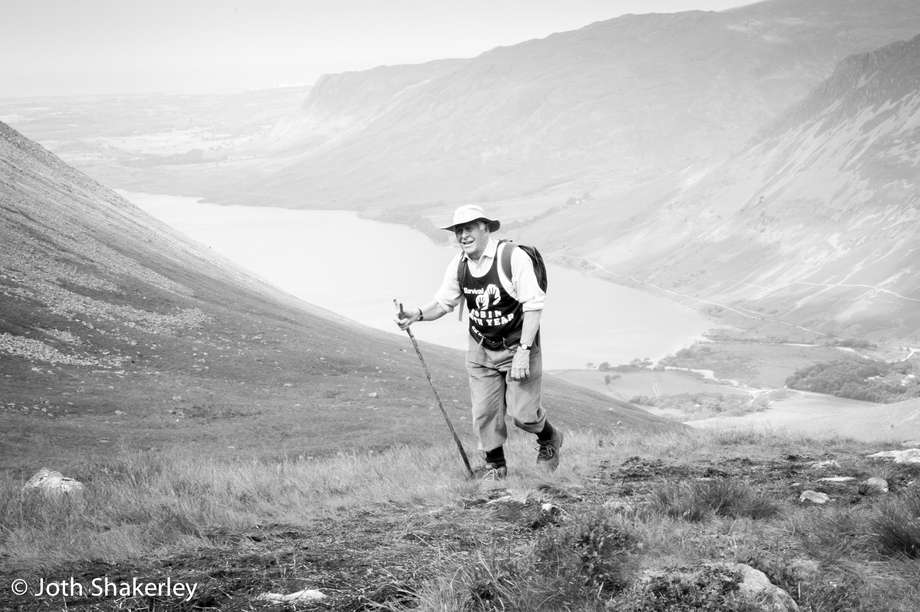 It took Robin two hours and 45 minutes to climb to the peak of Carrauntoohil, the highest mountain in Ireland. The steepest part of the mountain is called the Devil's Ladder and took about an hour to climb.
Picture © Joth Shakerley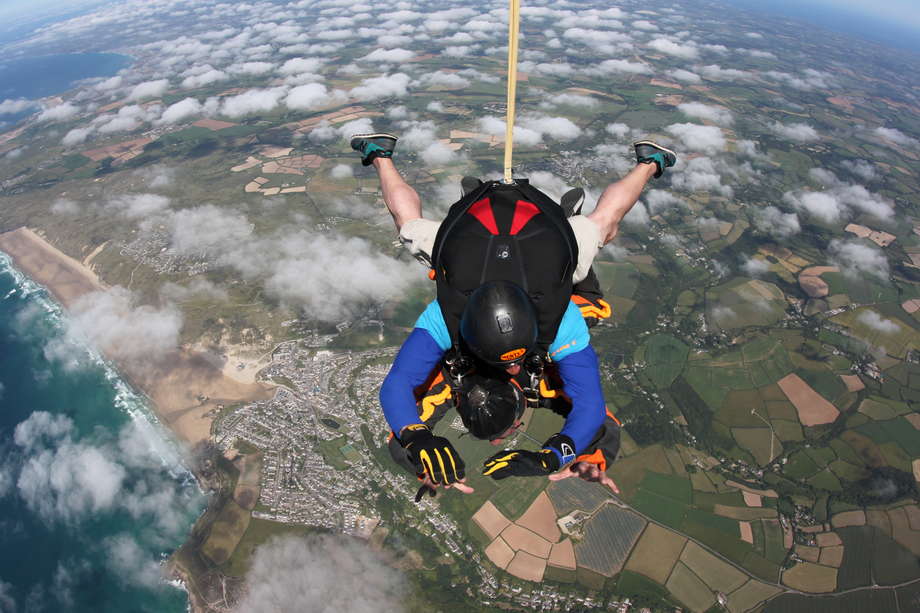 "The Sky Dive was terrifying and immensely invigorating" says Robin, "especially as we had to wait for 8 hours at tiny Perranporth Aerodrome for the clouds to clear." Robin fell 14,000 ft, reaching a speed of 120 mph.
Picture © Justin Underwood
The team took two and half hours to climb up Scafell Pike, the highest mountain in England. They didn't miss the opportunity for a bit of skinny dipping on the way down!
Picture © Joth Shakerley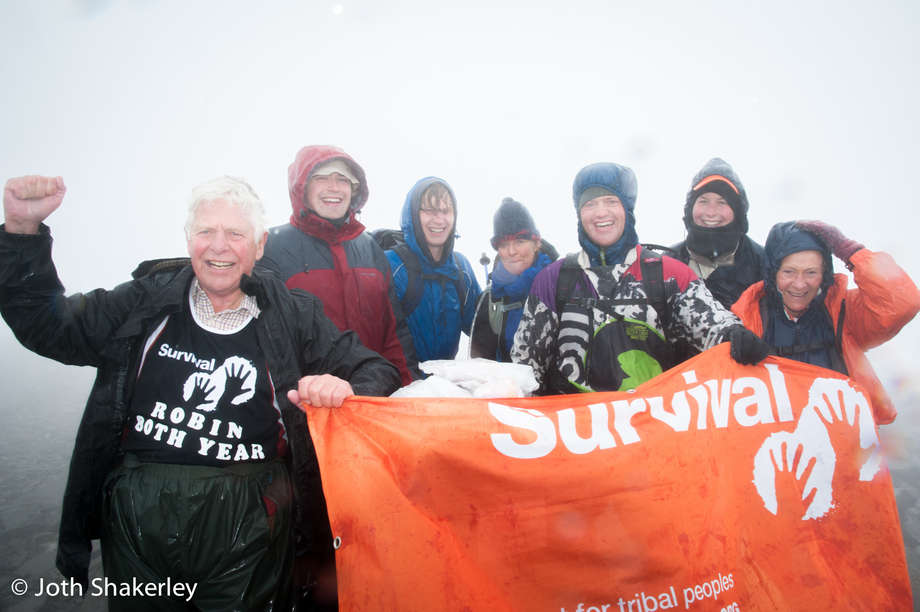 The weather was terrible when Robin and his friends climbed Ben Nevis, the highest mountain in the UK. Luckily they made it to the top in three hours and 15 minutes, having encountered many people on the way who had given up and were walking back down.
Picture © Joth Shakerley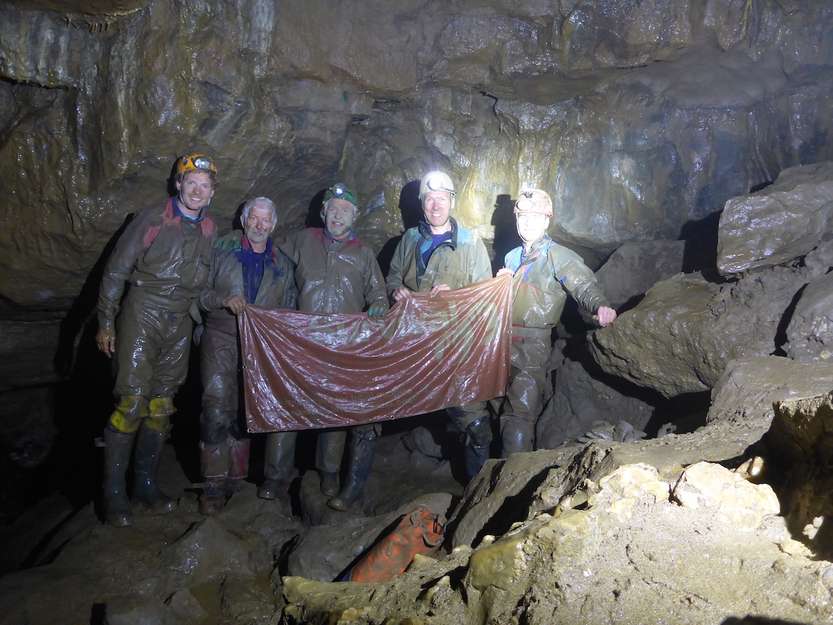 Robin claims that his seventh challenge was, "one of the toughest and scariest things I've done in my life", and that more people have been into space than done this. He abseiled down the James Hall Shaft and crawled through caves and tunnels, sometimes wading through neck-high cold water. All in all it took him six and half hours to reach open air again!
Picture © Andy Eavis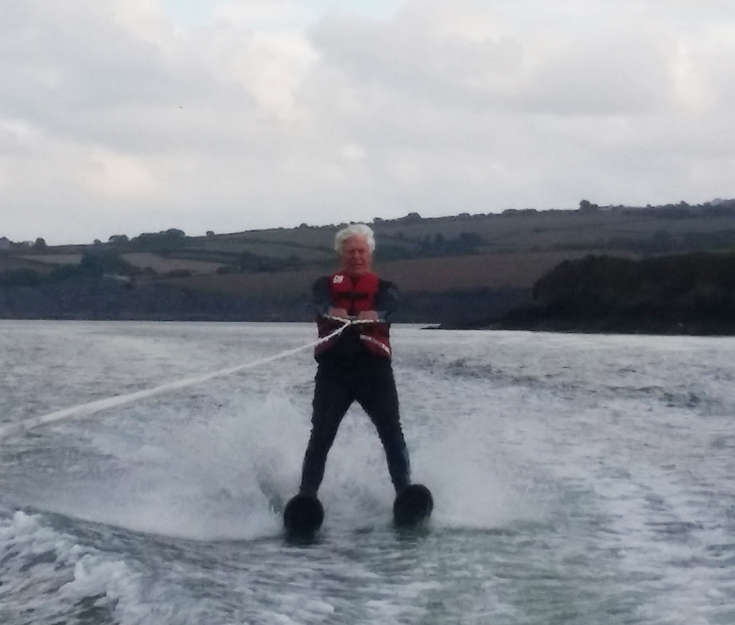 Robin's 8th challenge was to waterski across the English Channel. The conditions on the day were terrible with waves over 6ft high. The difficult decision was made to turn back. To make up for it and to prove he could do the distance, a week later Robin skied 21 miles along the Cornish coast.
Picture © Survival International
Previous
Next