Survival, the United Nations and India's Minister of Tribal Affairs have condemned 'human safaris' to India's vulnerable Jarawa tribe (please contact Survival for the use of this image). © Salomé
This page was last updated on August 15, 2018 and may contain language which is now outdated.
Survival International has launched a 1-year countdown timer to end 'human safaris' to the vulnerable Jarawa tribe on India's Andamans Islands.
The Andaman authorities pledged to introduce an alternative sea route by March 2015, in order to take tourists off the illegal road that cuts through the reserve. At the moment, hundreds of tourists travel through the Jarawa's forest every day.
But environmental clearance for the sea route has not yet been granted – making it increasingly unlikely that the March 2015 deadline will be met.
It has been over two years since the human safaris scandal, exposed by the British Observer newspaper and Survival, sent shockwaves around the world, yet the safaris still continue. Many of the tourists passing through the Jarawa reserve along the illegal road are intent on spotting a member of the tribe – treating them like animals in a zoo.
Time is running out for the Jarawa, who are extremely vulnerable to exploitation by intruders on their land, as demonstrated by the recent shocking revelations of the kidnapping and sexual exploitation of Jarawa women by poachers.
The Jarawa's neighboring tribes, the Great Andamanese, were decimated by forced settlement and diseases introduced by British colonizers. The Jarawa could face a similar fate if their rights to their land continue to be violated.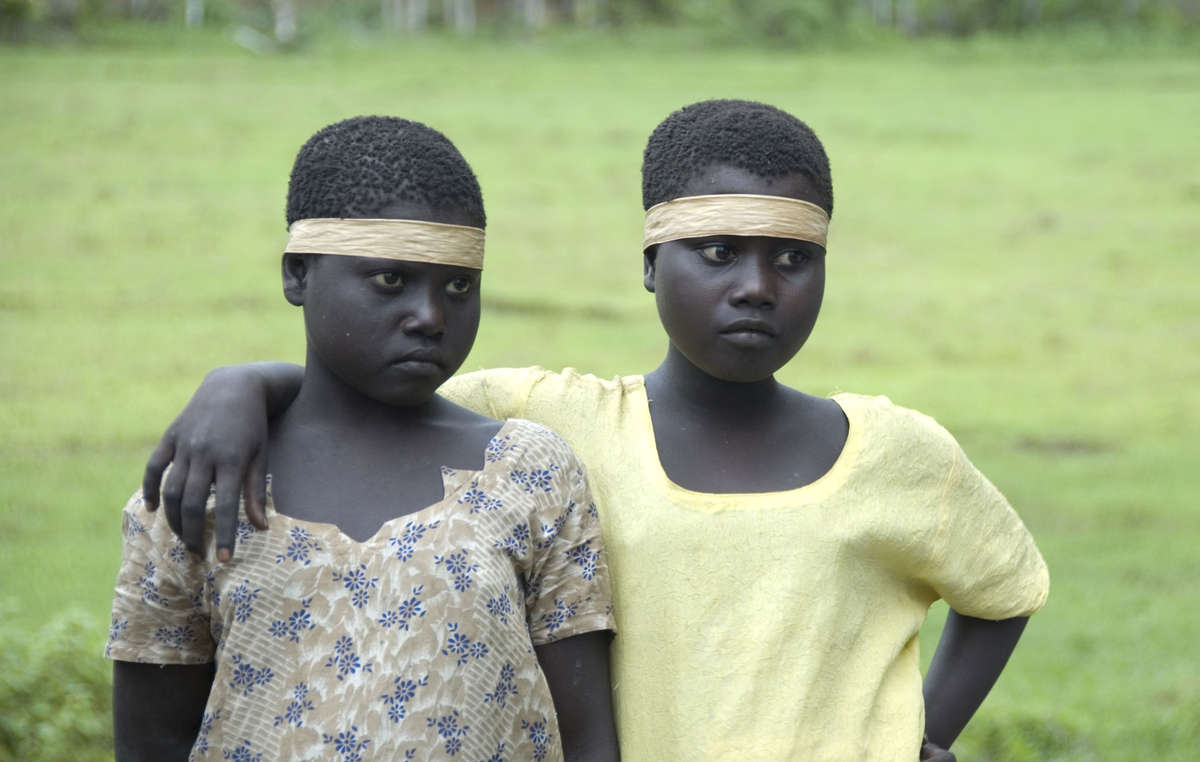 Recent revelations of the sexual exploitation of Jarawa women by poachers have made the need to respect their land ever more urgent. © Survival
The United Nations, India's Minister of Tribal Affairs, and Survival have all condemned the 'human safaris', and more than 7,000 supporters have pledged not to visit the Andaman Islands until tourists are banned from the road and an alternative route is put in place.
Survival has written to India's Environment Minister Veerappa Moily, urging him to approve the alternative sea route as a matter of urgency, and appealed to the Islands' Lieutenant Governor A K Singh to ensure the alternative route is in place by March 2015.
Survival's Director Stephen Corry said today, 'The Andaman Islands are now inextricably linked to this embarrassing saga, and since next to nothing has been done to provide an alternative route to the road, there's no sign of the debate ending soon. It's a year since the Andamans promised the Supreme Court to have a sea route put in place by March 2015, but the pledge is looking increasingly meaningless. The authorities must stick to their self-imposed deadline. The future is bleak for the Jarawa if not.'