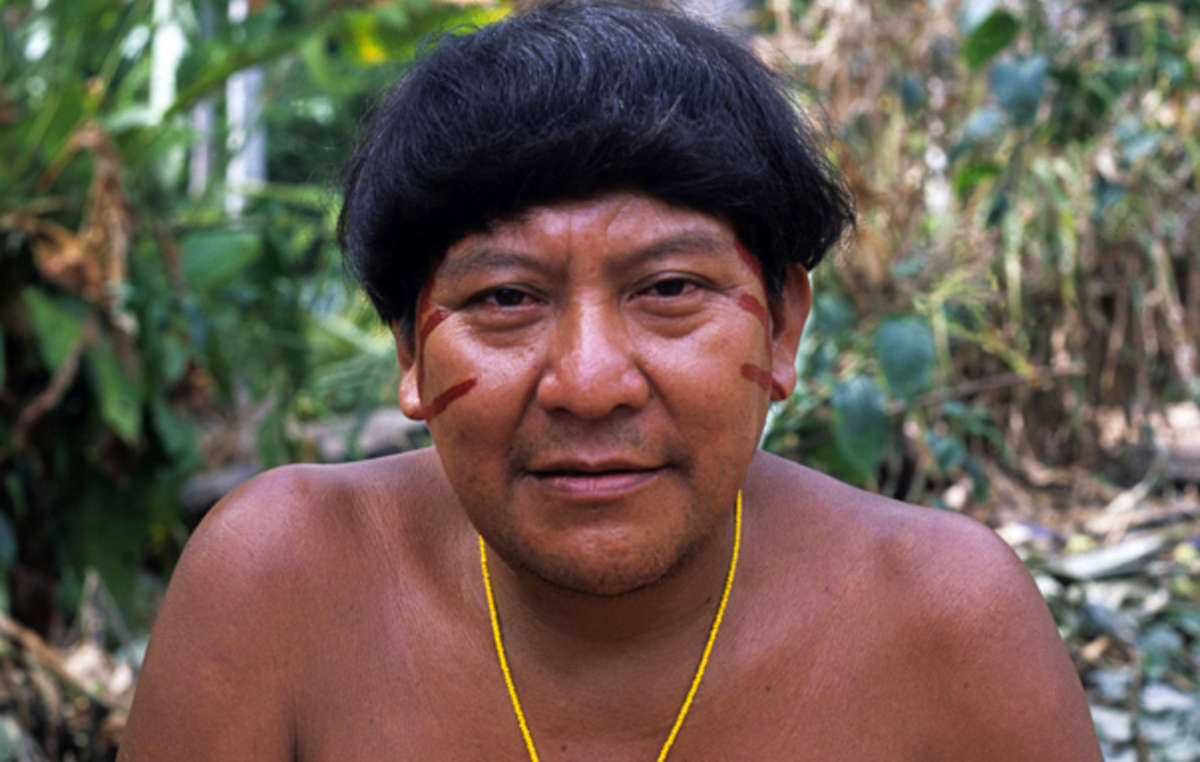 This is a rare opportunity to hear Amazonian shaman Davi Kopenawa speak during his visit to California. © Fiona Watson/Survival
On Earth Day today, a Brazilian Indian shaman and spokesman of the Yanomami tribe will arrive in California with an urgent appeal to save the Earth from destruction by protecting the world's rainforests and its inhabitants.
Davi Kopenawa – who has been called the 'Dalai Lama of the Rainforest' following his tireless work to protect his tribe's land in Amazonia – will be giving press interviews and several talks in the San Francisco Bay Area: a once in a lifetime opportunity for Americans to hear Davi's message to the world. He will be accompanied by Fiona Watson, Survival International's Research Director and world expert on uncontacted tribes.
Davi will speak at the San Francisco Presidio Trust's Crown Jewels Exhibit on April 24, where he will be welcomed by the Ohlone tribe in a special ceremony. Other speaking engagements include a guest talk at the University of California, Berkeley on April 28, and a talk and book-signing at The Emerald Tablet, City Lights bookstore, on April 30.
'We shamans… are protecting 'nature' as a whole. We defend the forest's trees, hills, mountains, and rivers; its fish, game, spirits, and human inhabitants,' Davi said. 'You have schools, but we know how to look after the forest. It is very important for the governments of the world to listen to us, the indigenous people who have lived on the planet for thousands of years.'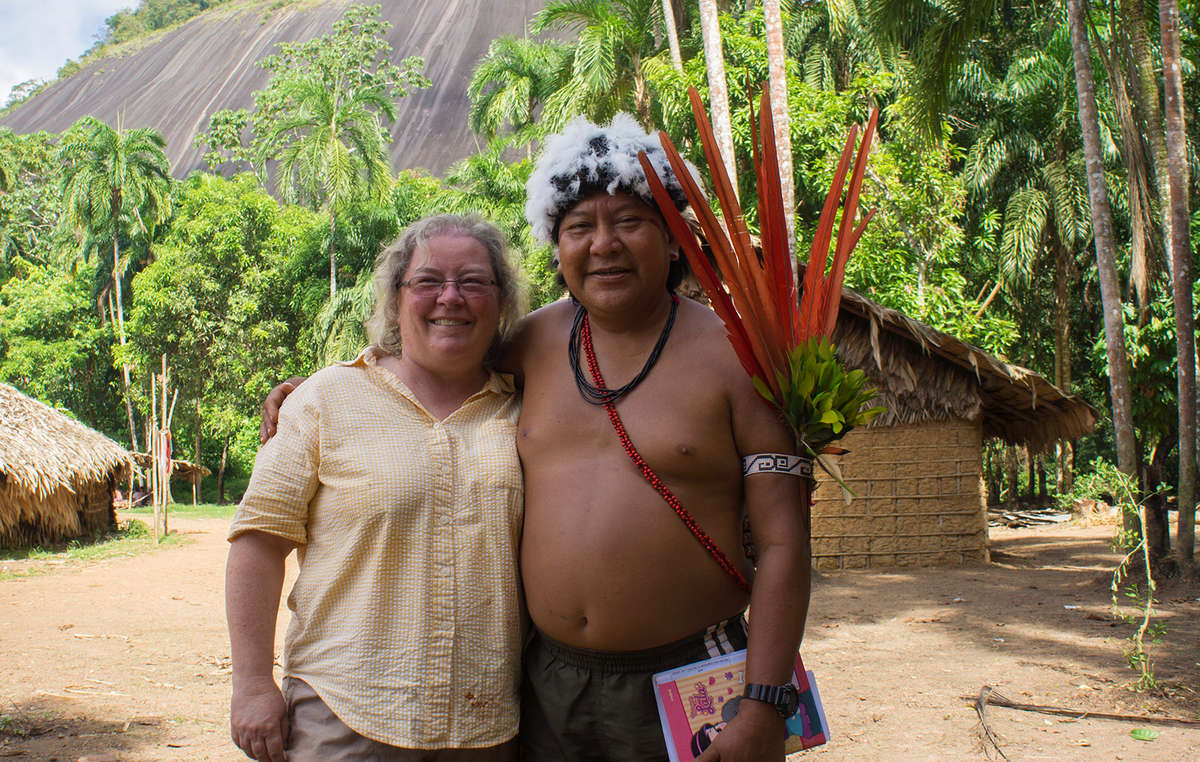 Survival's Research Director Fiona Watson has supported the Yanomami tribe's fight for their rights for many years, and is accompanying Davi on his trip. © Fiona Watson/Survival
As the most prominent spokesperson of the Yanomami, Davi was recently visited by soccer star David Beckham during his trip to the Brazilian Amazon. Davi has also met Prince Charles, Al Gore, a former UN Secretary-General, and other prominent figures during his trips abroad.
Together with Survival International and the NGO Pro Yanomami Commission, Davi led the campaign to protect the Yanomami's territory after an influx of illegal miners in the 1980s decimated the tribe with diseases and polluted the Yanomami's environment. The government finally recognized the Yanomami land in Brazil – larger than the state of Indiana – as an indigenous territory in 1992, but illegal gold-mining continues today.
Davi asked, 'Why is it taking so long to believe that if we hurt nature, we hurt ourselves? We are not watching the world from without. We are not separate from it.'
Note to editors:
- Read more and sign up for updates on Davi's visit: https://www.survivalinternational.org/davi
- Please get in touch with Kayla Wieche for more information or to arrange a press interview with Davi Kopenawa
- Davi recently published a groundbreaking book 'The Falling Sky: Words of a Yanomami shaman' with anthropologist Bruce Albert. The book gives unique insights into the Yanomami's worldview and Davi's life story.