Brazilian Indians parade and protest at Rio Carnival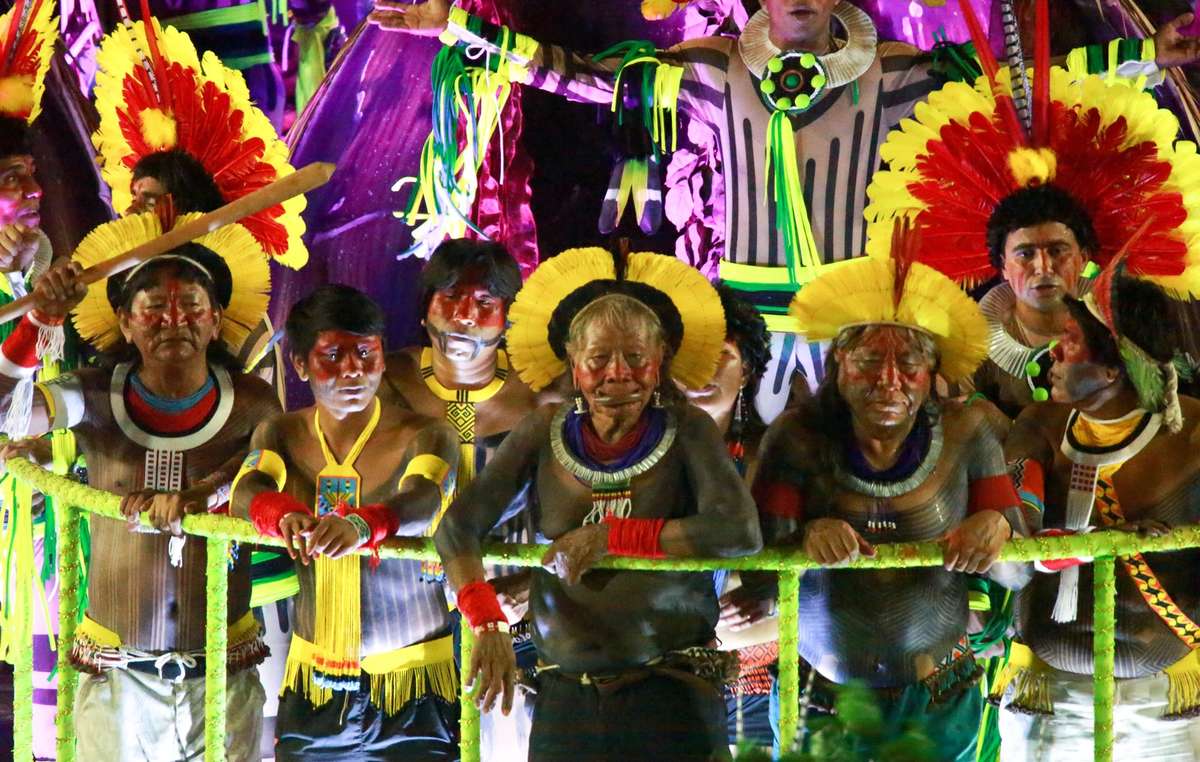 © Rodrigo Gorosito/G1
Brazilian Indians paraded and protested at the renowned Rio Carnival, to raise global awareness of their land struggle and the serious threats they face.
17 indigenous leaders, including Kayapó leader Raoni Metuktire, paraded with the Imperatriz Leopoldinense samba school in its ensemble which focussed on the destruction of tribal territories in the Amazon rainforest.
The lyrics of the school's songs expose the destruction Indians have faced since the colonization of Brazil, and criticize the ongoing theft of tribes' land for the Belo Monte mega-dam and other projects.
The music has provoked outrage and anger among anti-indigenous politicians, and has led to racist comments by a TV presenter who said that Indians will "have to die of malaria."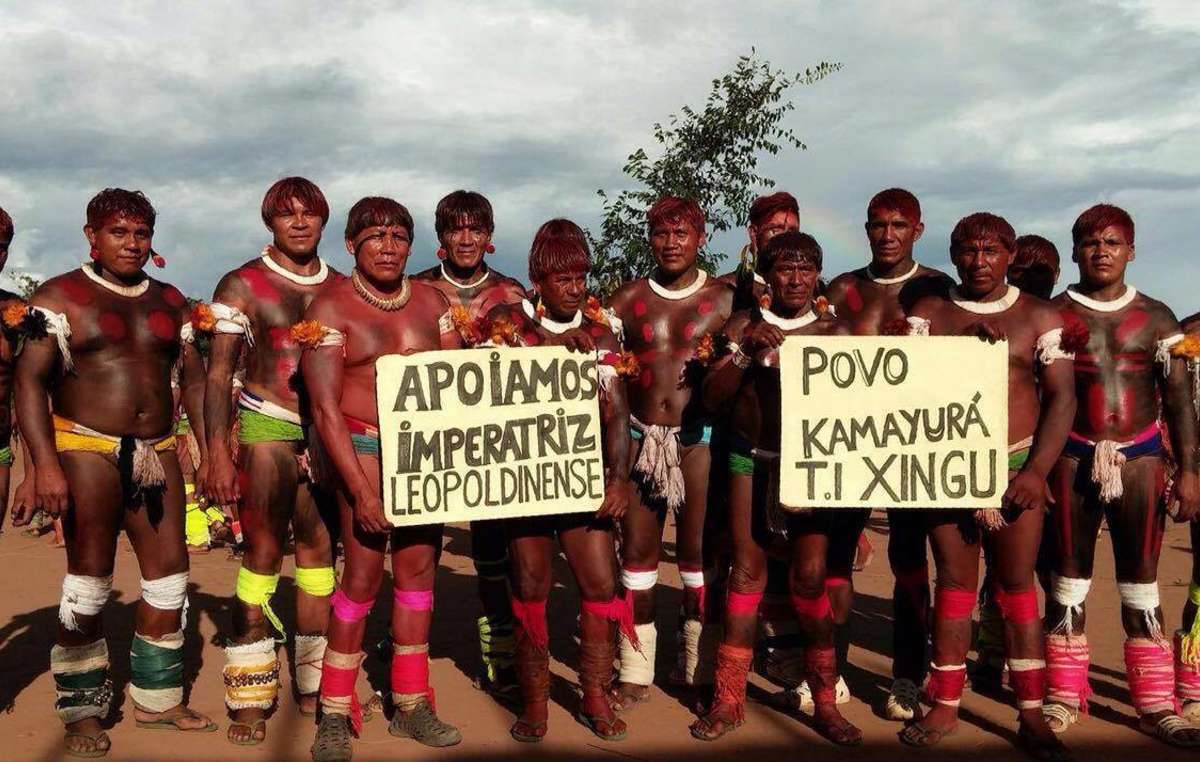 © Imperatriz Leopoldinense
Indigenous leader Sonia Guajajara said at Carnival: "Thanks to the samba school for giving us another tool in our struggle, as we face powerful economic and political interests. Carnival can strengthen our fight."
Attacks on indigenous peoples in Brazil are intensifying: Violence against their communities has increased, and Congress is debating several proposals which would drastically weaken indigenous peoples' control of their lands. Tribal people and their allies, including Survival supporters around the world, are fighting the proposals.
Babau Tupinambá, an indigenous leader, said: "Indigenous peoples will not stop fighting for our rights. We will not stop fighting to exist."
Around the world, industrialized societies subject tribal peoples to genocidal violence, slavery and racism so they can steal their lands, resources and labor in the name of "progress" and "civilization." The theft of tribal land destroys self-sufficient peoples and their diverse ways of life. It causes disease, destitution and suicide. The evidence is indisputable.