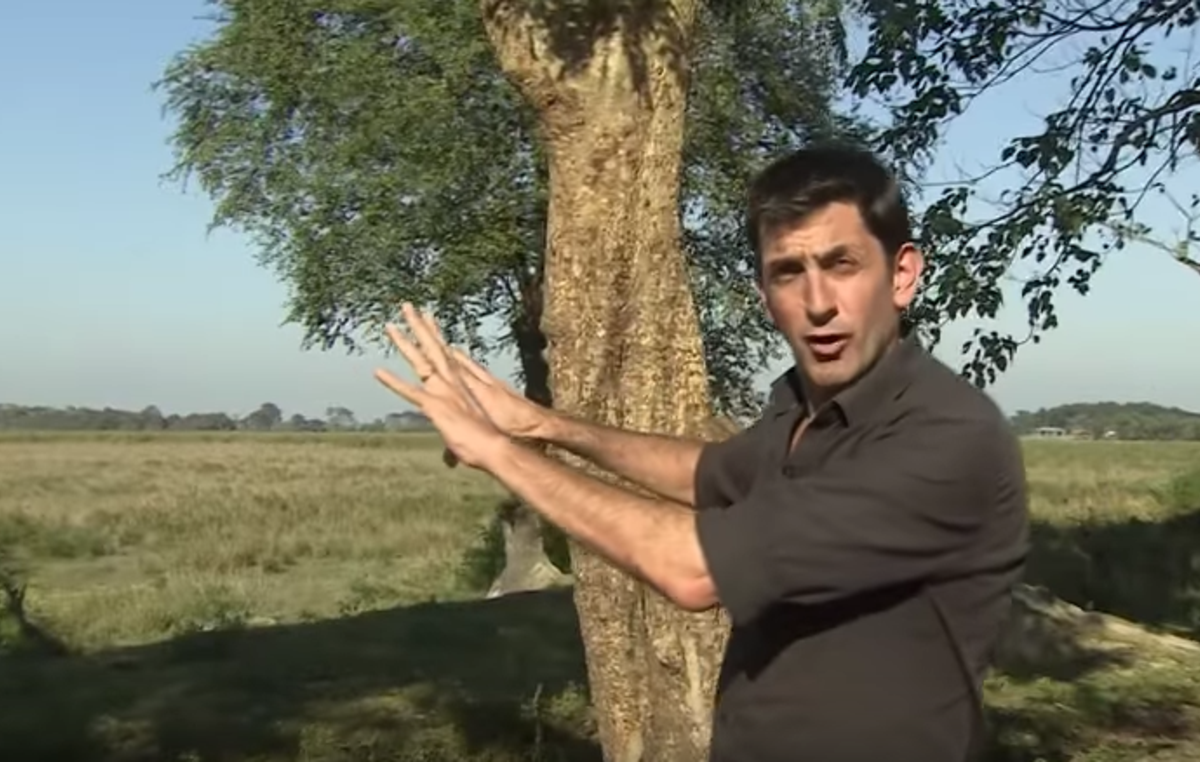 The BBC's Justin Rowlatt, reporting from Kaziranga's unmarked boundaries for his report on conservation in the park. A tribal man was shot for crossing this line to retrieve stray cattle. © BBC
This page was last updated on May 28, 2019 and may contain language which is now outdated.
The Indian government has reportedly banned the BBC from filming in any tiger reserve nationwide for five years, after its South Asia correspondent investigated "shoot on sight" conservation in the country.
Justin Rowlatt investigated the impact of deadly conservation tactics on tribal communities living around Kaziranga National Park for a report which aired in February 2017. The report documented instances of beatings, torture and death in the national park, where 106 people are estimated to have been killed without trial in the last 20 years, including a severely disabled tribal man.
Rowlatt has also been threatened with having his visa revoked by India's conservation authorities.
A seven-year-old tribal boy was shot and maimed for life in the park in July. Guards are "fully ordered" to shoot any intruders, according to a guard interviewed in the film, and are given effective immunity from prosecution if they kill or injure suspects.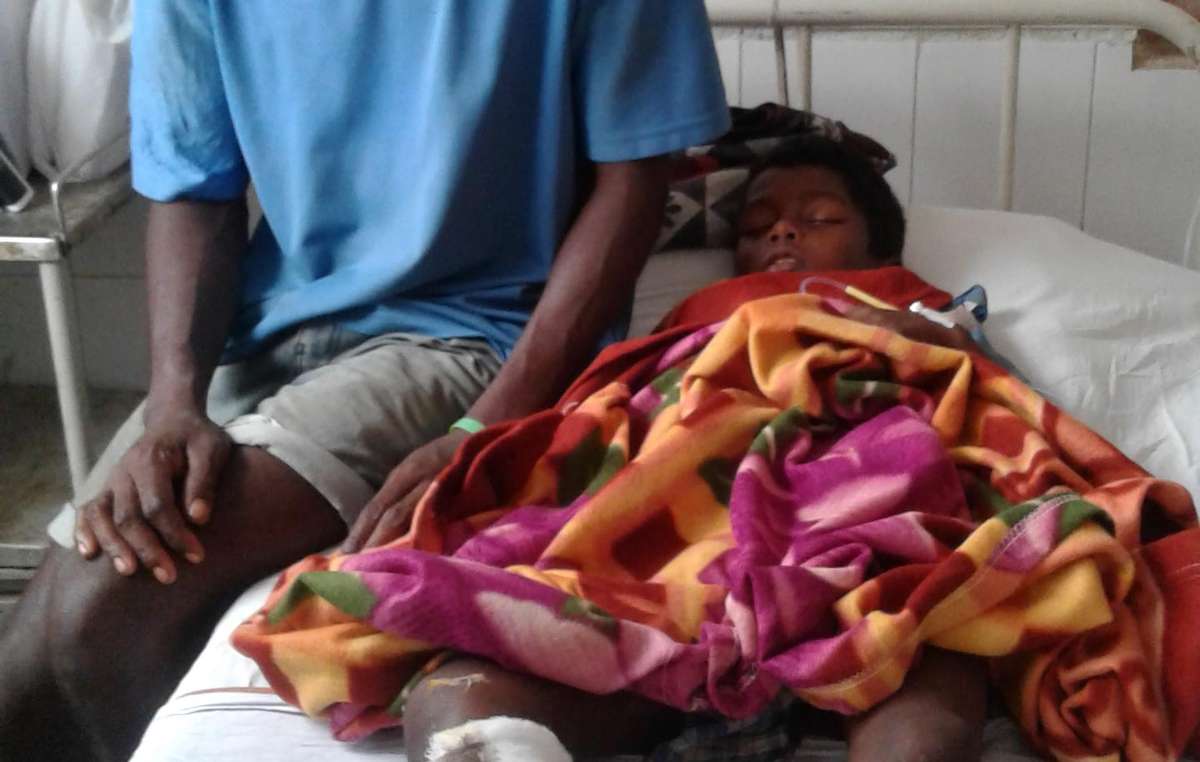 Akash Orang, a tribal boy, was shot by a park guard in Kaziranga National Park, Assam, India. © JEEPAL
Despite interviews with park guards and tribal people affected by the policy, citation of a report from the park's own director, documentary footage of violent evictions, and a refusal to condemn shoot on sight by a senior WWF-India official, conservation authorities have tried to claim that the report was "grossly erroneous."
India's National Tiger Conservation Authority (NTCA) has complained that the report should have been submitted for "obligatory previewing" at India's Ministry of External Affairs, "in order to remove any deviations."
They have also asserted that the film-makers should not have been "filming after sunset" and "deviated" from the original synopsis submitted to the Ministry of Environment.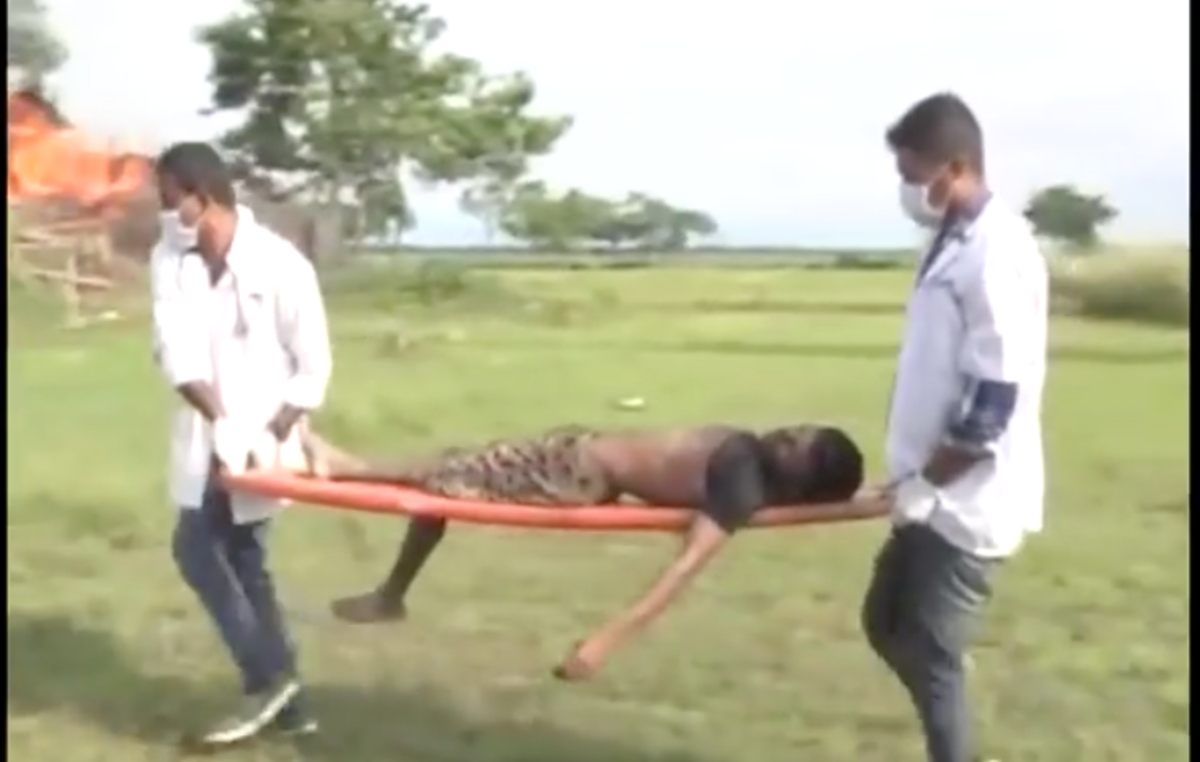 Two non-tribal settlers were killed during violent evictions on the edge of Kaziranga in late 2016. © The Wire
The park is currently being expanded, which could lead to tribal and other local communities being illegally evicted.
Survival International was interviewed for the BBC film, and is leading the global fight against abuses in the name of conservation. Survival is calling for a conservation model which respects tribal peoples as the best conservationists and guardians of the natural world, and for an end to dangerous policies like shoot on sight.
Survival's Director Stephen Corry said: "Censorship of the press is a hallmark of oppressive government regimes. This time it's conservationists who want to clamp down on press freedom. It's not surprising – they have a lot to hide. As Mr Rowlatt's investigations exposed, India's conservation authorities are responsible for gross human rights violations. Shoot on sight is illegal, immoral, and harming conservation efforts. It's time the big conservation organizations condemned this madness."