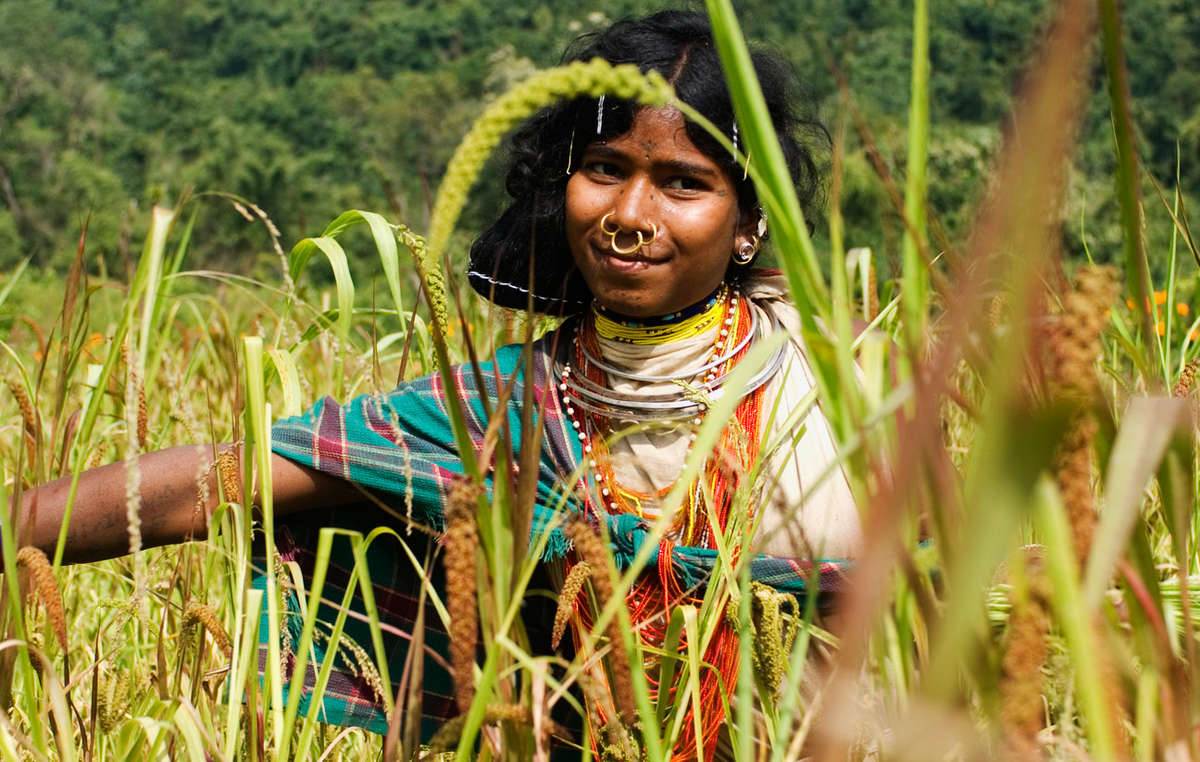 Vedanta Resources plans to mine the Dongria Kondh's homeland. © Toby Nicholas/Survival
This page was created in 2010 and may contain language which is now outdated.
Vedanta Resources has once again snubbed a British government investigation into its planned mine in Orissa, India, by labelling government calls for a change in its corporate behaviour 'one-sided', and urging it to 'rest the case'.
In September 2009, the British government upheld a complaint against FTSE 100 company Vedanta by Survival. The government's National Contact Point (NCP) for the OECD Guidelines on multinational enterprises concluded that Vedanta had 'failed to respect the human rights' of the Dongria Kondh, whose sacred mountain Vedanta wishes to mine. The NCP concluded that a change in the company's behaviour was 'essential'.
Today the British government released the final review of its investigation, based on reports from both Survival and Vedanta on whether the company has made the changes demanded by the government last September.
Survival's submission, based on a detailed field investigation, concluded, 'We found not the slightest evidence that [Vedanta] has done anything at all. On the contrary, the company appears to have ignored the NCP's recommendations in their entirety.'
Vedanta, however, has simply asserted, 'Vedanta wishes to make clear that it does not accept the UK NCP's conclusions … Vedanta considers the UK NCP's criticisms both inaccurate and inappropriate' because 'Vedanta's group of companies is a predominantly Indian organisation, in terms of both ownership and management structure.' It adds, 'We expect the UK NCP to take a constructive and consultative approach, rather than taking a one sided view by an NGO undertaking and their aggressive media campaigns with relative disregard to the actual facts', and ends, 'please now respect our position and rest the case.'
Contrary to its statement, Vedanta Resources is a British company, formed in the UK for the purpose of floating on the London Stock Exchange. It is, therefore, bound by British company law, and expected to abide by British corporate guidelines.
Vedanta's planned mine has attracted a torrent of recent criticism, from the Church of England and the Joseph Rowntree Charitable Trust to Amnesty International and the Norwegian government.
Survival Director Stephen Corry said today, 'Vedanta's response today will come as no surprise to anyone who's had dealings with the company. They have adamantly refused to change the way they operate, which can best be characterized as bullying and obstructive. It looks like only the weight of public pressure, which is increasing every day, will bring about a change in their behaviour.'
Note to editors: The OECD (Organisation for Economic Cooperation and Development) Guidelines on Multinational Enterprises are the key principles for ethical corporate behaviour for companies based in the OECD member states.