Industry bloggers call for mine to make tribals 'civilized… good people'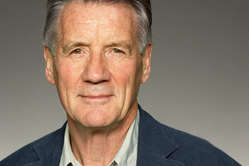 Michael Palin
© John Swannell
In the footsteps of former Survival supporters, such as Peter Cook and Spike Milligan, Michael Palin recently gave a fundraising talk for the organization.
He described his visit to the Dongria Kondh tribe in India where a massive bauxite mine has been stopped in response to tribal protests: it would have destroyed their most sacred place as well as the livelihoods of many.
Notice about Palin's talk quickly attracted two critical blog comments from posters styling themselves 'Vinay' and 'Ganesh'. The former referred to 'stupid NGOs'; the latter extolled the virtues of the 'development project' which would make the Dongria Kondh 'civilized, educated and good people'.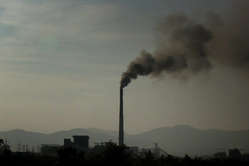 Vedanta's aluminium refinery in Lanjigarh, Odisha, India
© Lewis Davies/Survival
In reality, both 'Vinay' and 'Ganesh' are unlikely to be objective 'individuals': both are posting from one and the same internet connection, owned by FTSE company, Vedanta Resources, which is still trying to get its destructive mine built.