Further threats as Guarani Indians remember murdered leader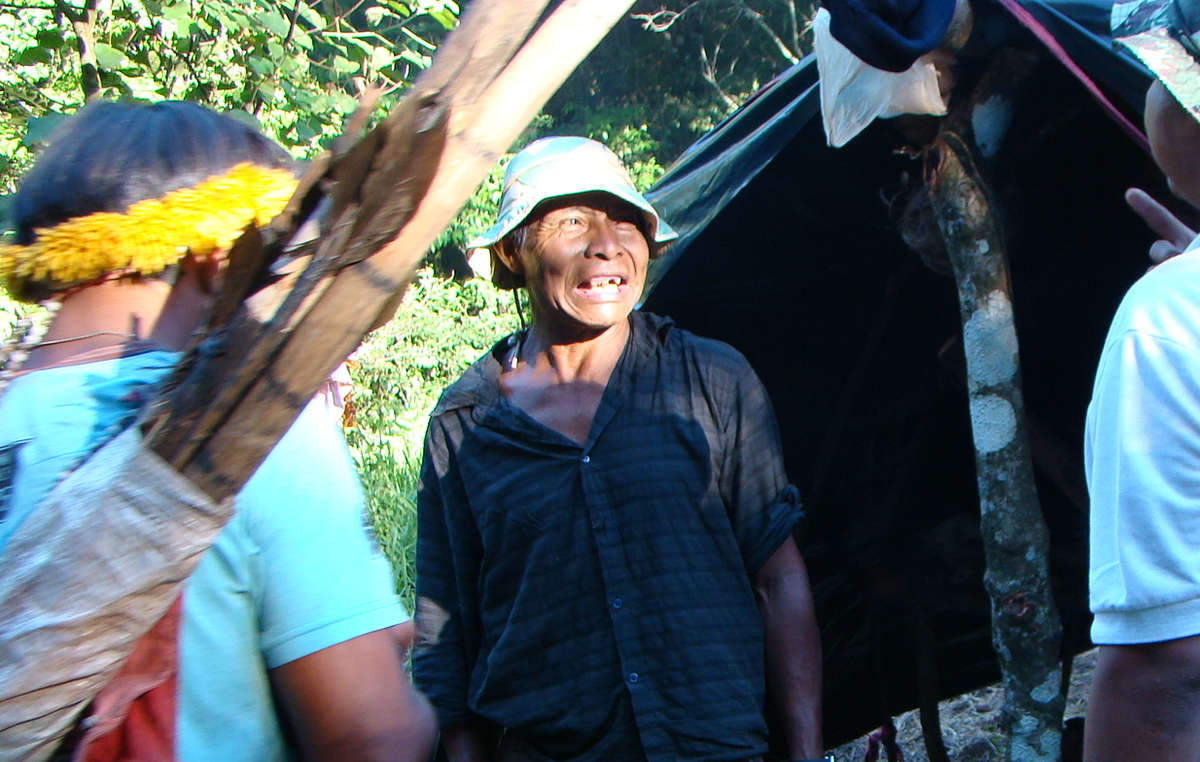 © Survival International
Guarani Indians in Brazil have come under further threat since gunmen murdered their leader Nísio Gomes last November.
The Guarani of Guaviry community have reported that a non-indigenous man who claimed to be employed by a local rancher approached the Indians last week, threatening that they would be attacked by gunmen again.
Gomes was brutally killed after he led his community to reoccupy its ancestral land, which is now occupied by ranchers. The authorities are investigating the case.
Several other Guarani have since been intimidated by a hitlist of prominent leaders.
Many Guarani communities are living in appalling conditions since much of their land has been occupied by cattle ranches and soya and sugarcane plantations.
Guarani leaders who fight for the land to be returned to their communities are often subject to violence. Several leaders have been killed, and their assassins are seldom arrested.
In a recent statement, Guarani remembered some of Gomes's words: 'We must never give up fighting for our ancestral land… to save many lives and the future of our children. We must never abandon our land, because we belong to it.'
The Guarani have stated, 'We want the authorities to arrest those responsible for the attack… If the Brazilian government does not act, we fear that Guaviry and other Guarani communities will suffer more violence'.
Survival is calling on the Brazilian government to fulfill its responsibility to map out and recognize all Guarani land for the Indians' exclusive use.