This page was last updated on December 9, 2020
The forest is our mother, wet nurse. It's this immense relationship which connects us to the forest, to the land.
Baka, Cameroon
Few people on earth have as close a relationship to the forest as Congo Basin tribes. Yet they are facing human rights abuses in the name of conservation.
For them the creation of protected areas has brought violence, hunger and plummeting health. The anti-poaching squads, funded and equipped by big conservation organizations (like WWF and WCS), subject them to harassment, beatings, torture and even death.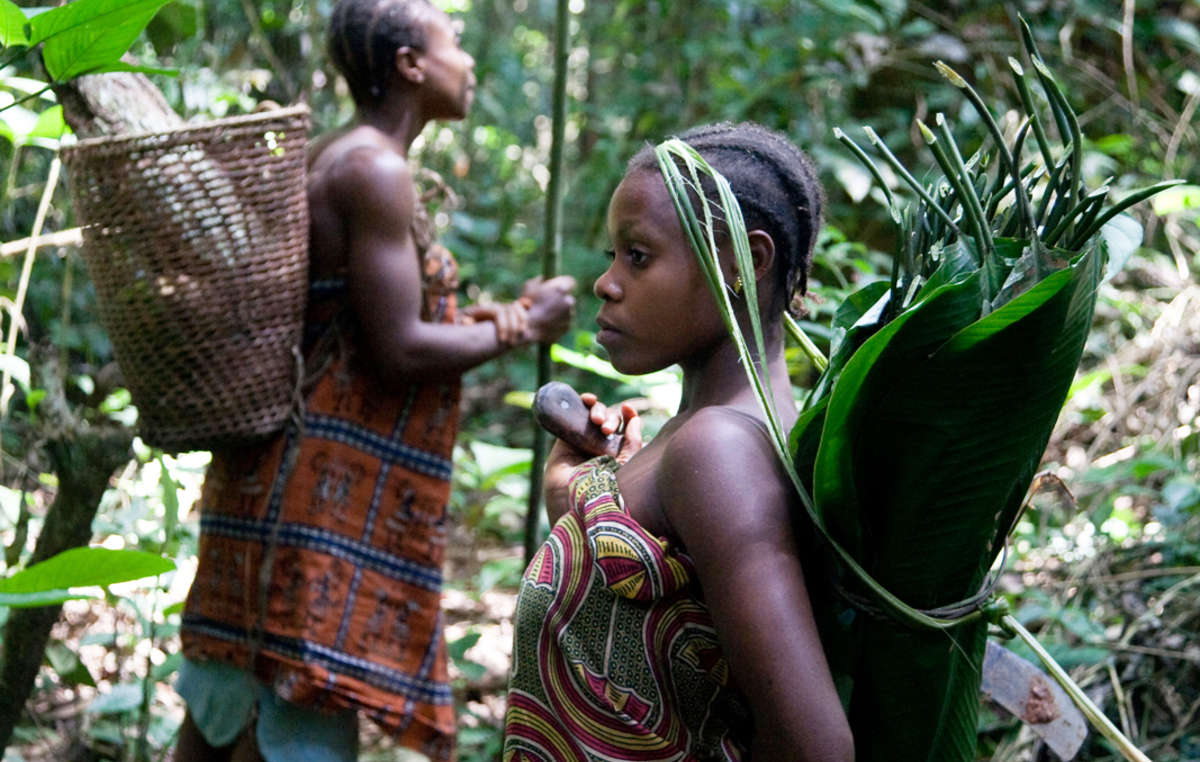 Traditionally, small Indigenous communities in the Congo Basin moved frequently through forest territories, gathering a vast range of forest products, collecting and exchanging goods with neighbouring settled societies. © Selcen Kucukustel/Atlas
Now there is just sadness. We have such hunger. Fear, such fear! The boys are frightened to go in the forest.
Bayaka, Republic of Congo
They are accused of "poaching" when they hunt to feed their families or even set foot on their ancestral land inside protected areas, while logging and trophy hunting are celebrated as forms of conservation.
Physical violence is just one part of the abuse. Rangers steal their food and burn their camps and tools, spreading terror among tribal people. They do not feel free to move and live in their ancestral land.
The guards threaten us, beat us, steal from us, even outside the park.
Bayaka, Central African Republic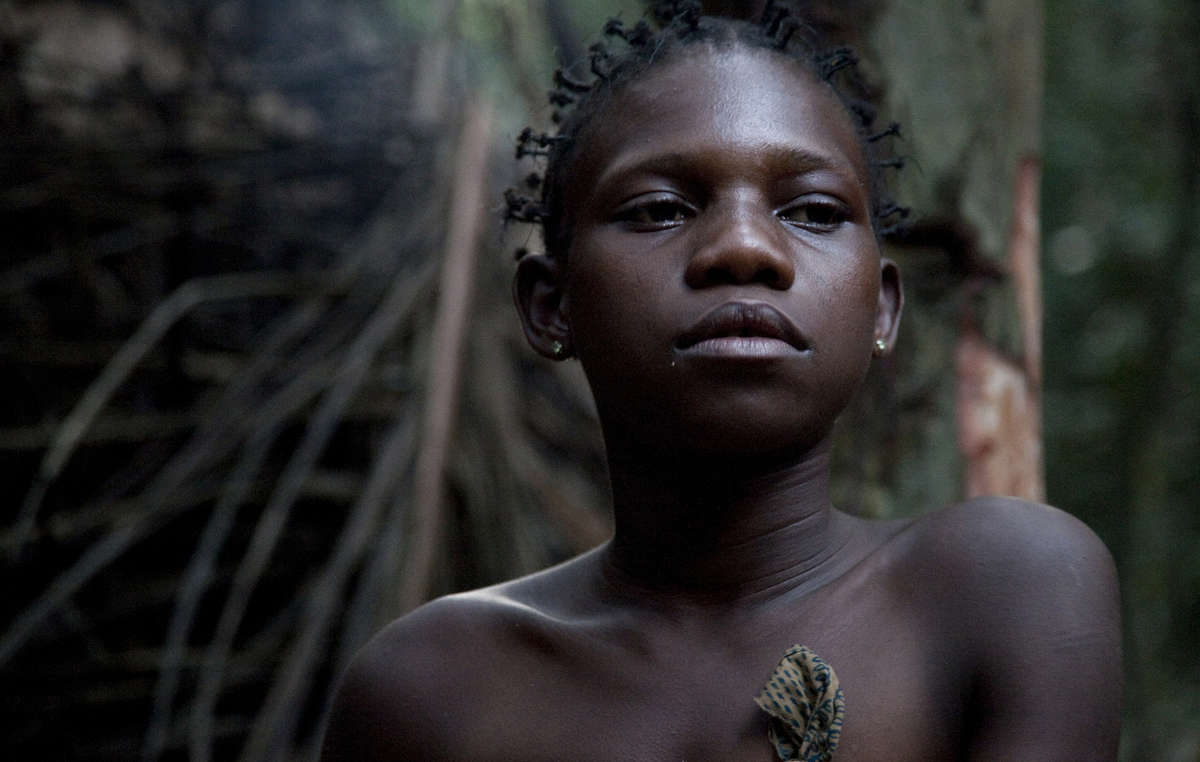 A fundamental problem for Indigenous peoples in the Congo Basin is the lack of recognition of land rights for hunter-gatherers. © Selcen Kucukustel/Atlas
This abuse is not just illegal: it's harming conservation. Targeting tribal people diverts action away from tackling logging and corruption: the true causes of forest destruction and poaching. Not just this: conservation is alienating the best conservationists.
For years Survival has been campaigning to stop abuse of Congo Basin tribes and to save their forests. Now we need your help. Together we can change this damaging model of conservation so that it respects tribal peoples' rights: for tribes, for nature, for all humanity.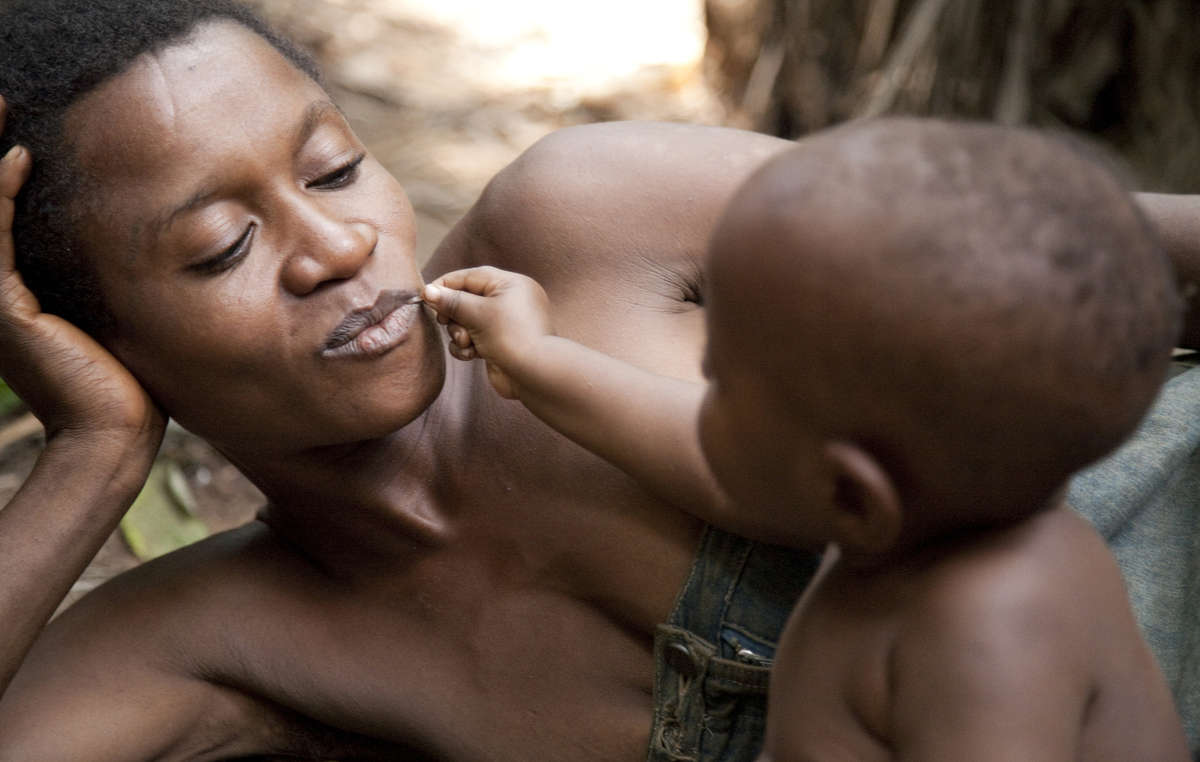 Baka children help their mothers collect nuts. © Selcen Kucukustel/Atlas
Videos
Tribal Voice, 'They started beating everyone'
Tribal Voice, 'We can't stand this'
Tribal Voice, 'They beat me and torched my home'
Tribal Voice, 'I was whipped 45 times'
What do others say?
The Guardian, John Vidal, 'The tribes paying the brutal price of conservation'
Open Democracy, Gordon Bennett, 'WWF, the Baka and the importance of due diligence'
The New Yorker, Jeffrey Goldberg, 'The hunted. Did American conservationists in Africa go too far?'
In depth