Russia shuts down Indigenous rights organisation
November 13, 2019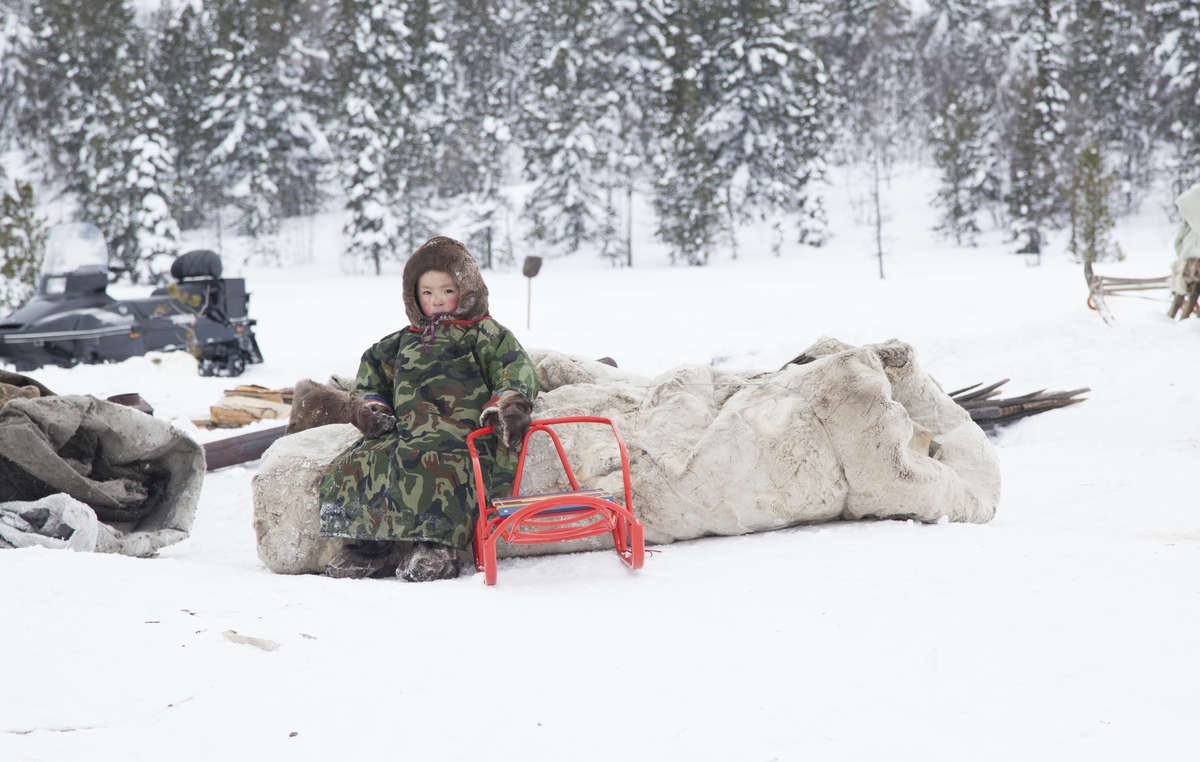 Tribal peoples in Russia, such as the reindeer herding Nenets, have borne the brunt of the exploitation of their lands for oil and gas and are often the last barrier to the destruction of the Arctic. © C. Sarmik/ Survival 2014
This page was created in 2019 and may contain language which is now outdated.
Russian Indigenous rights organisation, the Centre for Support of Indigenous Peoples of the North (CSIPN), has been ordered to shut down by Moscow's City Court. This is the latest in the Ministry of Justice's ongoing attempt to silence Indigenous voices in Russia.
CSIPN, which celebrates its 20th year in 2020, described the decision as, "Retaliation for its sustained efforts to uphold the human rights of the Indigenous peoples of Russia's North, Siberia and the Russian Far East."
Such pressure from the authorities is not new for Indigenous rights activists in Russia. In 2012 the Russian Association of Indigenous Peoples of the North was ordered to close for six months.
In 2014 CSPIN's Director, Rodion Sulyandziga, had his passport seized at Moscow airport to prevent him attending a UN Conference on Indigenous Peoples in New York and in 2015 CSIPN was branded a 'foreign agent' and blacklisted until it renounced its international funding.
CSIPN, which has worked with Survival International for the rights of the tribal peoples of Siberia for many years, described the court's decision as "a huge blow to the faith of the Indigenous peoples of the North in access to fair justice." It vowed to appeal and to continue its work for the rights of Indigenous peoples in Russia.
It said, "We will continue our work to protect the most invisible and vulnerable segments of our society such as the Indigenous peoples of the North, Siberia and the Far East, who are the last barrier to the all-out exploitation of the resources of the Arctic by corporations, and the last custodians of Russia's natural heritage."