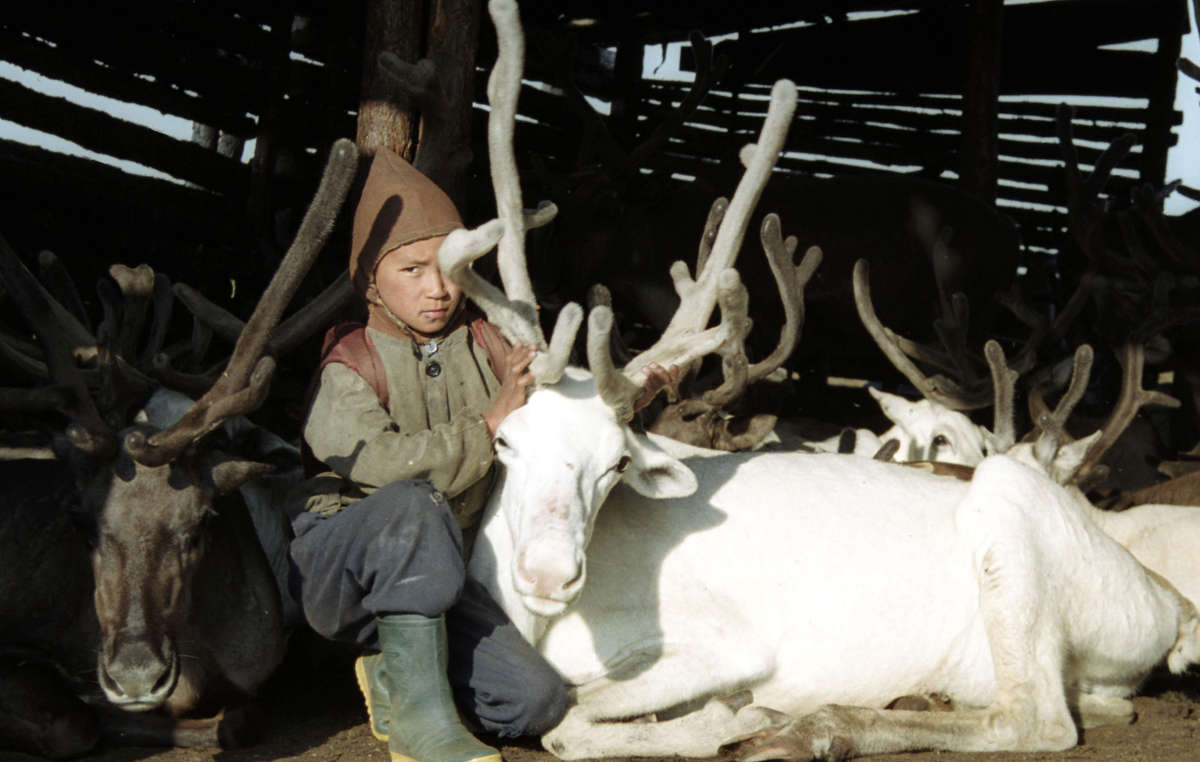 Evenk boy with reindeer © Raipon/Survival
This page was last updated on August 15, 2018 and may contain language which is now outdated.
Masked gunmen have raided the offices of a Siberian tribal community in Russia, kidnapping two men and taking them to undisclosed locations.
After weeks of silence, one of the hostages managed to phone his relatives. He said he had been beaten and threatened.
The offices of the co-operative called Dylacha, which is run by the Evenk tribe from Buryatia in Siberia, came under attack on 4th October.
Witnesses say unidentified attackers burst in and rounded up the workers at gunpoint, before kidnapping the two Evenk men.
Local reports say the gunmen wore OMON uniforms (a special police unit of the Russian Ministry of Internal Affairs), and were allegedly assisted by the secret service.
Dylacha is an Evenk 'obschina', a co-operative where the community works together to tend their reindeer, hunt and fish. They also operate a small nephrite (jade) mine on their land, ensuring that it does not interfere with their traditional activities. The two men being held were involved in the mining activities of the co-operative.
Since the raid, Dylacha has been accused of mining nephrite outside its concession area. However, no evidence has been produced to back up this accusation, and during the raid no one was questioned regarding this allegation. The Evenk's entire nephrite stock has been confiscated as part of the investigation.
Dylacha members believe they have been targeted in retaliation for successfully stopping commercial nephrite mining taking place on Evenk hunting territories earlier this year. The company that had its application refused is believed to have close links to the Russian secret service and the Interior Ministry.
This attack on Dylacha, along with the suspension of Russia's largest Indigenous organization, RAIPON, has led many to fear that those who defend Russia's Indigenous territories from exploitation are under increasing threat of intimidation and harassment.