Last chance for Palawan tribe to stop mining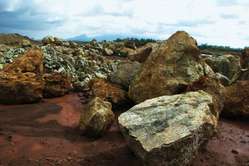 The impact of nickel mining in the concession of Rio Tuba Nickel Mining Corporation (

RTNMC

).
© Dario Novellino
The Palawan tribe of the Philippines have one more chance to stop companies from mining on their land. A government panel meeting on July 30th will decide whether or not to give the go-ahead to two companies who have applied to mine on their territory, which is also a UNESCO Biosphere Reserve.
Last month, 600 indigenous people and farmers held a rally, calling on the provincial government to prevent two companies, Macro Asia and Ipilan Nickel Mining Corporation (INC), from mining nickel on their land. As a result of these protests the provincial government agreed to freeze the mining applications pending further investigation.
The Palawan provincial government has now endorsed both companies' mining plans, despite the protests by the indigenous land owners and those objecting to the idea of mining inside a UNESCO World Biosphere Reserve.
The final step in the approval process for the mining applications will take place at a meeting of a statutory panel known as the Palawan Council for Sustainable Development at the end of July.
Maman Tuwa, a Palawan elder, fears that mining will destroy his community. 'If our mountains are deforested, how are we going to survive? What are we going to plant if the soil of the uplands will be washed down to the lowlands? How are we going to feed our children? We'll surely die.'