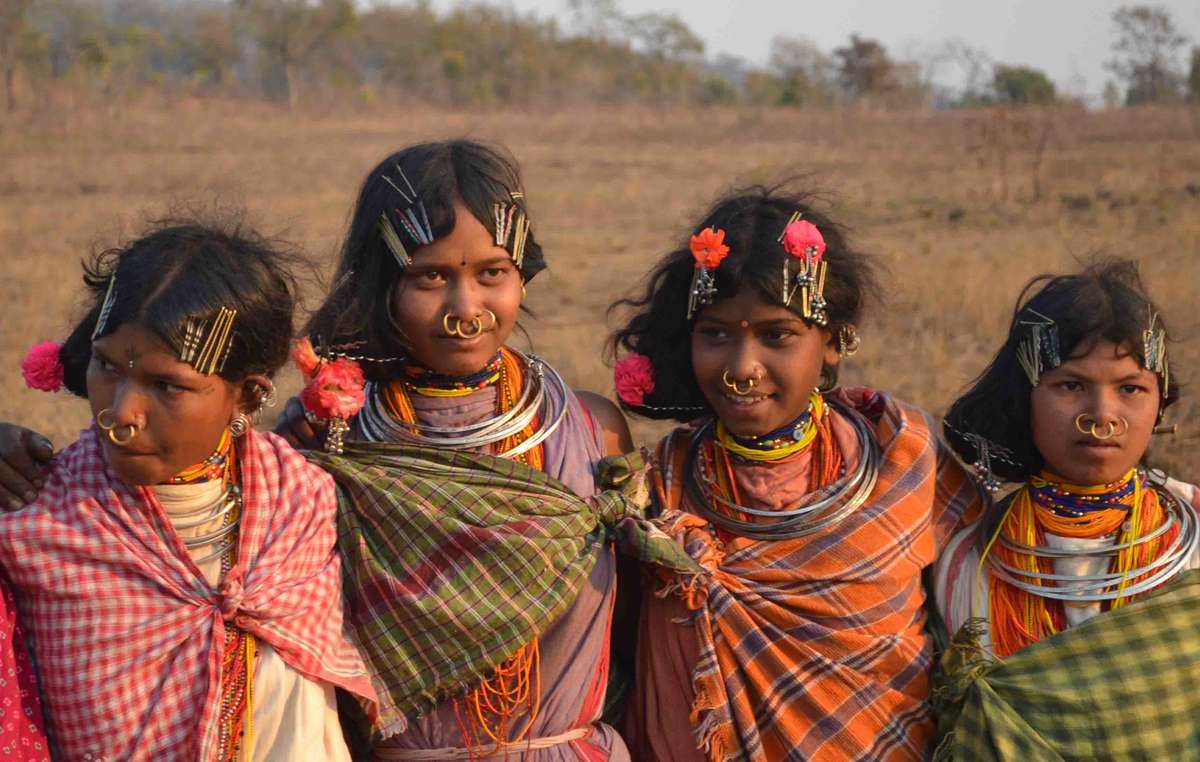 The Dongria Kondh reasserted their pledge never to leave the Niyamgiri Hills, at a festival in February. © Bikash Khemka/Survival
A bid by British mining giant Vedanta Resources to repair its tarnished international reputation has backfired after two major Bollywood celebrities withdrew from a film competition supposed to show the 'happiness' the company creates.
Renowned filmmaker Shyam Benegal and Bollywood actress Gul Panag were both part of a judging panel, which had until the end of this month to pick a winning film out of the 38 submitted.
The films were all shot by 'budding film-makers', who were escorted by Vedanta around villages where it has a presence.
The objective of the competition was to show the 'happiness' Vedanta brings to local communities where it works.
Vedanta's reputation was irreversibly damaged when it ignored the rights of the Dongria Kondh tribe, whose sacred mountain it sought to mine for aluminum ore.
Gul Panag, who was crowned Miss India in 1999, was only made aware of Vedanta's involvement when it was brought to her attention via social media.
She tweeted, 'My bad. Just got full details. I wasn't aware that the competition was part of Vedanta glorification/PR. Have pulled out.'
@mynk My bad. Just gotfull details. I wasn't aware that the competition was part of #vedanta glorification /PR Have pulled out.

— Gul Panag (@GulPanag) February 20, 2012
Sources close to filmmaker Shyam Benegal, whose films have been nominated at international film festivals such as Cannes, say he withdrew for similar reasons.
One of the participants has also asked for his film to be withdrawn. Gorakshnath Khande reportedly said all Vedanta cared about was 'branding and building goodwill under the name of filmmaking competition.'
The film contest is part of Vedanta's wider 'Creating Happiness' campaign, which is being driven by international ad agency Ogilvy & Mather.
Vedanta's campaign comes at a crucial time. Orissa Mining Corporation Ltd is appealing India's decision not to allow mining in the Niyamgiri Hills. The final hearing is scheduled for April 9th.
Survival's Director Stephen Corry said today, 'It's astonishing the lengths Vedanta will go to pursue its goal of mining in the Niyamgiri Hills. Not content with losing its fight against the Dongria Kondh in 2010, it's now spending millions of dollars trying to change attitudes and convince the world that it's working in the interests of local communities. The actions of these two jury members speak volumes and set a commendable example.'