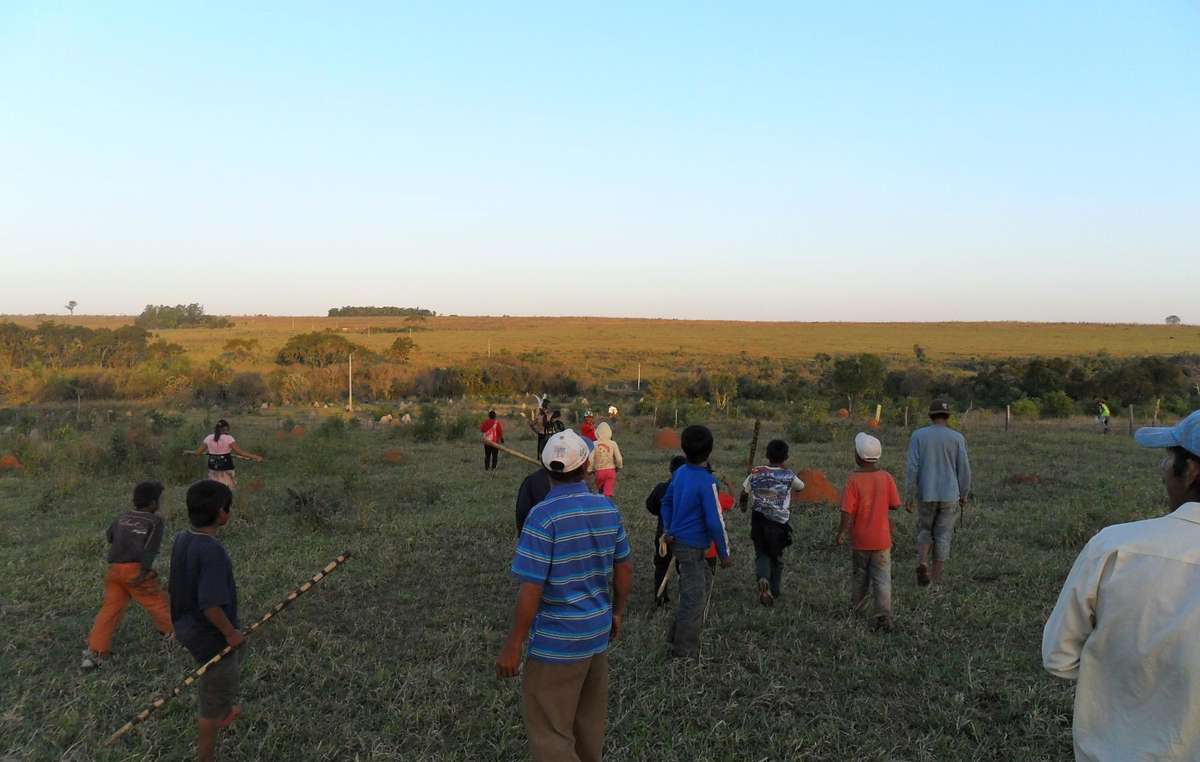 The violent attack has left the Guarani afraid and angry, but determined to remain on their land. © Aty Guasu/Survival
This page was created in 2012 and may contain language which is now outdated.
More than 50 gunmen have launched a full-scale attack on an Indian community in southwest Brazil, shooting, threatening and then reportedly kidnapping one of their leaders.
The violence began on Friday, shortly after the Guarani community reoccupied part of its ancestral land, which is now occupied by ranchers.
A Guarani spokesman described how 50 gunmen surrounded around 400 Indians, firing shots at them, whilst laughing and shouting, 'You Indians! Today, not one of you Indians will get out of here alive!'
He says hundreds of shots were fired at the Guarani men, women and children, who fled into the forest to try to escape injury.
The Guarani say that one of their leaders, a man in his fifties, was taken by gunmen and put into a car. He has not been seen since but the burnt remains of some of his clothes have been discovered.
The shooting stopped hours later, when a police vehicle arrived at the scene. No arrests have been made.
The Guarani of Arroio Korá community have been living in makeshift roadside camps, and in overcrowded reserves, while they wait for the government to map out their land and return it to them.
Unable to further endure the appalling living conditions in the camps and reserves, the Guarani decided to march back to their ancestral land on Friday, after two days of traditional prayer and rituals.
A community member said on Saturday, 'We are surrounded by gunmen. They could attack us again. They could kill us all!'
Last November, Guarani leader Nísio Gomes was shot dead by gunmen when his community reoccupied some of its land. They drove off with his body, which has yet to be found. Eighteen men have been arrested in connection with his murder.
The Guarani at Arroio Korá remain fearful but resolute, saying, 'We will not be silenced in the face of the assassinations… and the violations of our Indigenous and human rights'.