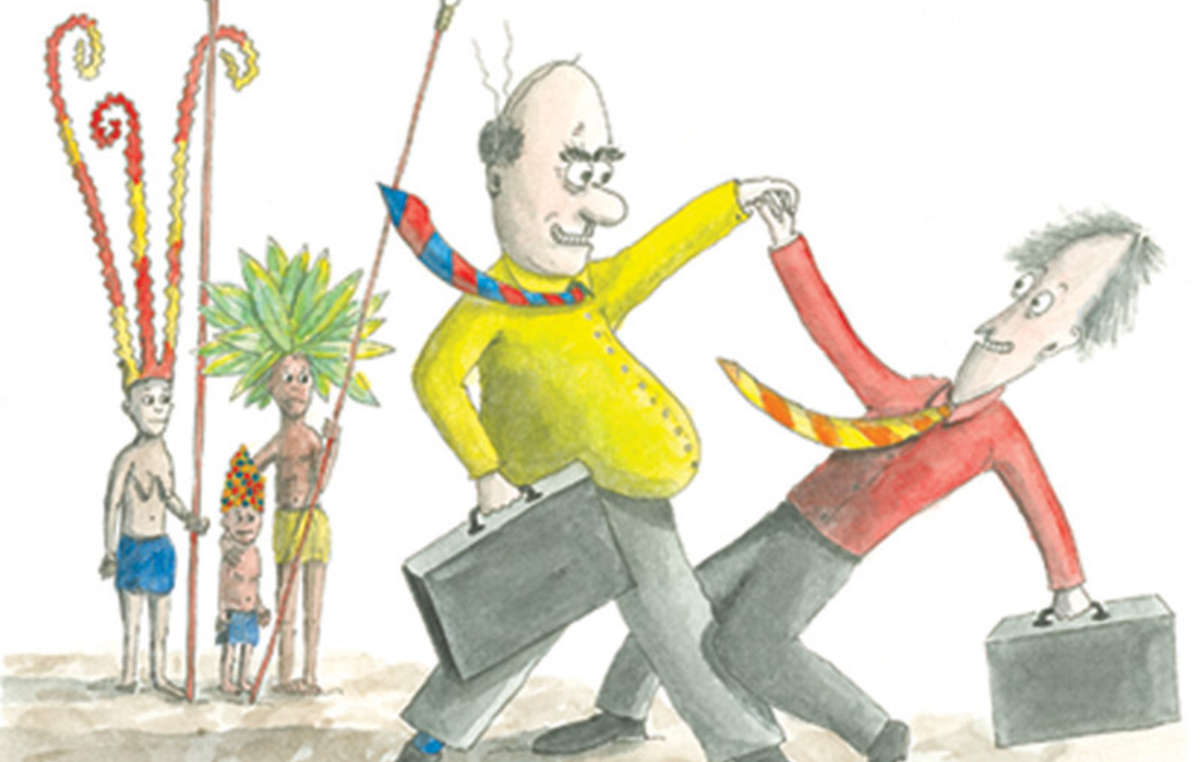 © Oren Ginzburg/Survival
A new film launched today by Survival International, the global movement for tribal peoples' rights, takes a satirical look at how tribes are often destroyed in the name of 'development'.
The 2-minute animation 'There You Go!' shows how 'development' can rob self-sufficient tribal people of their land, livelihood and pride, and turn them into beggars.
In the short film, based on a comic book by author Oren Ginzburg, development experts claim they want to bring 'sustainable development' to an imaginary forest-dwelling tribe – who end up destitute, in a slum.
'There You Go!''s central message is that forcing 'development' on tribal people can destroy them, and that tribal people know best what is good for them.
'What kind of development is it when people lead shorter lives than before?', Roy Sesana, a Botswana Bushman, asked Survival.
'There You Go!' is based on real examples of imposing 'development' on tribal peoples. Ethiopia, for example, is forcibly resettling 200,000 tribal people in the Lower Omo Valley in the name of giving them 'a modern life'.
One Mursi man told Survival, 'We are waiting to die. We are crying. When the government collects people into one village there will be no place for crops and my children will be hungry and have no food.'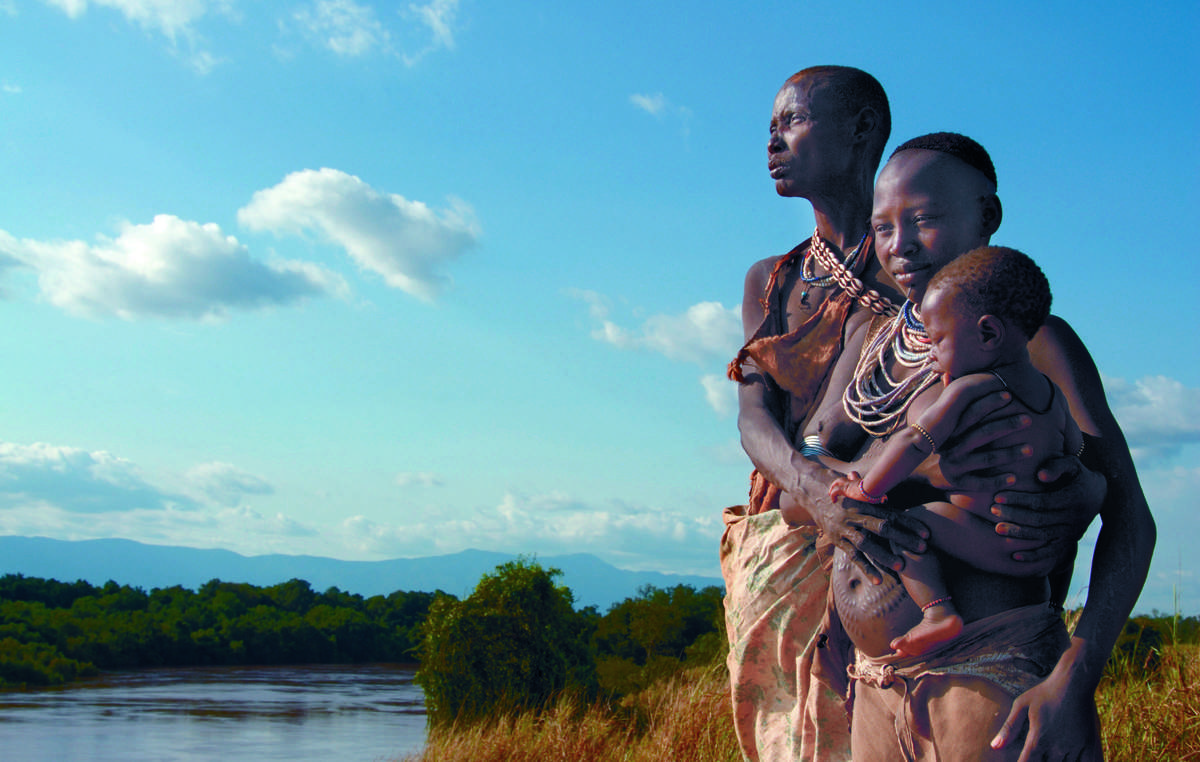 © Alison M. Jones for www.nowater-nolife.org.
Survival is calling on thousands of supporters to write to American and British development agencies, the largest single donors to Ethiopia, to take a stand against the grave human rights violations carried out in Ethiopia in the name of 'development'.
Davi Kopenawa of the Yanomami tribe in Brazil, said, 'It's not that the Yanomami do not want progress, or other things that white people have. They want to be able to choose and not have change thrust upon them, whether they want it or not.'
Notes to editors:
- Survival welcomes requests to host 'There You Go!' on external websites.