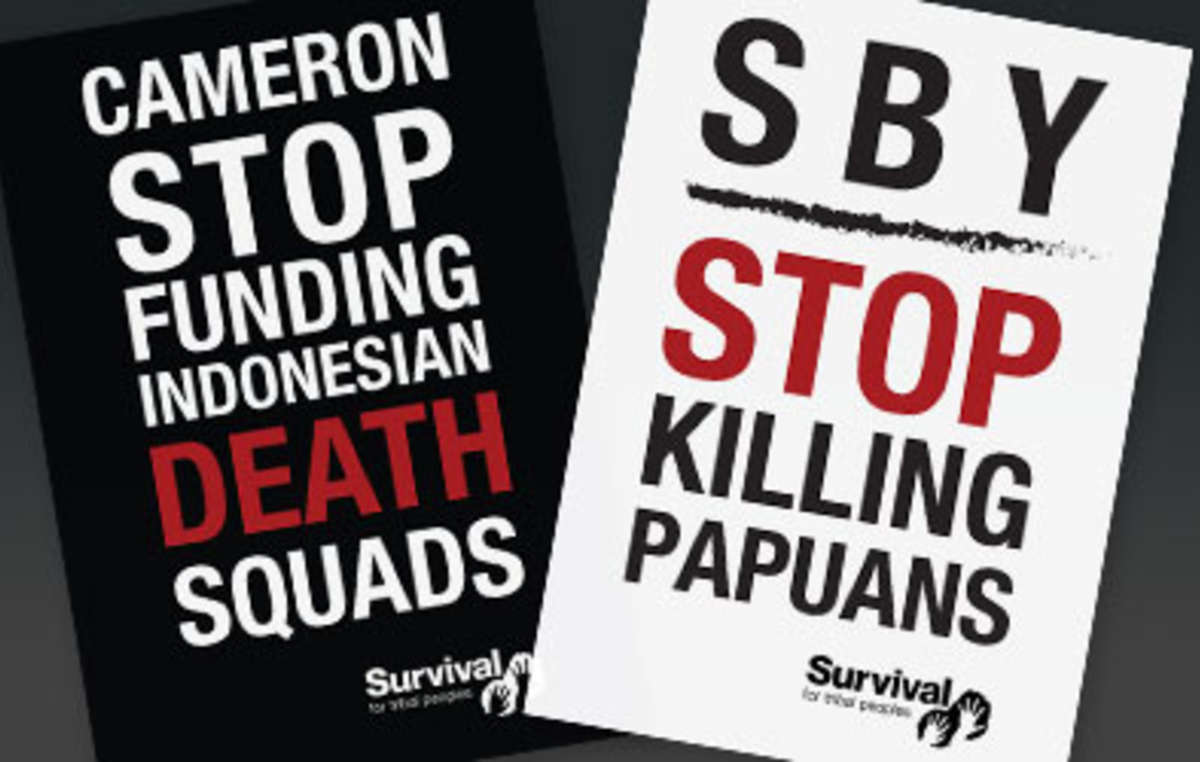 © Survival
Survival International will join dozens of protesters tomorrow (October 31), to demonstrate against Indonesia's brutal repression of West Papua's tribal people, coinciding with the country's first state visit to London in 33 years.
President Susilo Bambang Yudhoyono (known as SBY) will be in the capital for three days, staying at Buckingham Palace and meeting ministers from the UK Parliament.
Human rights campaigners will also be using his visit to highlight UK links to an Indonesian 'death squad', which has been implicated in the murder of independence leaders.
Special Detachment 88 was formed to combat terrorism after the 2002 Bali bombings, and receives funding for training from the UK, Australia and the US.
The UK's Counter Terrorism Programme spends hundreds of thousands of pounds training the force through the Jakarta Centre for Law Enforcement Co-operation.
But serious concerns surround this elite Indonesian police unit, which has been allegedly deployed to suppress violently West Papuans who are peacefully seeking independence.
Research reports and witness statements hold Detachment 88 responsible for the murder of respected West Papuan leader Mako Tabuni in June 2012, and the 2009 killing of Kelly Kwalik, a resistance fighter who had denounced violence.
West Papua has been ruled by Indonesia since 1963, and attacks against tribal and indigenous people by security forces are commonplace .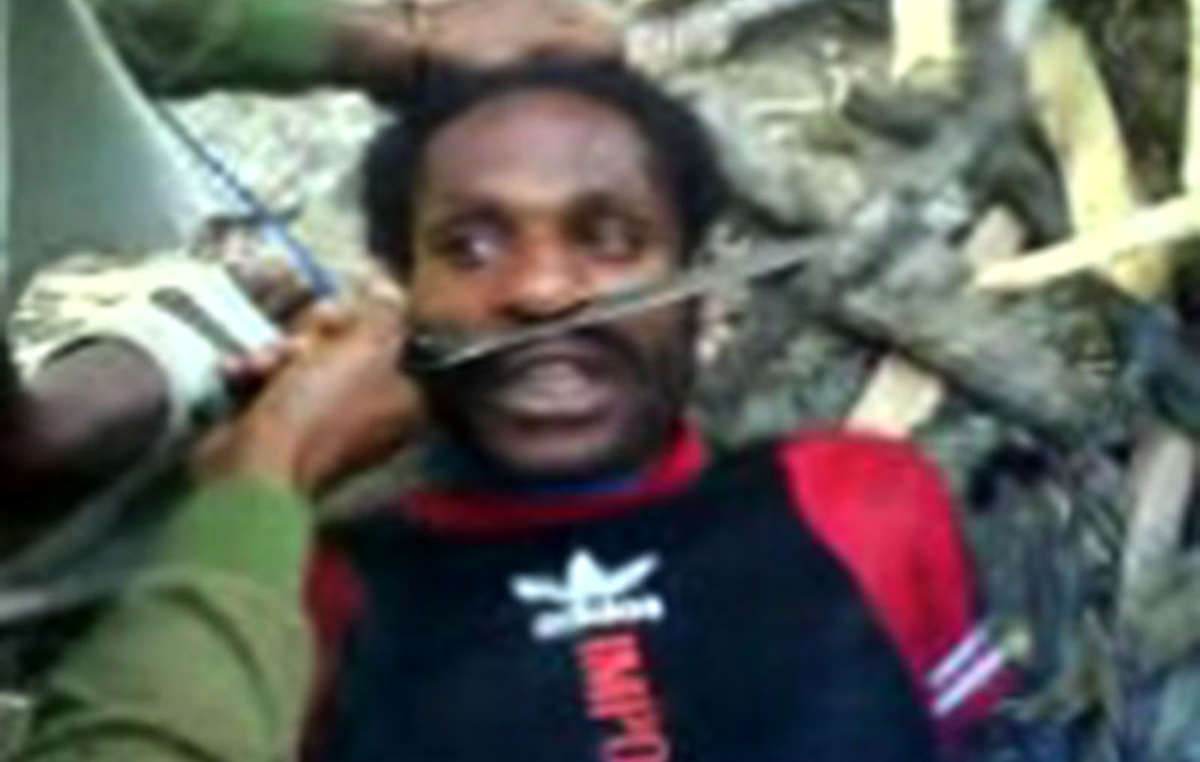 © Survival
Only last week a demonstration by the National Committee of West Papua (KNPB), of which Mako Tabuni was the Secretary General, resulted in unarmed protesters being shot at by police.
The rally was calling for UN monitors to visit West Papua, to witness their oppression and oversee a referendum on self-determination for the province.
Survival International's Director Stephen Corry said today, 'Reports on the Indonesian government's torture and killing of West Papuan tribespeople make grim reading. It's extremely alarming that British taxpayers are funding a special forces unit accused of atrocious human rights abuses against West Papuan tribespeople. We're urging David Cameron to challenge the Indonesian President on his country's abysmal human rights record.'
Note to Editors:
Survival's protest on Wednesday, 31 October will be held at Richmond Terrace, London SW1A (opposite Downing Street) from 1pm – 2.30pm.

View Larger Map
Survival will be joined by a number of other organizations, including Amnesty International and Tapol. A Survival spokesperson is available for interview.
Access a briefing document outlining the reasons for the protest (pdf, 343 KB)