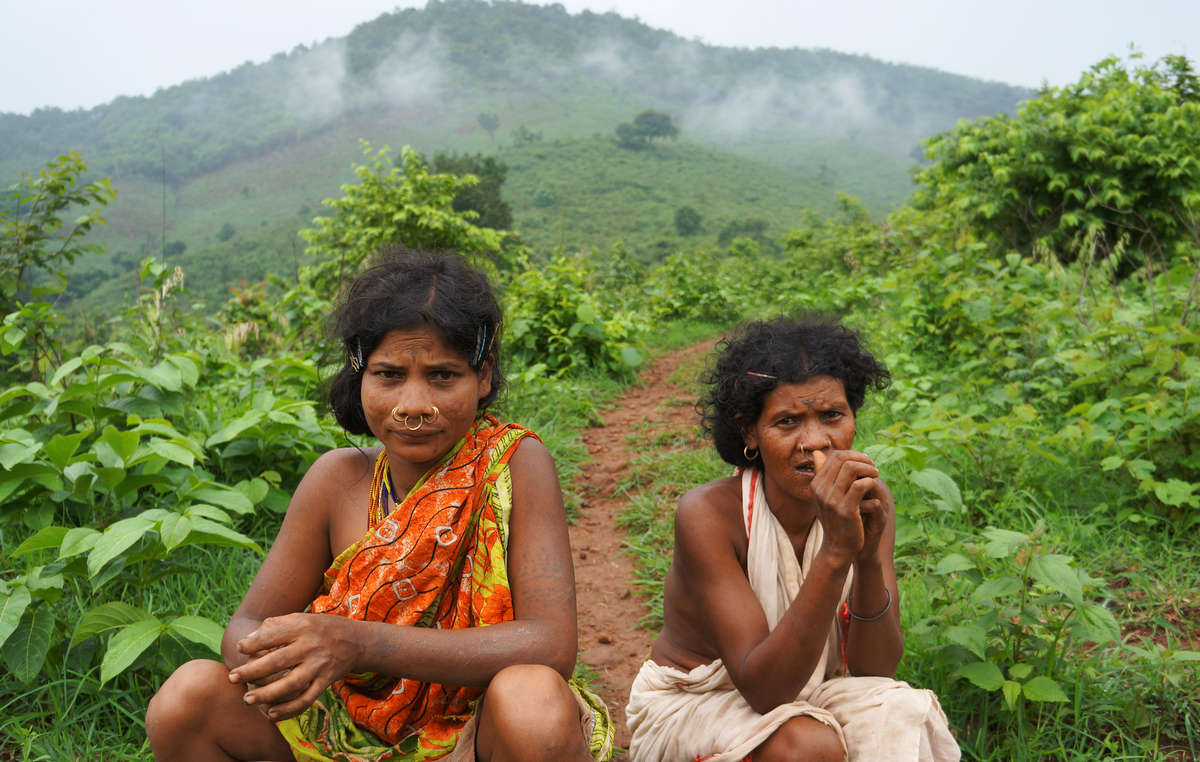 The Dongria have lived in the Niyamgiri Hills for generations. They depend on the environment for food, and have a deep sense of connection to it. © Survival
This page was last updated on August 15, 2018 and may contain language which is now outdated.
The Dongria Kondh are challenging a decision to allow the expansion of a huge aluminum refinery close to their land.
The decision to permit the refinery expansion has increased fears that the local Odisha State mining company will press ahead with its attempts to mine on the Dongria's land itself – despite the tribe having comprehensively rejected such development.
The legal team who have supported the Dongria through years of legal processes are now helping them to challenge the expansion of the refinery and the new attempt to mine the Niyamgiri Hills. Survival led international resistance to the plans and worked with the Dongria Kondh to see that their wishes were heard.
The Dongria have been dependent on and managed the hills for generations and consider them to be sacred. Their appeal against expansion is now being considered by India's National Green Tribunal, which mediates environmental issues in the country.
In 2013 the tribe made history when they prevented international mining giant Vedanta Resouces – which owns the nearby refinery – from mining on their land.
In twelve village meetings, the Dongria unanimously rejected the mine, causing the national government of India to refuse the company the necessary clearances. The Odisha State mining company is now claiming that that decision was flawed and is taking the matter to court once again.
At their major annual festival this year, Dongria leader Lodu Sikaka stated categorically:
"We have resisted the company and the government's efforts to sell off our land, mountains and our rivers at the cost of our lives. … And now again the state government is conspiring against us. It is announcing that there will be another referendum. Now you judge whether that's right or wrong. How many times will they need to do hearings? This government is playing with us – with our lives."
Before obtaining the permission for the mine, Vedanta built the refinery at the base of the Dongria's hills, which has been running at a daily financial loss of $643,000. Controversially, however, the company now has authorization for an expansion.
Lodu told his community: "We are harassed by the refinery set up by Vedanta at Lanjigarh. Our forefathers were living peacefully and happily. We were also living happily till this company came up. Now we are living with great difficulty. We have told [the government] over and over again, to remove the Lanjigarh Vedanta refinery."