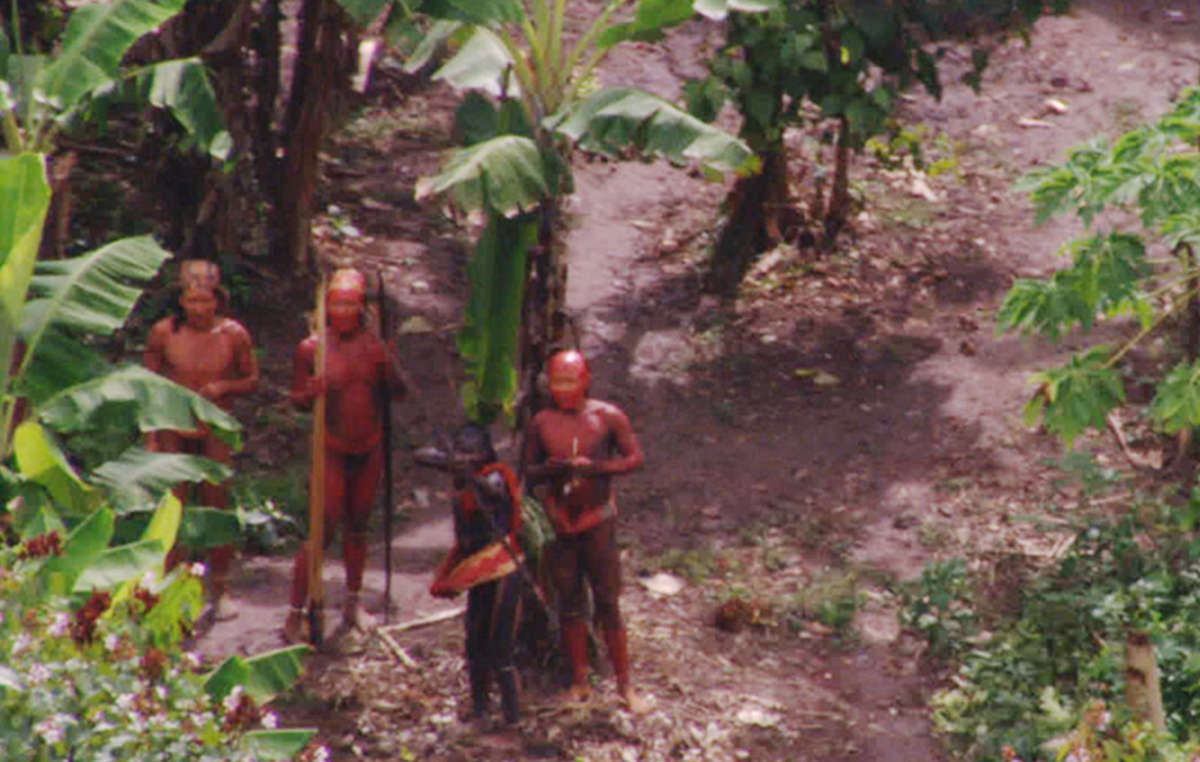 © Survival
The UN's top expert on indigenous peoples has highlighted the need for South American states "to redouble efforts to protect the territories" of uncontacted tribes.
Addressing a meeting of the Latin American Network for Genocide and Mass Atrocity Prevention in New York earlier this month, Victoria Tauli-Corpuz said that pressure on uncontacted tribes' land has caused "a growing wave of contacts and interactions in the border regions between Peru and Brazil, some initiated by isolated indigenous peoples themselves as a result of the dire circumstances they live in due to incursions on their lands."
She stressed the urgent need to address the threats to their land. The reported killing last month of a group of around 10 uncontacted Indians by illegal goldminers in Brazil's Amazon made headlines round the world highlighting how vulnerable these people are when governments fail to protect their lands.
Drawing attention to the importance of guidelines which uphold uncontacted tribes' right to remain uncontacted as "an expression of the right to self-determination", she said their situation should be "part of the action plans and programmes of the highest-level political bodies of the United Nations and Organization of American States."
There are more than a hundred uncontacted tribes around the world. They are a vitally important part of humankind's diversity, but they face catastrophe unless their land is protected. Survival is doing everything it can to secure their land for them, and to let them live. Watch our new film.