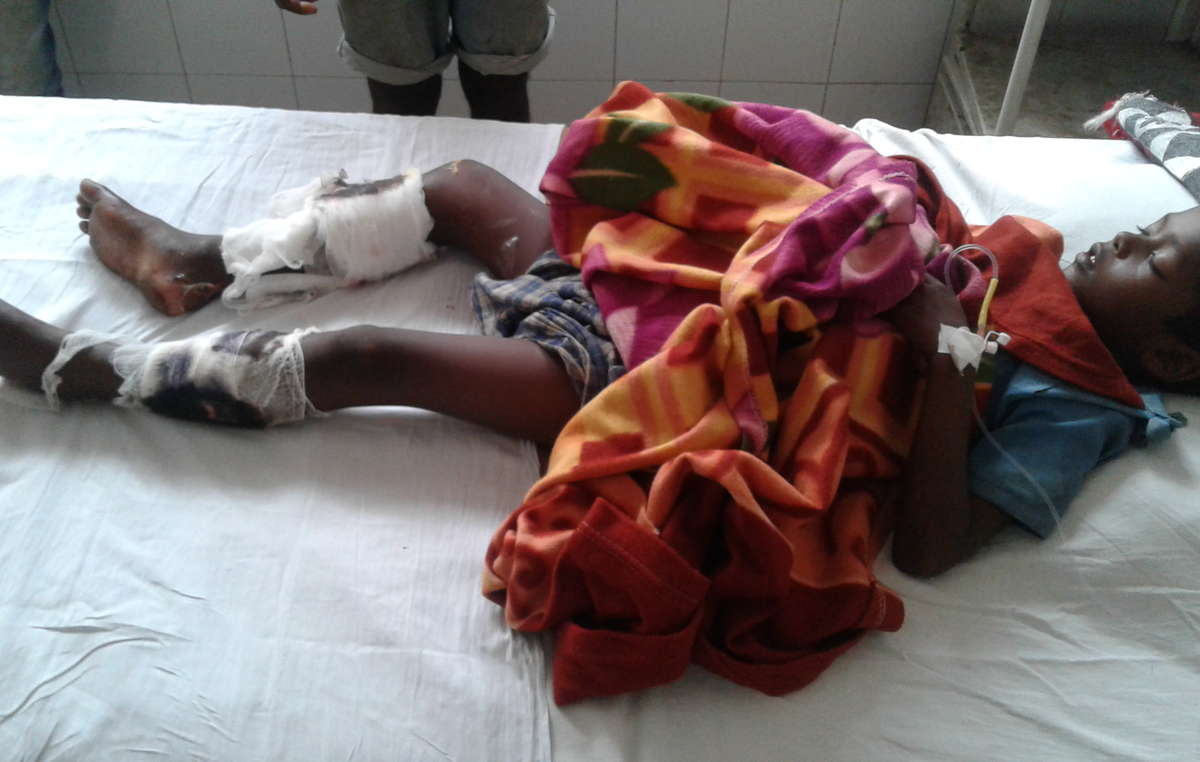 Akash Orang, a seven year old tribal boy, was maimed for life after being shot by a guard in Kaziranga National Park. © Survival
This page was created in 2018 and may contain language which is now outdated.
The BBC's Director General Tony Hall has confirmed that the organization stands by its exposé of extrajudicial killings by rangers in Kaziranga National Park.
Some reports in the Indian media have alleged the BBC had admitted its exposé was wrong, but in a letter to Survival International Mr Hall said: "'Killing for conservation' was an important piece of BBC original journalism, and we do not accept that any 'mistake' has been made, as has been reported."
BBC Asia correspondent Justin Rowlatt's 2017 report revealed that rangers in Kaziranga had shot dead 106 people in 20 years, and wounded many others, including a 7-year old boy who was maimed for life It featured an interview with a park guard who said: "Whenever you see the poachers or any people during night time we are ordered to shoot them."
The report caused a storm of controversy in India. The government retaliated by banning the BBC from filming in all the country's national parks and tiger reserves.
The head of the BBC's Natural History Unit recently wrote to India's National Tiger Conservation Authority expressing his "regrets" for the report's "adverse impacts," in a clear attempt to be allowed back in to India to film. But Mr Hall confirms that the letter "in no way constitutes an apology for our journalism."
Mr Hall also acknowledged the vital contribution of local people who helped the BBC reveal the killings, and expressed his gratitude to them "for their role in helping to bring this important story to light."
Survival International Director Stephen Corry said today: "The BBC exposé revealed a really shocking level of killings by rangers in Kaziranga. Many people who support conservation were appalled that this was being done in conservation's name. It highlighted just how brutal conservation has become, and how tribal people are too often its victims, rather than its senior partners."
`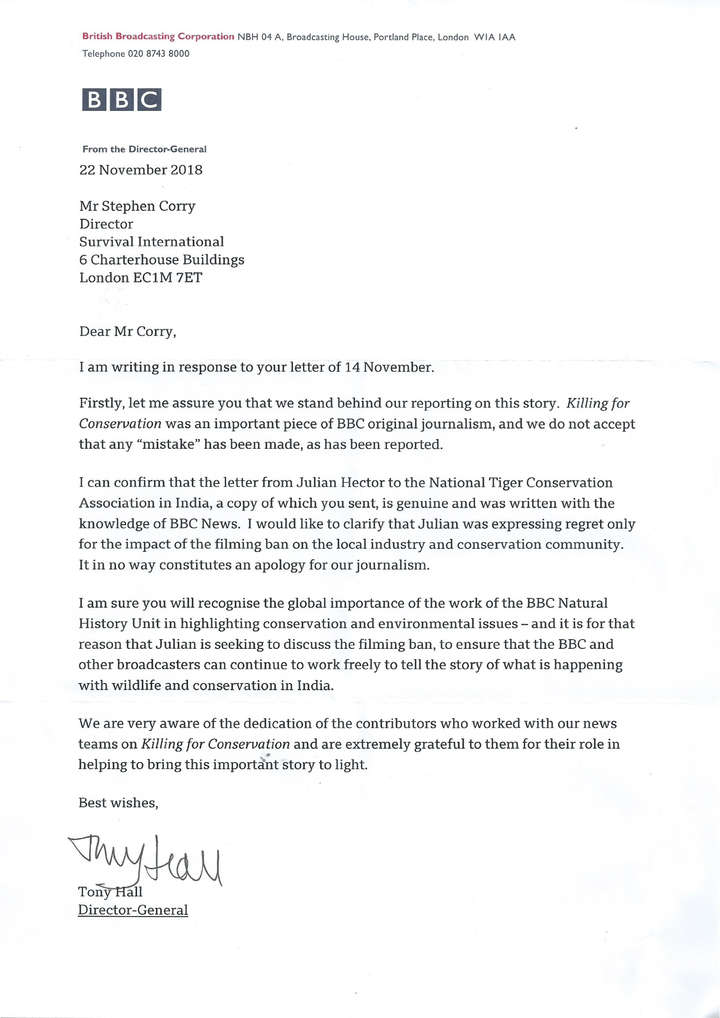 `