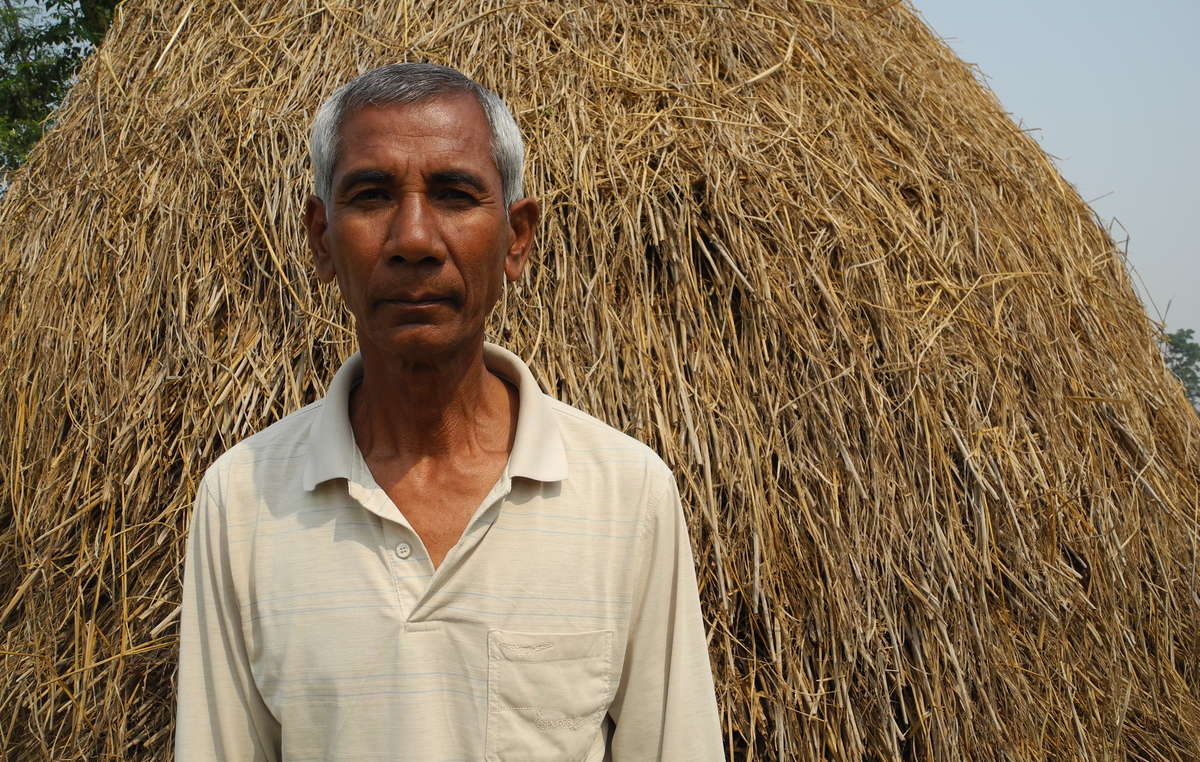 Budhan Mahato, evicted at the age of 12 from Kastuhani village inside Chitwan National Park (Nepal, 2018) © Survival (Sophie Grig)
London Zoo has been fiercely criticized by Indigenous organizations in Nepal over a fundraising video which campaigners describe as "patronizing rubbish."
Three organizations representing the Tharu people who were evicted from the world-famous Chitwan National Park in Nepal, have written to the ZSL, the zoo's parent body, saying: "ZSL doesn't do anything to help the Tharu people who have been evicted from the park in the name of conservation, so why are they asking for money to help us?"
ZSL has worked in Chitwan National Park since 1997 and has supported anti-poaching ranger patrols since 2013. In addition, ZSL claims it works with "communities around Chitwan and Bardia National Parks to support livelihoods and address the competition for grazing between livestock and wildlife."
ZSL's video suggests that the local people are damaging the forest, yet the Tharu organizations explain: "The forest and wildlife are only there because we protected them for thousands of years."
The Tharu organisations also sent their letter to Rt Hon. Alok Sharma MP, Secretary of State for International Development, because the UK government promised to double any donations that were received before the 31st of December.
Survival's Senior Campaigner, Sophie Grig, who has visited communities evicted from Chitwan park, said: "This video is patronizing rubbish. It's nonsense to suggest that the best way to save the forest and wildlife is to ensure that "communities no longer rely on the forest for survival." These forests are there precisely because the local people have managed and protected them for so long. The Tharu worship the tiger and have a special relationship with many animals, including elephants which, they say, only understand the Tharu language. One Tharu man told me: 'It's a gift from God that we can communicate with elephants.'"
The Indigenous communities in Chitwan have suffered greatly as a result of the park's creation. They have been forcibly evicted, beaten, tortured and even killed, in the name of conservation. Promised community benefits from the park mostly go to the migrant communities, not the Indigenous people who were evicted and have had their lands and livelihoods stolen by the park.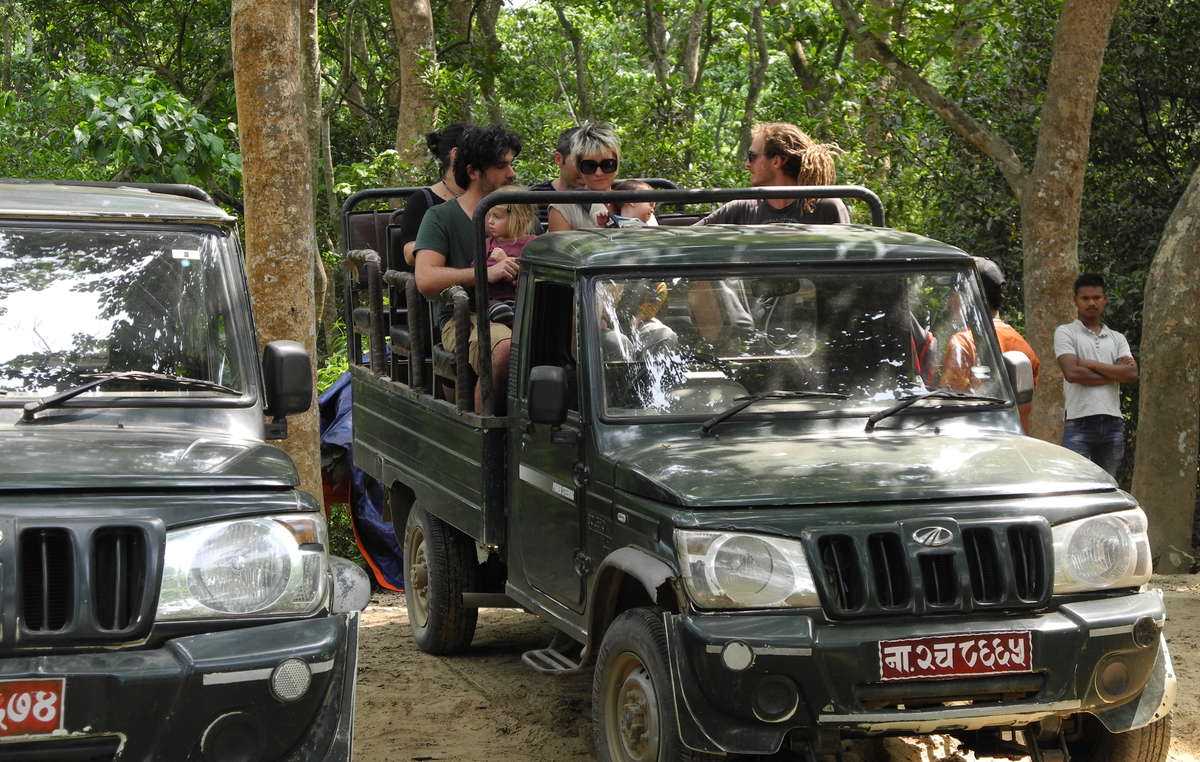 Tourists in Chitwan National Park. Indigenous peoples were evicted from the Park but fee-paying tourists are welcomed in. © Survival (Sophie Grig)
Survival's Director Stephen Corry said today: "It's now being recognized that Indigenous peoples are responsible for managing the most biodiverse regions of Earth. Yet the colonial model of so-called "conservation" is still widely practised in much of the Global South – including by all the major conservation NGOs. This is a gross human rights violation and it's time it was ended. Those backing this are supporting abuse on a huge scale."