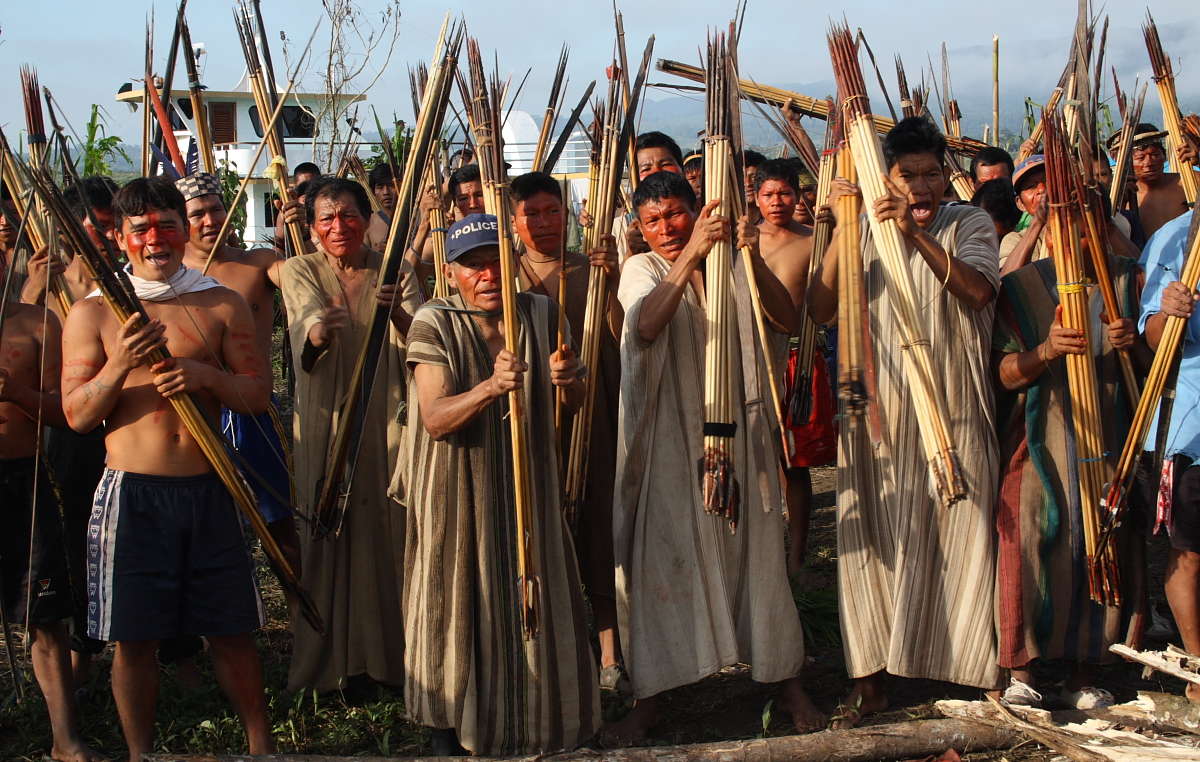 The Asháninka tribe are protesting against another dam, Pakitzapango, planned under Peru and Brazil's energy pact. © David Dudenhoefer
This page was created in 2009 and may contain language which is now outdated.
UPDATE – Reports indicate that up to twenty Indian protesters and seven police officers have died after an Indian blockade of a highway in northern Peru was violently broken up by the authorities today. The number of people injured is believed to be significantly higher.

Survival urges President Garcia and the Peruvian government to withdraw all armed forces from the areas where Indigenous peoples are protesting, and to recognise and respect their land rights. The use of army units to quell these protests is merely inflaming an already volatile situation, and does nothing to address the Indians' fundamental and justified concerns.
---
Peru's Indigenous protests are gaining support from more and more sectors of Peruvian society, including the church, agricultural workers, local politicians, and labour unions.

The protests, held since 9 April, are in response to government laws and policies that violate Indigenous peoples' rights and make it easier for outsiders to seize control of their territories.

There are now protests in many parts of the country, mainly in the Amazon where rivers and roads have been blockaded, a bridge closed and many marches held. The protesters are from many different Indigenous groups, including the Achuar, Arabela, Asháninka, Awajún, Huambisa, Kichwa, Matsigenka, Shawi and Wampis.

The protesters, led by national Amazon Indian organisation AIDESEP, are refusing to go home until the government repeals a series of laws. In frustration at the government's response, which has included sending in the armed forces and the repeated suspension of discussion of the controversial laws, some Indigenous groups are threatening to 'radicalise' their protests.

On the Napo River, in northern Peru, boats belonging to Anglo-French oil company Perenco have broken through a blockade with the aid of navy gunboats. Local people are scared and intimidated, and have condemned the militarization of the region.

AIDESEP is now heading a committee called, 'The Committee for the Fight for Life and National Sovereignty', made up of a number of different social organisations. A national demonstration has been announced for 11 June.