Amazon Indian nomad beaten up by loggers
September 21, 2011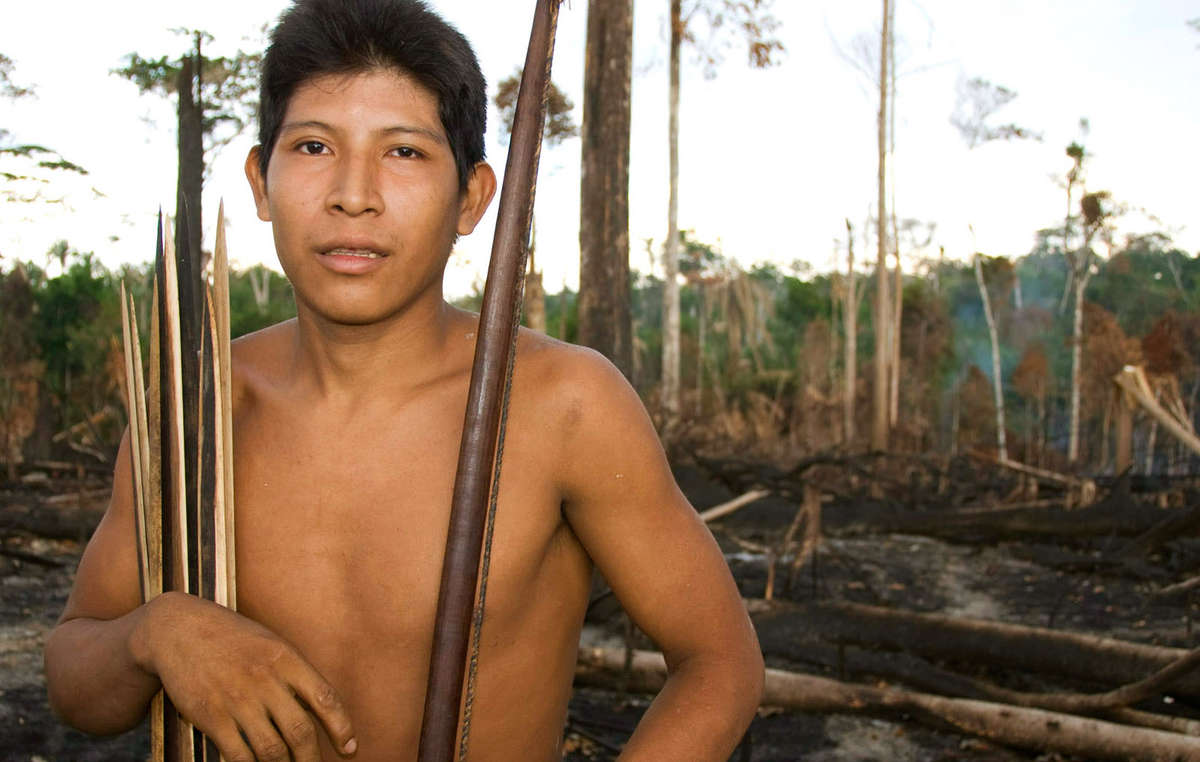 Awá man. The Awá are being threatened and attacked by loggers who have invaded their land © Fiona Watson/Survival
This page was created in 2011 and may contain language which is now outdated.
A man of the Awá tribe, one of the last nomadic hunter-gatherer tribes remaining in Brazil, has been brutally attacked by loggers who have invaded the Awá's land.
The man was hunting in the forest when loggers reportedly tied him up, blind-folded him, beat him up and tried to decapitate him. They then fired shots at the man's wife as she ran for help, but she was not injured.
The Awá have suffered a series of threats from loggers in recent weeks, and have been warned that they will be killed if they go into their forest.
The house of the local team of the NGO CIMI- the Indigenous Missionary Council- has been ransacked as part of the attacks.
The violence follows a government operation to close down sawmills which illegally source their timber on Awá land, during which two loggers were arrested.
The Awá Indians live in officially recognized Indigenous territories, but their lives are at risk as loggers are illegally cutting down their forest at a very fast pace.
Settlers and cattle ranchers have also illegally moved in to Awá land, further destroying the forest.
More than 30% of one of the Awá's territories has already been deforested.
The Awá are finding it increasingly difficult to find game in the forest, when they go hunting.
Pirei Ma'a Awá told Survival, 'We are all going to go hungry, the children will be hungry, my daughter will be hungry, and I'll be hungry too. There'll be nothing in the forest… the loggers come here with their trucks and they take the trees away.'
Survival has written to the Brazilian authorities, highlighting the danger of the attacks and reiterating the urgent need to remove the invaders and protect the tribe's land, without which they will not survive.