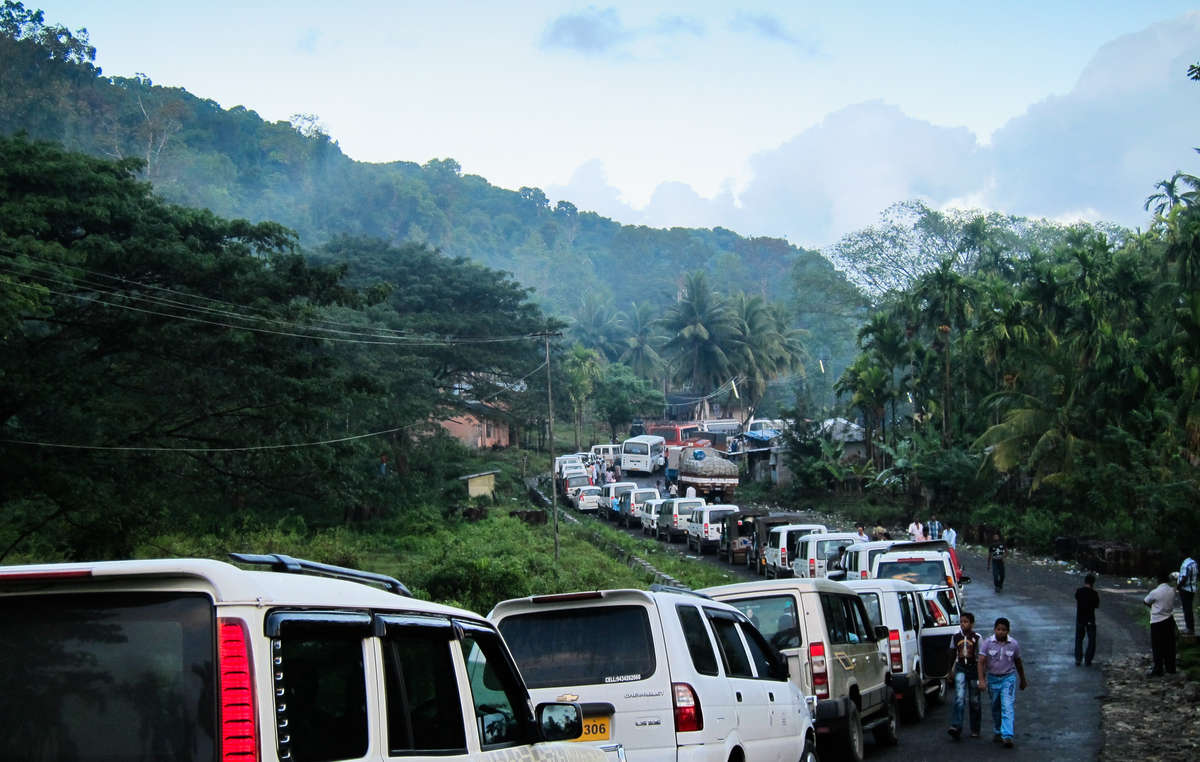 Vehicles queue to enter the Jarawa reserve along the Andaman Trunk Road © G Chamberlain/ Survival
This page was created in 2012 and may contain language which is now outdated.
The Andaman authorities were alerted to the existence of human safaris two years ago by Survival International – but the problem has continued.
On January 11, 2010, Survival wrote to the Lieutenant Governor of the Islands, warning him that 'a number of tour operators are promoting tours which include sightings of, or encounters with, the Jarawa tribe .'
Survival received no response to the letter or subsequent appeals, even after launching a boycott of the Andaman Trunk Road with local organization Search.
In July 2011, Survival wrote again as a matter of 'great urgency', in response to 'severe international concern about the Jarawa's predicament and the threat that tourists pose', but still the problem continued.
Four months ago, a complaint was also lodged by social worker Arvind Rai Sharma, after he saw a tour company's promotional video of Jarawa women and children being 'humiliated in front of tourists'.
Speaking to Survival, he said, 'I personally handed in the letter to the Andaman authorities, and met the Director of Tribal Welfare. But they still did not take my complaint seriously, even though it was such a sensitive matter'.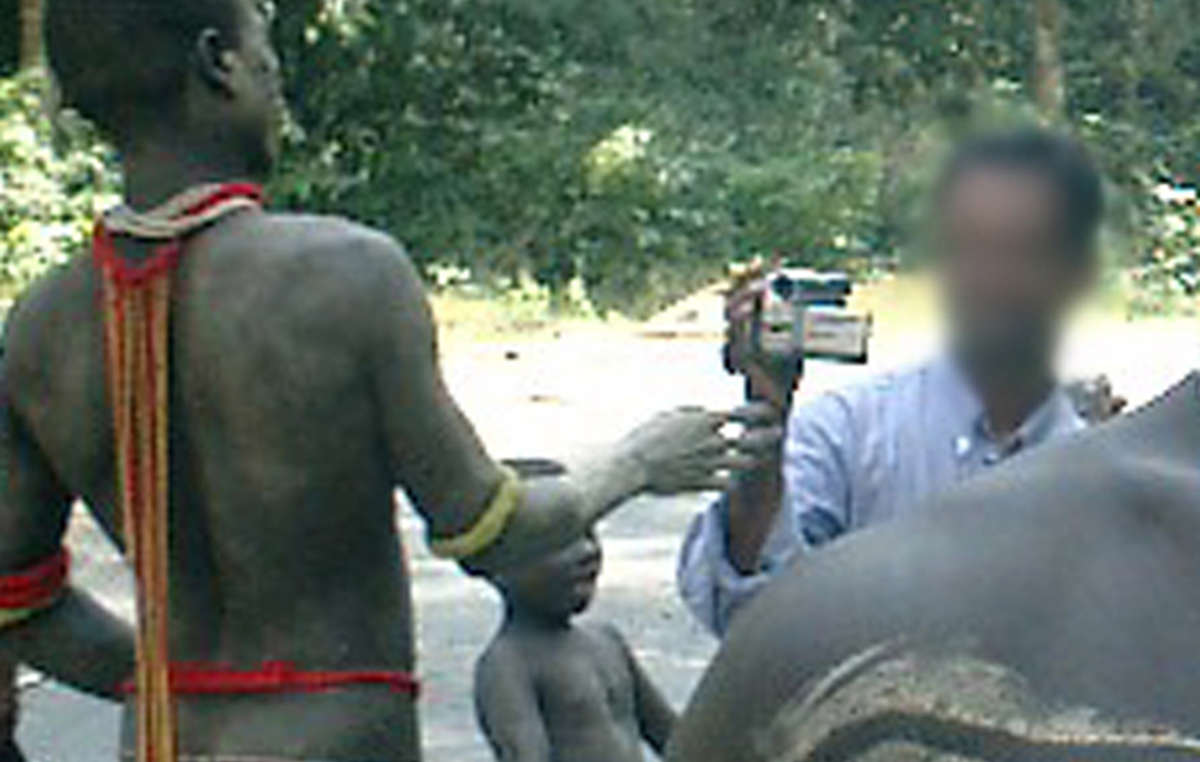 © Survival
Survival's Director Stephen Corry said today, 'It's extraordinary that the local government appears only now to realize the extent of these 'human safaris'. Survival first wrote to the administration in 2010 to highlight the issue. If they're serious about finally tackling this problem, they need to close the Andaman Trunk Road, ten years after the Supreme Court told them to. It's the only real solution.'
Read Survival's letters to the Andaman administration from 2010 (pdf, 294 KB) and 2011 (pdf, 229 KB)
Read Arvind Rai Sharma's letter to the Andaman administration (pdf, 5.3 MB)