Yanomami spokesman warns UN of mining threat
March 9, 2012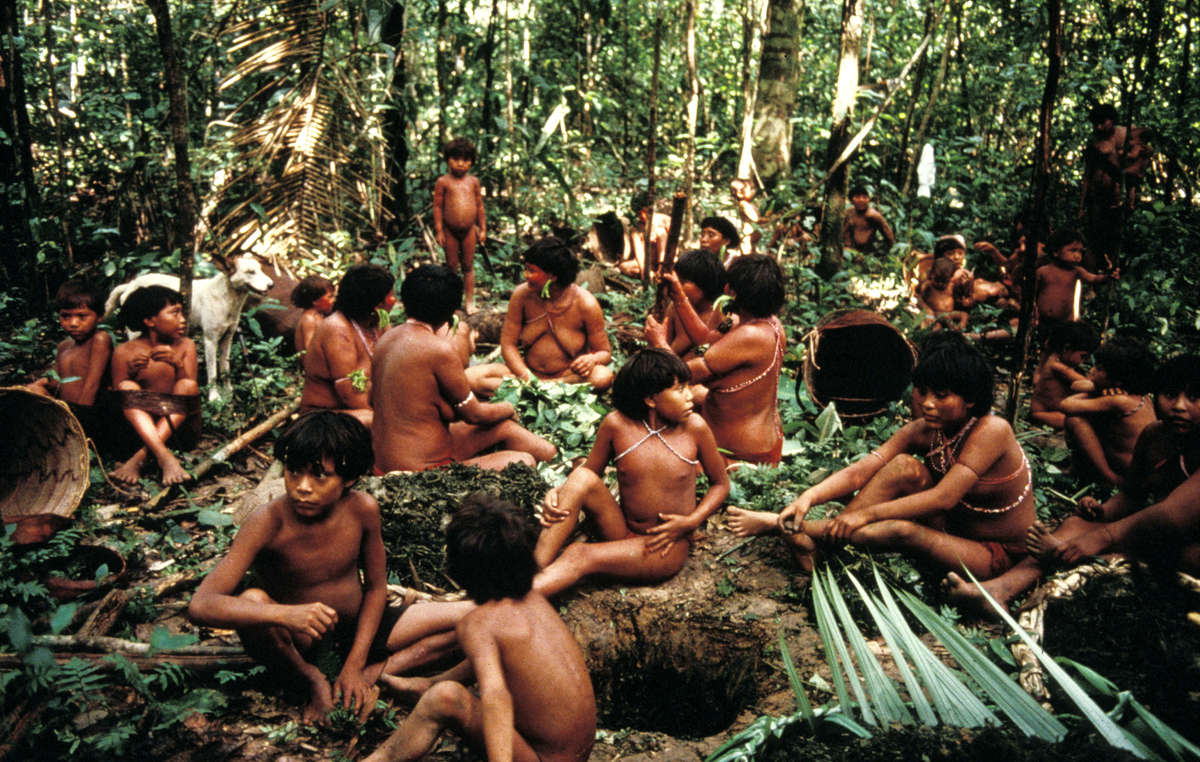 Yanomami Indians, Brazil © Fiona Watson/Survival
This page was created in 2012 and may contain language which is now outdated.
Yanomami shaman and spokesman Davi Kopenawa warned the UN in Geneva this week of the dangers illegal gold mining is bringing to his people.
Davi stated that thousands of illegal miners are currently working in the Yanomami territory, destroying the rainforest, polluting rivers and putting the Indians' lives at risk. The uncontacted Yanomami are particularly vulnerable.
The Yanomami are lobbying the Brazilian authorities to evict the miners. Despite the Indians holding protests and attending meetings, the authorities have taken no action.
Davi also spoke out against a controversial bill which, if passed, would allow large-scale mining in Indigenous territories. Interviewed in Switzerland, he warned that it 'will not bring any benefit to the Indians', rather would lead to 'land devastation, river pollution, and even more diseases'.
2012 marks the 20th anniversary of the creation of the Yanomami territory in Brazil, which was set up for the Indians' exclusive use.
It is the Brazilian authorities' responsibility to protect the land, and to evict the miners and prevent future invasions.
However, Davi said, 'The majority of politicians want to exploit the land, so they don't listen to the Indigenous people'.
Davi traveled to Geneva for its International Film Festival and Forum on Human Rights, where filmmaker Daniel Schweizer's documentary on Indigenous rights, 'Indiens en Sursis', was screened.
His visit was supported by various NGOs, including the World Organization Against Torture, Hutukara Yanomami Association, Instituto Socioambiental, doCip and Survival International.