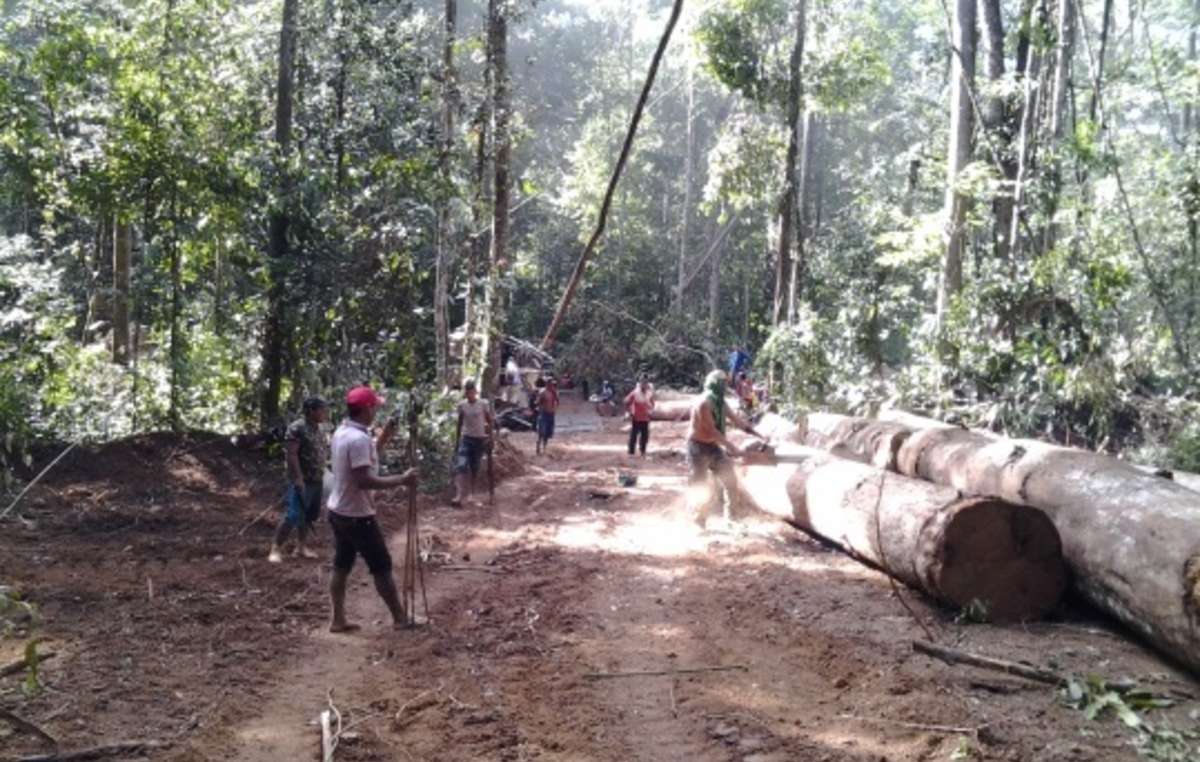 Ka'apor Indians have formed an indigenous 'army' to combat illegal logging in their forest © Associação KaaporTarupi/Conselho de Gestão Ka'apor/CIMI
This page was created in 2014 and may contain language which is now outdated.
Ka'apor Indians in the Amazon rainforest have formed an Indigenous "army" to combat illegal invasions of their land, following the government's failure to protect their territory.
The Ka'apor men track down and detain gangs of illegal loggers, set fire to their trucks, and confiscate their chainsaws.
Images of their latest expedition show the Ka'apor, armed with bows and arrows and wooden batons, detaining one group of loggers in their territory in the north-eastern Brazilian Amazon.
One Ka'apor spokesman said, "We have decided to take on the loggers because nobody else is helping us. We are doing what the authorities should be doing."
Illegal loggers have long subjected the Ka'apor to violent attacks, and are devastating the forest on which the tribe, and the neighbouring Awá Indians, depend for their survival.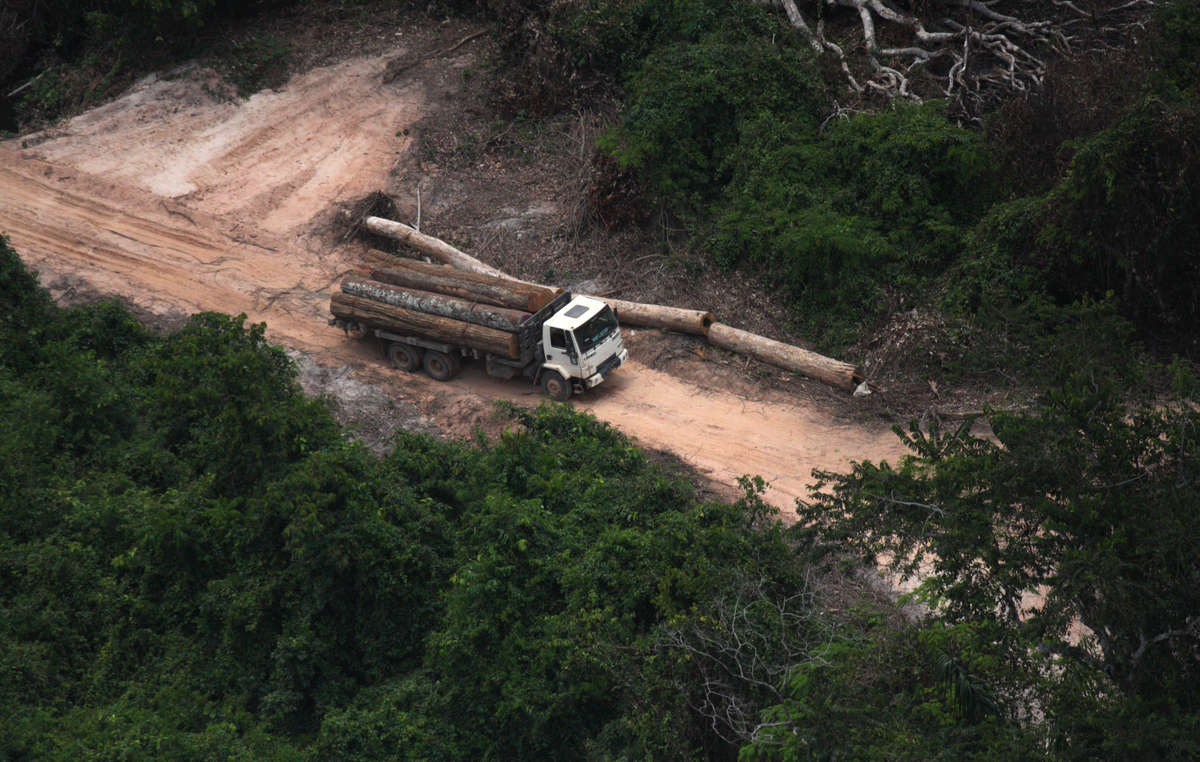 © Bruno Kelly/Greenpeace
Earlier this year, following Survival's 2-year global campaign, the Brazilian authorities launched "Operation Awá" which removed the illegal loggers operating on land of the Awá, Earth's most threatened tribe.
But the government has failed to take successful action on the Ka'apor's land, despite a series of desperate appeals by the Indians in recent years.
Survival is lobbying Brazil's Minister of Justice to uphold the Brazilian constitution and remove the loggers from the Ka'apor's forest, and to allocate the resources required for the protection of the Awá territory, to prevent the loggers from returning.