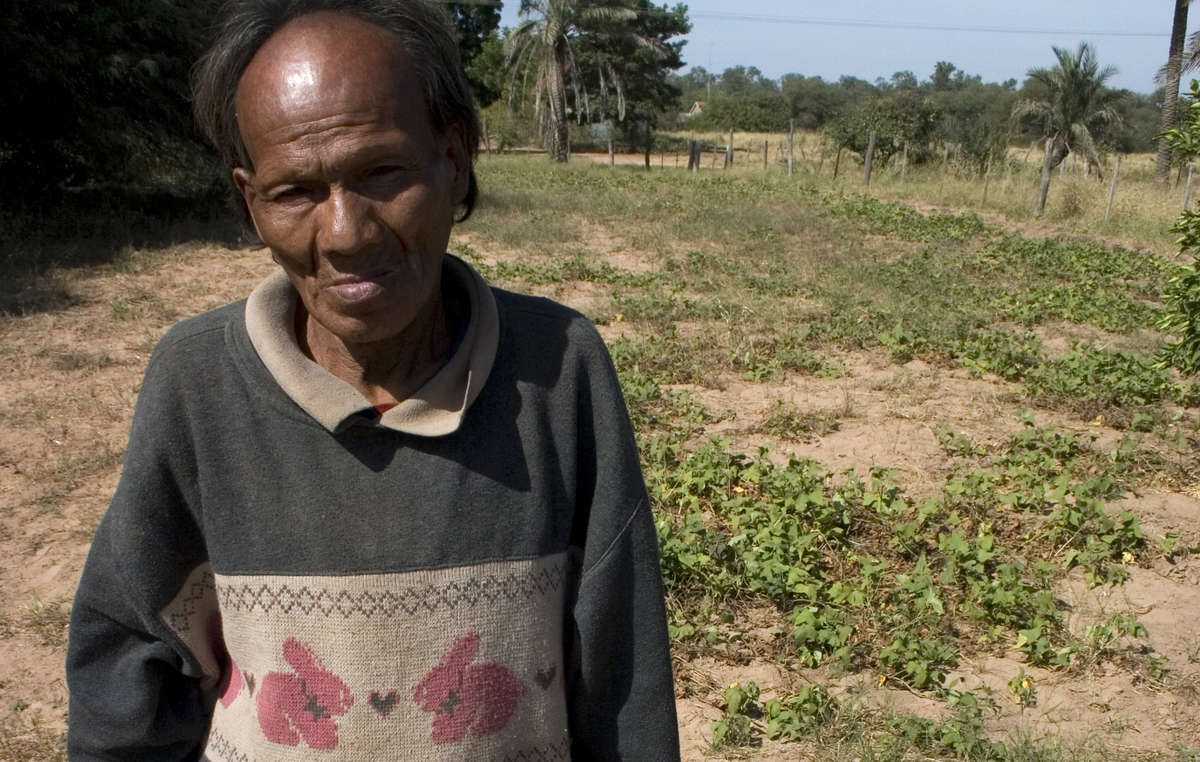 Parojnai Picanerai, an Ayoreo-Totobiegosode man, died from tuberculosis in 2008. Many other Ayoreo have died from preventable diseases contracted following first contact. © Survival
This page was last updated on August 15, 2018 and may contain language which is now outdated.
Indigenous peoples in Paraguay are in a state of emergency according to the United Nations' Special Rapporteur for Indigenous peoples.
A new U.N. report found "persistent racism," "discrimination" and a total failure by the Paraguayan state to uphold Indigenous peoples' land rights.
The report highlights "massive deforestation" of land belonging to uncontacted Ayoreo Indians and warns that the government's failure to return the land to its rightful owners places the Ayoreo's lives in great danger.
Rampant destruction by cattle firms Yaguareté Porã SA and Spanish-owned "Carlos Casado SA": has already destroyed much of the Ayoreo's forest, which has the highest deforestation rate in the world.*
Uncontacted tribes are the most vulnerable peoples on the planet. For the last remaining uncontacted Ayoreo, the forest is their only hope for survival.
The U.N. has called on the companies to halt all work on the Ayoreo's land until the tribe's 20-year land claim has been resolved.
The Paraguayan State has expressed its "firm duty to find a quick and sustainable solution" to the Indigenous land crisis. However, a preliminary forecast for Paraguay's Indian Affairs Department shows budget cuts of up to 40%.
Survival International, the global movement for tribal peoples' rights, said today, "The uncontacted Ayoreo are staring extinction in the face. This won't change until Paraguay upholds its own laws and returns the land to its rightful Indigenous owners. Of course, it's not just the Ayoreo's survival at stake – destroying the Chaco forest affects the whole of humanity. With human diversity comes biological diversity, and Paraguay is annihilating both."
Read the United Nations' report.
*This is based on a study conducted by M.C Hansen et al (2013), titled, 'High-Resolution Global Maps of 21st-Century Forest Cover Change'. The study analysed satellite data from 2000 to 2012 and demonstrates that Paraguay had the highest net loss/area for that time period.