Arrested Penan: 'Water from the dam will flood our lands'
September 23, 2009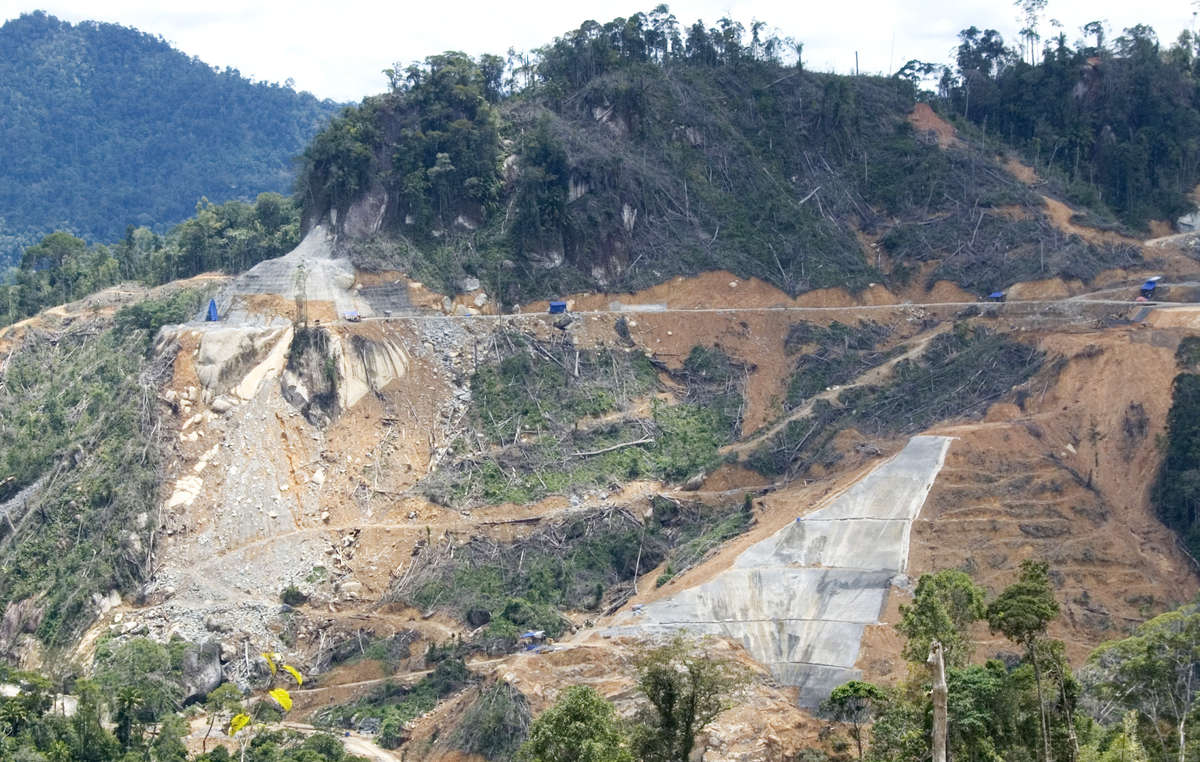 Construction of the Murum dam on the Penan's land is well underway © Survival
This page was created in 2009 and may contain language which is now outdated.
The Penan who were arrested last week outside government offices in the Malaysian part of Borneo have released a statement made on the eve of their arrest about their fears that a hydroelectric dam will destroy their lives.
Six members of the Penan tribe were arrested along with nine other Indigenous people and activists as they tried to hand in a letter voicing their concerns to the Chief Minister of Sarawak.
The Penan say in their statement:
'We have not come to Kuching city for pleasure but full of concern, anxiety and tears. We bring the deep pain in the hearts of all the people of the Penan villages on the Peleiran river because of the heavy concerns with how our lives have been since the start of the construction of the Murum dam project.
'If this Murum dam continues, the water from the dam will flood our traditional lands including our villages, properties, gardens, paddy fields and farmlands, fruit trees, graves etc. The forest areas and resources that support our lives will be destroyed. We will be forced to move to an area that we do not know and is not compatible with our life conditions.'
Murum is the first in a series of twelve new hydroelectric dams planned for Sarawak. It is being constructed by the Chinese state-owned China Three Gorges Project Corporation.
The fifteen Indigenous people and activists have been charged with 'illegal assembly' and are due to appear in court in 29 September.
Survival has written to the Malaysian government demanding that all charges against them are dropped. It is also urging the government to stop dam construction, logging and oil palm plantations on the Penan's land without their consent.