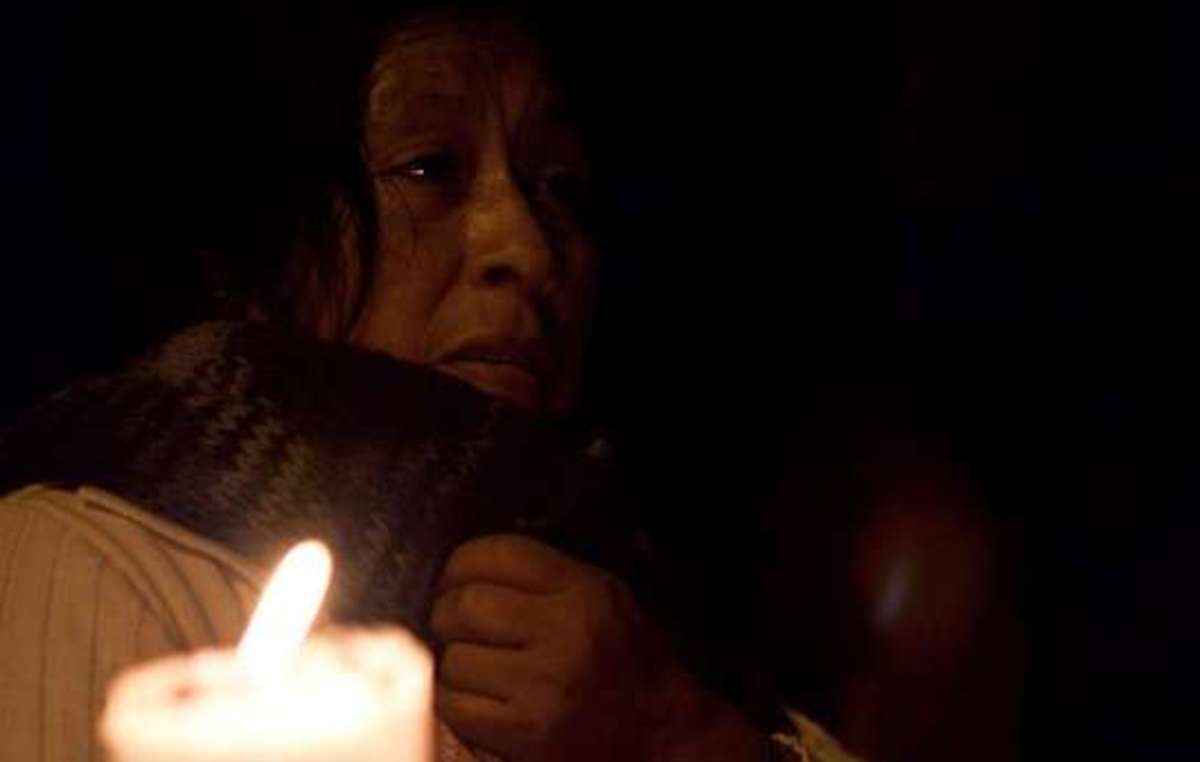 An Awá woman at a vigil for the twelve Awá massacred on 26 August 2009. © ONIC
This page was created in 2011 and may contain language which is now outdated.
A sixteen-year-old Awá boy has been killed by left-wing guerrillas in the south-west Colombian town of Barbacoas.
The death of Humberto Pai Taicus is the latest in a long line of attacks against the Indigenous Awá people.
In 2009 alone, more than 33 of the Indians were brutally massacred by left-wing rebel groups, who have taken over much of the land inhabited by Colombia's Indigenous peoples.
Last month, another Awá youth was killed after stepping on a landmine laid by the guerrillas. His companion was severely injured.
According to recent reports by both the United Nations and national Indigenous organization ONIC, the tribe is one of more than 30 at risk of extinction in Colombia.
On Tuesday, local Indigenous organization, UNIPA, reported violent clashes between the Colombian army and the main rebel group, FARC, just 100 metres from a school in an Awá reserve close to Barbacoas.
In a statement, UNIPA said, 'While we struggle for survival… the blood of our Awá brothers continues to spill, drop by drop. The growing military presence on our land creates anxiety, fear, death and displacement. These armed players have dressed us up and made us their human shields.'
Survival is calling for the Colombian government to enter into negotiations with all relevant parties to ensure that the Awá and other tribes can return safely to their ancestral lands.