Venezuela: Yukpa Indian leader murdered
March 6, 2013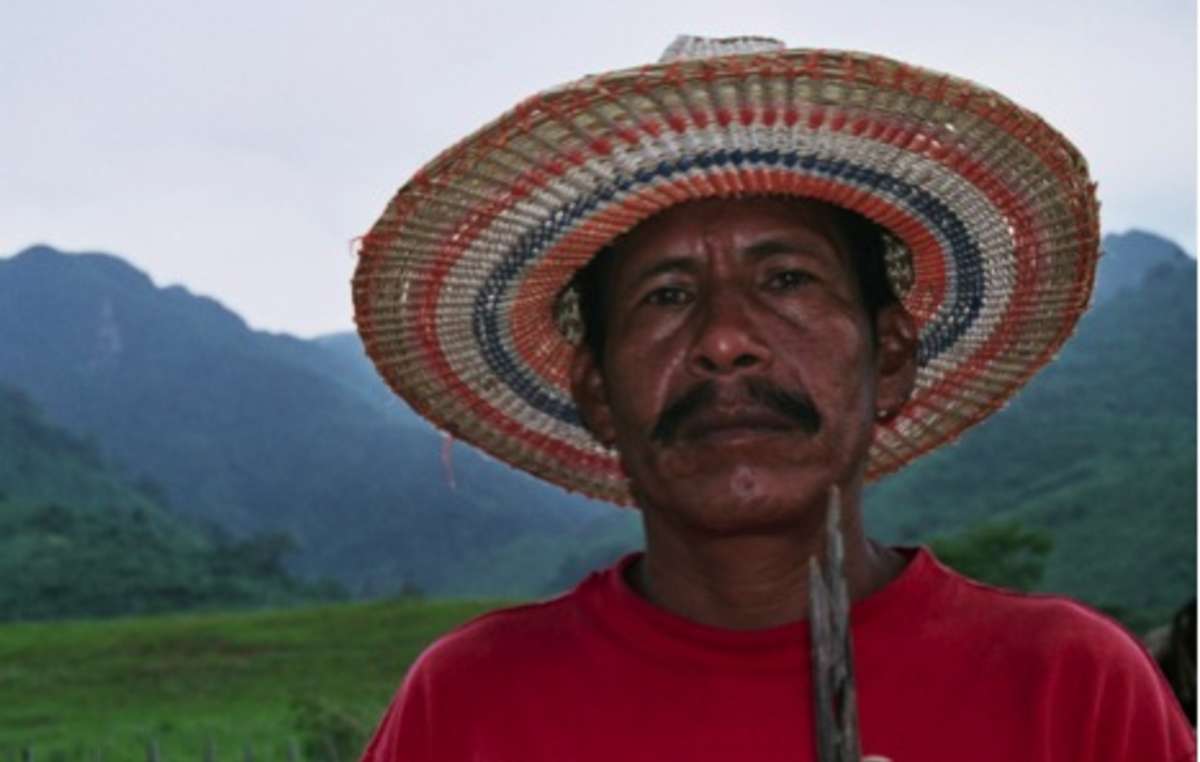 Yukpa leader Sabino Romero was murdered following his campaign for his people's land rights © Homo et Natura
This page was created in 2013 and may contain language which is now outdated.
Sabino Romero, a prominent Yukpa leader and activist was murdered on 3 March in the Sierra de Perijá, the mountainous region of west Venezuela on the border with Colombia.
Venezuela's State Prosecutors' office (Fiscalía General) has opened an investigation into the killing. According to them, Sabino was travelling in a vehicle on a road down from the mountains when two men on a motorbike approached the car and fired shots point blank into it. Lucía his wife, who was travelling with him, was injured.
Sabino was one of the most outspoken Yukpa leaders, and had campaigned courageously for Yukpa land rights for many years.
He was constantly threatened by gunmen acting for ranchers who occupy Yukpa land and who oppose the single Yukpa territory he advocated.
In 2009, the authorities jailed Sabino and another Yukpa leader, Alexander Fernandez, in a military prison for one and half years, falsely accusing them of murder and other crimes.
They were eventually released in June 2011 because prosecutors failed to provide any evidence to back the allegations.
Despite numerous requests from the Yukpa and the increasing number of violent conflicts fomented by the ranchers, the authorities have failed to provide any protection for prominent Yukpa spokespeople like Sabino.
Sabino's daughter Zenaida visited Europe last December, at the invitation of the NGO LAMMP to meet with UN officials and European governments.
During a meeting with a British parliamentarian she said 'We don't need the exploitation of mining companies in our territory… We have have been carrying on this fight for years, principally for our ancestral land. We want a free territory, the land of our mother earth.'
According to Venezuelan human rights organization Provea, several Yukpa have been murdered in the last five years, but not one case has been properly investigated by the authorities. Sabino's father José Manuel was murdered in 2009 allegedly by a rancher occupying Yukpa land.
Despite former President Chavez's public promises in 2009 that his government would recognize Indigenous land rights in the Sierra de Perijá, it has done nothing to resolve the land conflict.
Survival has lobbied the Venezuelan government to act urgently to resolve the conflicts in the Sierra de Perijá and recognize Yukpa land rights.
Lusbi Portillo of local NGO Homo et Natura who has long supported the Yukpa, and opposes coal mining in Indigenous territories in the Sierra de Perijá, is also the target of death threats.