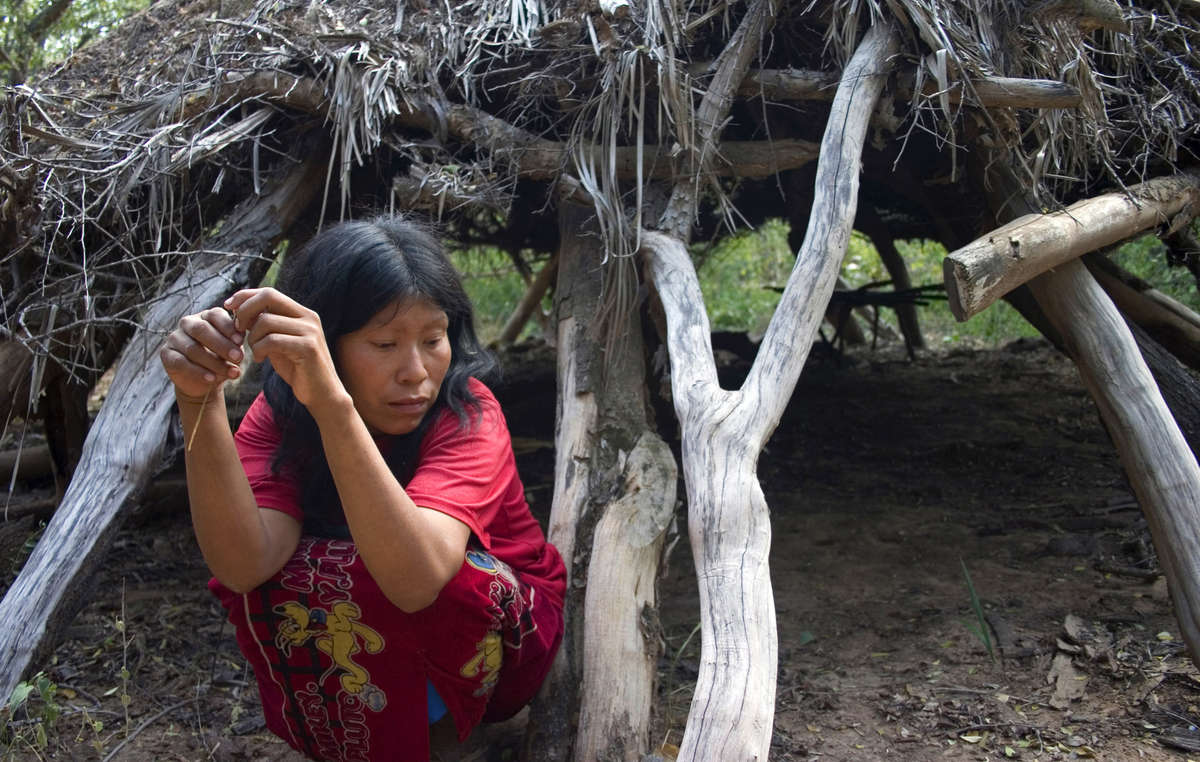 Guiejna, an Ayoreo woman forced to flee her house as bulldozers started clearing her forest home. © Survival International, 2007
This page was created in 2013 and may contain language which is now outdated.
Shareholders in Spanish construction giant Grupo San José have been urged to withdraw from the company after satellite images revealed the involvement of its subsidiary in the destruction of land inhabited by uncontacted Indians.
Grupo San José shareholders include Spanish investment bank Invercaixa and Banco Caja Castilla la Mancha*. Its subsidiary company, Carlos Casado S.A., owns a large expanse of the Chaco forest in Paraguay which is inhabited by uncontacted Ayoreo Indians.
Carlos Casado S.A., whose President is Spanish tycoon (and Grupo San José founder) Jacinto Rey González, has denied any illegal activities, despite satellite images proving it has begun work in the heart of the Ayoreo's land.
Last year, government authorities caught the company red-handed as it was clearing the forest and constructing roads and reservoirs without the required environmental license.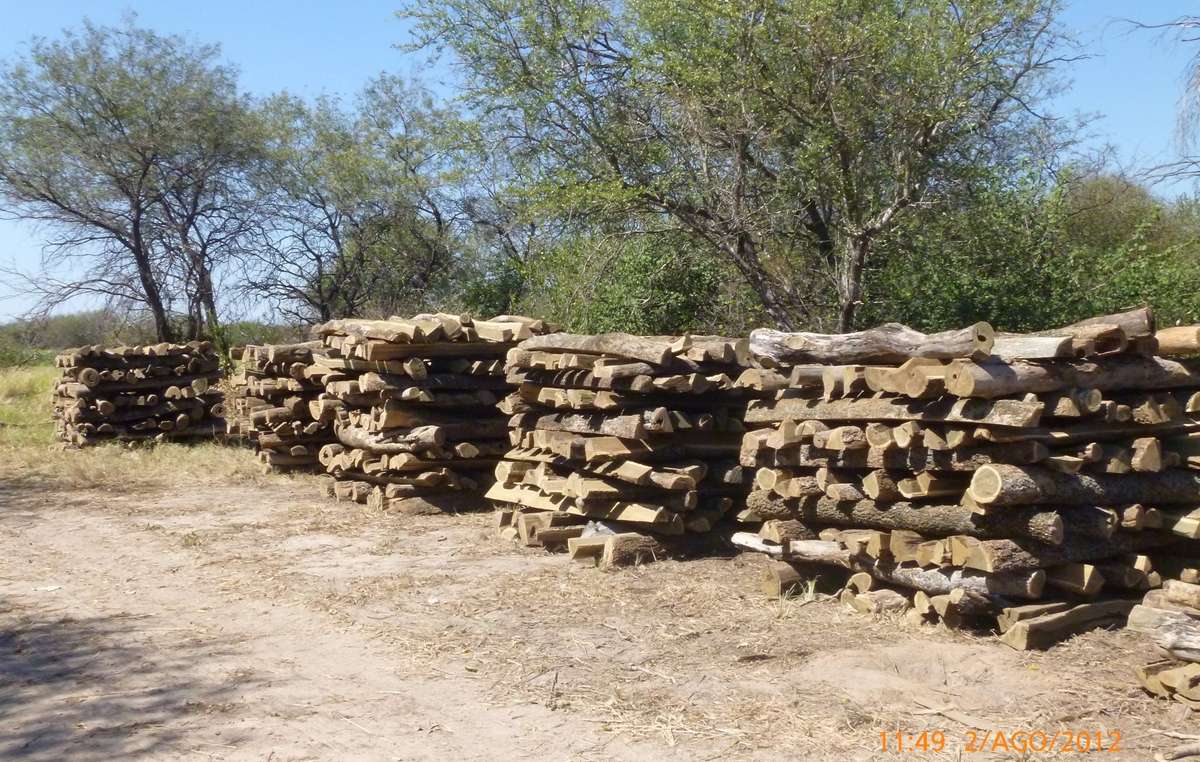 © Survival
Many Ayoreo have already been contacted and have been claiming title to the land owned by Carlos Casado S.A. for more than twenty years. Their uncontacted relatives who remain in the forest are extremely vulnerable to diseases brought in by outsiders, and unwanted contact could be deadly. The uncontacted Ayoreo are being forced to flee as their forest is being rapidly bulldozed to make way for cattle.
An Ayoreo told Survival, 'Please do not touch the forest, because it gives us life. Please stop the bulldozers.'
In 2009, Survival International successfully lobbied shareholders such as the Church of England and the Rowntree Trust to disinvest from mining giant Vedanta Resources, because of the company's intention to mine the sacred mountain of the Dongria Kondh tribe.
Stephen Corry, Director of Survival International, said today, 'Multinational companies have destroyed tribal peoples with near complete impunity for centuries, flouting national and international law in their pursuit of profit at any human cost. But the Vedanta case proves that shareholders don't turn a blind eye when they find out their money is bankrolling human rights abuses – Grupo San José should take note and stop the destruction of the uncontacted Ayoreo immediately.'
Note to editors:
*Invercaixa and Banco Caja Castilla la Mancha were listed as shareholders in 2012. Survival has asked the companies to confirm that they are still shareholders, but they have not done so.
– Download Survival's letter to Grupo San José's shareholders (pdf, 352 kb)