Awá's plight reaches top human rights watchdog
May 7, 2013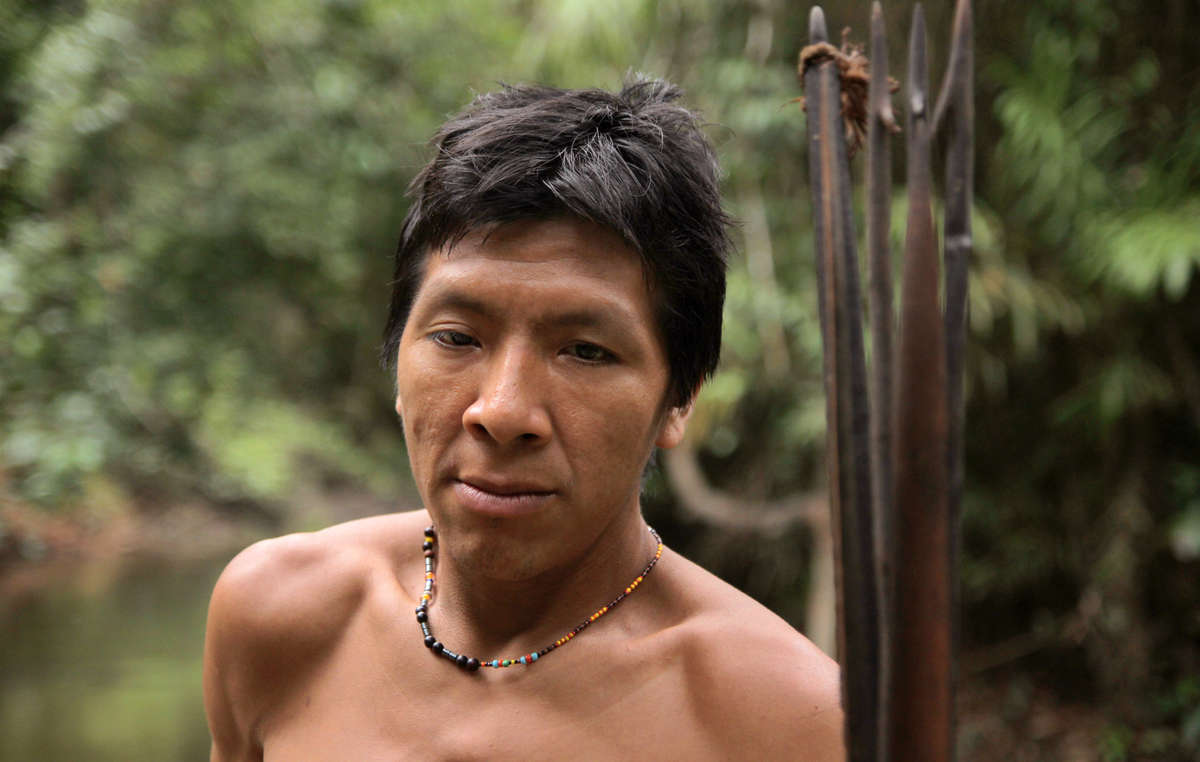 The Americas' leading human rights body has been called upon to save the Awá, Earth's most threatened tribe, from illegal invaders on their land. © Survival International
This page was created in 2013 and may contain language which is now outdated.
The Inter-American Commission on Human Rights (IACHR), the Americas' leading human rights body, has received an urgent petition from Survival International and Brazilian Indigenous rights organization CIMI to save Earth's most threatened tribe.
The official submission calls on the IACHR to hold Brazil's government to account for failing to remove hundreds of illegal invaders from the Awá's land.
It says, 'The Awá will not survive without their lands, which the State of Brazil has failed to take timely and effective measures to protect against the loggers, ranchers and settlers who continue to encroach upon them.'
The Awá are one of the last nomadic hunter-gatherer tribes in Brazil and live in a rapidly disappearing island of rainforest – over 30% of one of the Awá's territories has already been cut down, and loggers are closing in on their communities.
The 450-strong tribe depends on the forest for survival. But the Awá report that hunting has become increasingly difficult as the game is disappearing, and they fear attacks by the armed loggers.
© Fiona Watson/Survival
Concern for the approximately 100 uncontacted Awá has also been growing. The uncontacted Awá are constantly on the run from the illegal invaders and face extinction if their forest disappears.
Tatu, an Awá man, told Survival, 'There are uncontacted Indians nearby. My brother saw their abandoned huts. Might the loggers kill the uncontacted Indians? Let the uncontacted Indians stay there!'
More than 50,000 letters have been sent to Brazil's Justice Minister since Survival launched its campaign to save the Awá one year ago. The government has since announced the Awá are a priority, but has taken little action.
Survival International's Director Stephen Corry said today, 'Brazil's government must show that it really can protect its most vulnerable citizens, the Awá, from the crooks who are destroying the rainforest. If South America's largest nation, one of the world's fastest growing economies, hasn't the strength to do this, then all minorities there should be worried. The Awá are threatened with extinction, the time for action is now.'
Notes to editors:
- Survival last submitted a petition to the IACHR in the 1980s to support its landmark campaign for Brazil's Yanomami, who were facing an invasion of illegal goldminers on their land. The campaign successfully resulted in the demarcation and protection of the Yanomami's territory.
- Download a summary of the main points of the submission to the Inter-American Commission on Human Rights (PDF, 47kb)
- The IACHR is an autonomous organ of the Organization of American States (OAS). Its stated function is to promote the observance and protection of human rights in the Americas.