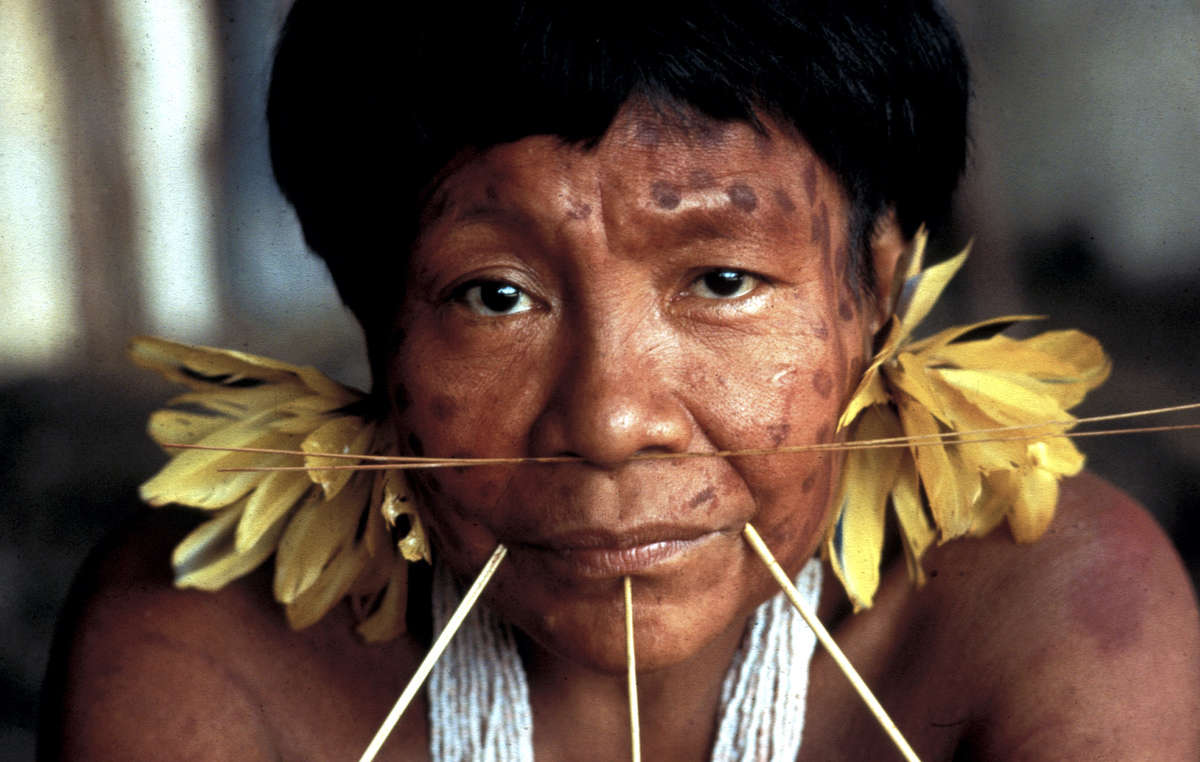 Yanomami woman. Mining is bringing devastation to the land of the Yanomami, Ye'kuana and Sanema Indians. © Victor Englebert/Survival
This page was last updated on August 15, 2018 and may contain language which is now outdated.
A delegation of Ye'kuana and Sanema Indians traveled to Venezuela's capital, Caracas, to express their fears about the devastating effects mining is having on their land.
Gold miners have been invading the Indians' territories in the rainforests of southern Venezuela for many years, polluting the waterways and destroying the forest.
The Ye'kuana organization Kuyjani stated, 'Land is fundamental for the Ye'kuana and Sanema people; it's on our land that our culture is born, [where we practise] our own education… our land guarantees our food security, and that of our children and future generations.'
The Indians are calling for 'the complete and immediate prevention of gold mining, diamond mining, and the mining of any mineral in the Caura River Basin, which is a sanctuary of biodiversity for the Ye'kuana and Sanema Indigenous peoples, and for the Venezuelan Nation as a whole'. They are demanding that the government recognize their collective land titles, as guaranteed by the constitution.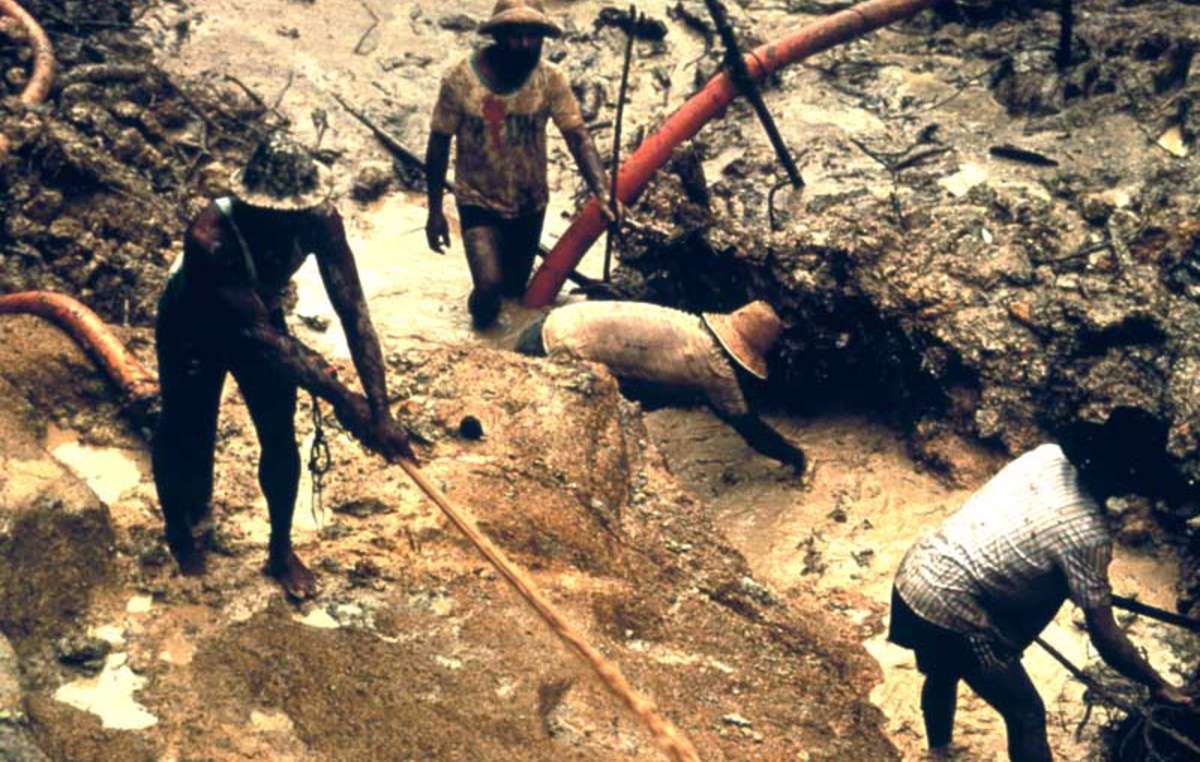 Illegal miners are polluting the Indians' rivers and destroying the forest. © Colin Jones/Survival
In March COIAM, a network of Indigenous organizations, raised grave concerns about government plans to allow CITIC, a Chinese mining company, to explore for minerals in the 'Orinoco Mining Arc' in Amazonas and Bolivar states.
CITIC plans to build five mining camps in areas inhabited by Indigenous peoples, including in Ocamo which lies in the heart of the Yanomami Indigenous territory.
COIAM's statement expresses the Indians' 'profound concern' and 'rejection' of the mining project which it says will bring destructive environmental and social impacts and is 'contrary to their concept of life and mother nature which are primordial for sustaining them collectively'. It calls on the government to urgently review the mining project and its Indigenous policies.
COIAM says there has been no prior and informed consultation with Indigenous peoples, which violates the Venezuelan constitution and international law on tribal peoples.