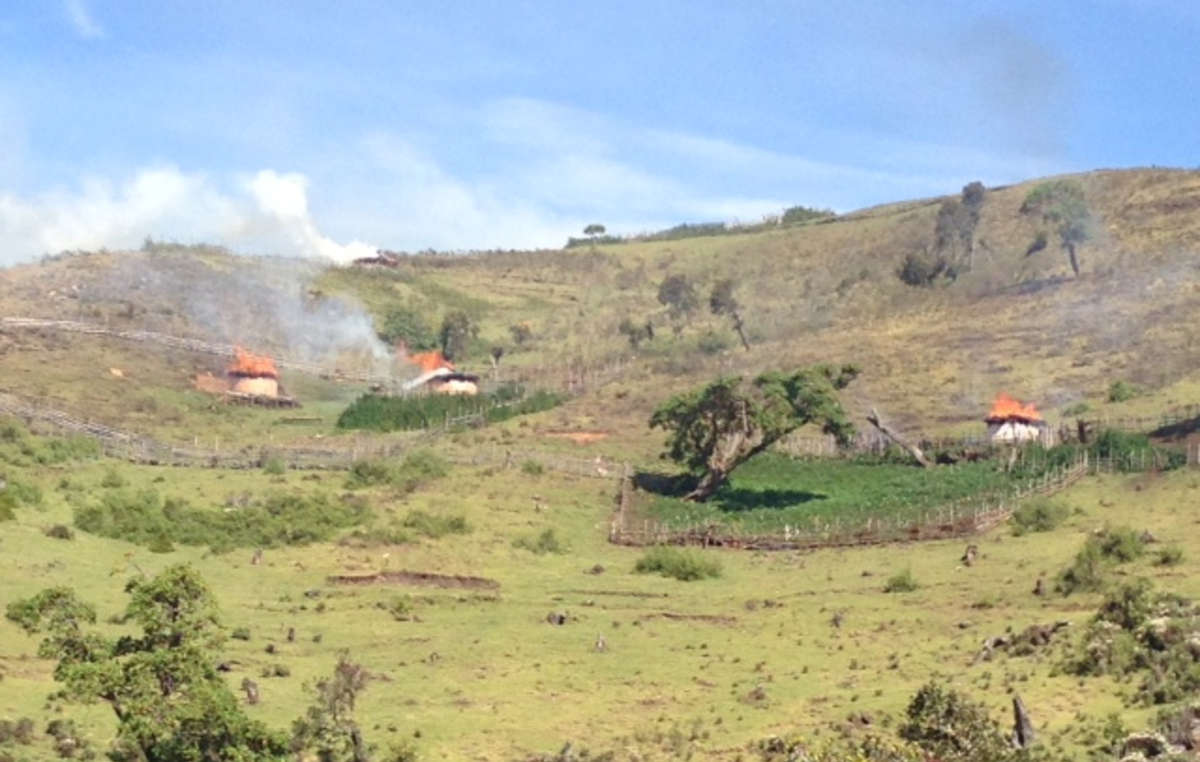 Homes of the Sengwer tribe in Kenya's Cherangany Hills torched by forest guards, January 2014. © Justin Kenrick/FPP
This page was last updated on May 28, 2019 and may contain language which is now outdated.
A Kenyan government campaign against one of the few hunter-gatherer tribes left in east Africa has escalated, as evictions spread throughout their ancestral home.
The Sengwer have cared for the Cherangany Hills of western Kenya for centuries, but the government is forcing them from their homes in the name of safeguarding urban water supplies and protecting the forest.
As it became clear that the government plans to evict the Sengwer from not just part but all of their ancestral land, one Sengwer man described the situation as 'a disaster. The Kenyan government is forcing us into extinction.'
In the Embobut forest in the Cherangany Hills, as many as a thousand homes have already been torched, together with blankets, food stores, cooking utensils and school materials.
Evictions are now planned for the rest of the Cherangany Hills. This means that the tens of thousands of Sengwer who are Indigenous to the hills will be expelled from their homes.
The government is violating international human rights agreements, and the country's own constitution and court rulings. A High Court judge ordered last week that anyone defying court rulings against the evictions should be arrested, but the police then moved in to assist the Kenyan Forest Service with the evictions.
The Kenyan Forest Service is a forest guard unit funded by the World Bank and the Finnish Government, and had been torching Sengwer homes for ten days.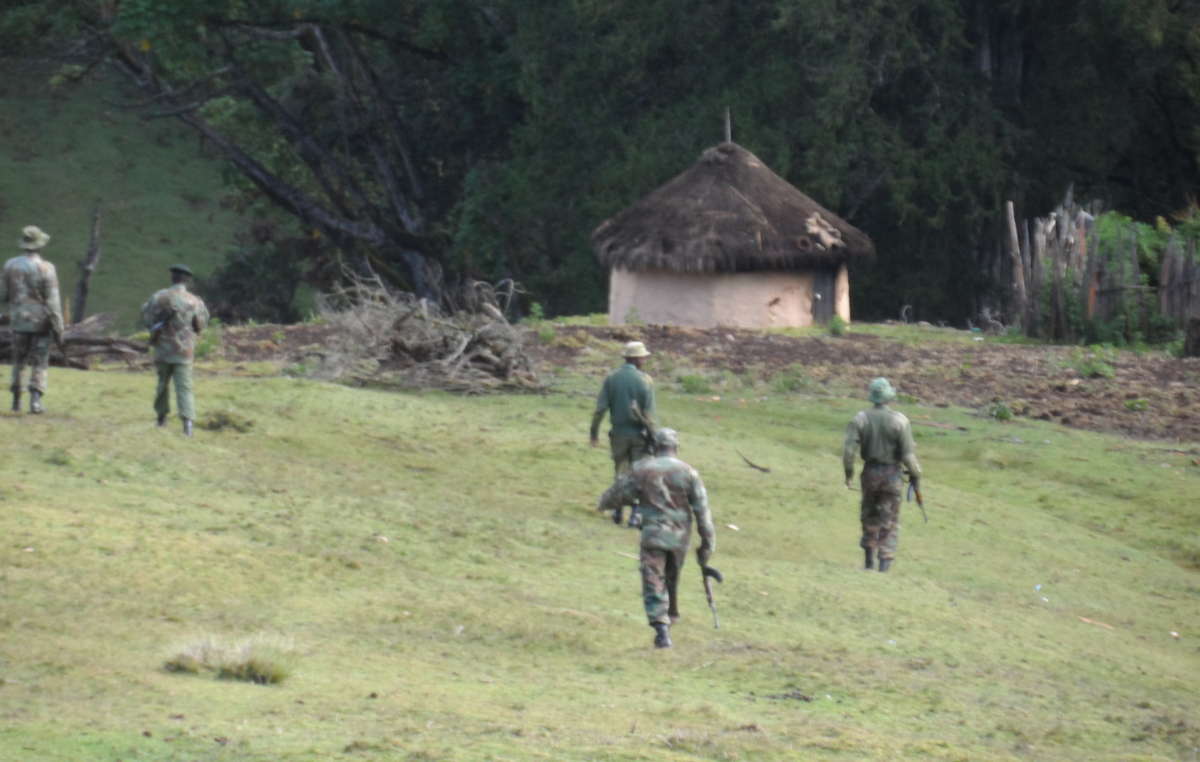 Forest guards arrive in Kenya's Embobut Forest in preparation for the evictions, January 2014. © Yator Kiptum
To justify its behavior, the government has described the Sengwer as 'squatters' who have accepted money to relocate.
In fact, very few Sengwer were offered compensation, and even these did not agree to leave.
Furthermore, as Sengwer spokesman Yator Kiptum emphasizes, Embobut is the communal land of the Sengwer, as the government itself has recognized in the past. 'Sengwer are neither squatters nor internally displaced persons, but an Indigenous community living within their ancestral lands and territories, and Embobut forest is part of it.'
The Sengwer are calling for their case to be handled lawfully by the Kenyan National Land Commission and, together with the Forest Peoples Programme continue their international appeal.