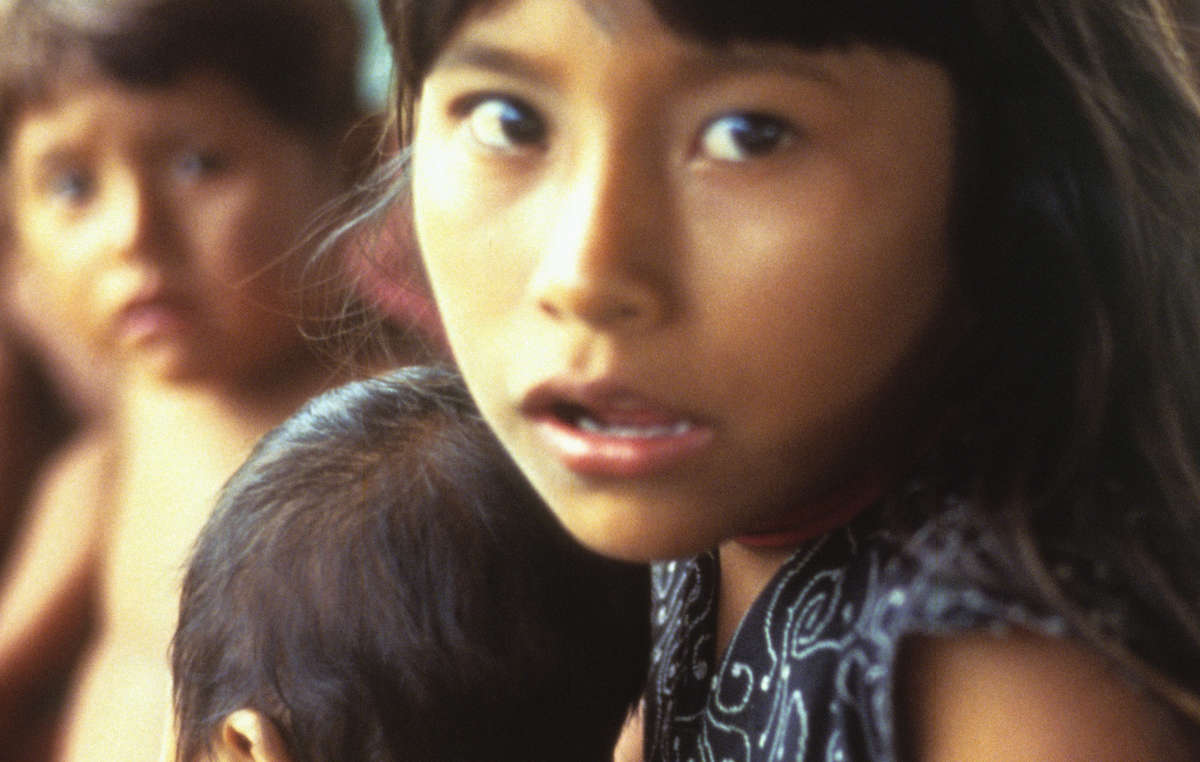 © Fiona Watson/Survival
Experts have revealed that an HIV "epidemic" is decimating the Warao tribe in Venezuela.
The news is a shocking illustration of the devastating consequences of loss of land and autonomy on tribal peoples, which are revealed in Survival's new report, 'Progress can kill'.
HIV was unknown to the Warao until relatively recently – the first cases were registered in 2007. A particularly aggressive strain of the virus is now present in dozens of Warao communities, and is spreading fast.
One study of eight communities found that 10% of the Warao had contracted the virus. This rate is 20 times that of national Venezuelan society, and double that of Sub-Saharan Africa.
Rates among Warao babies are also alarmingly high.
"It is killing us, one by one," a Warao man said.
Experts say HIV was brought to the tribe by illegal miners. In addition, many Warao have migrated to nearby towns to look for work after the pollution of their rivers by oil companies, and have been infected by non-Indians.
Mining and oil exploration are rife in Venezuela and threaten the survival of several tribes, who have been protesting in recent years.
The Warao also suffer high rates of hepatitis, tuberculosis and other health problems. They have limited access to health care despite repeated demands to government.
The Warao live in the Orinoco Delta region of eastern Venezuela. Many live in thatched houses built on stilts, and they have a close connection to the rivers, on which they rely for drinking water, food and transport.
Survival is calling for the United Nations to enforce better protection of tribal land rights and to call on the Venezuelan authorities, and governments worldwide, to uphold their commitments to their indigenous peoples.