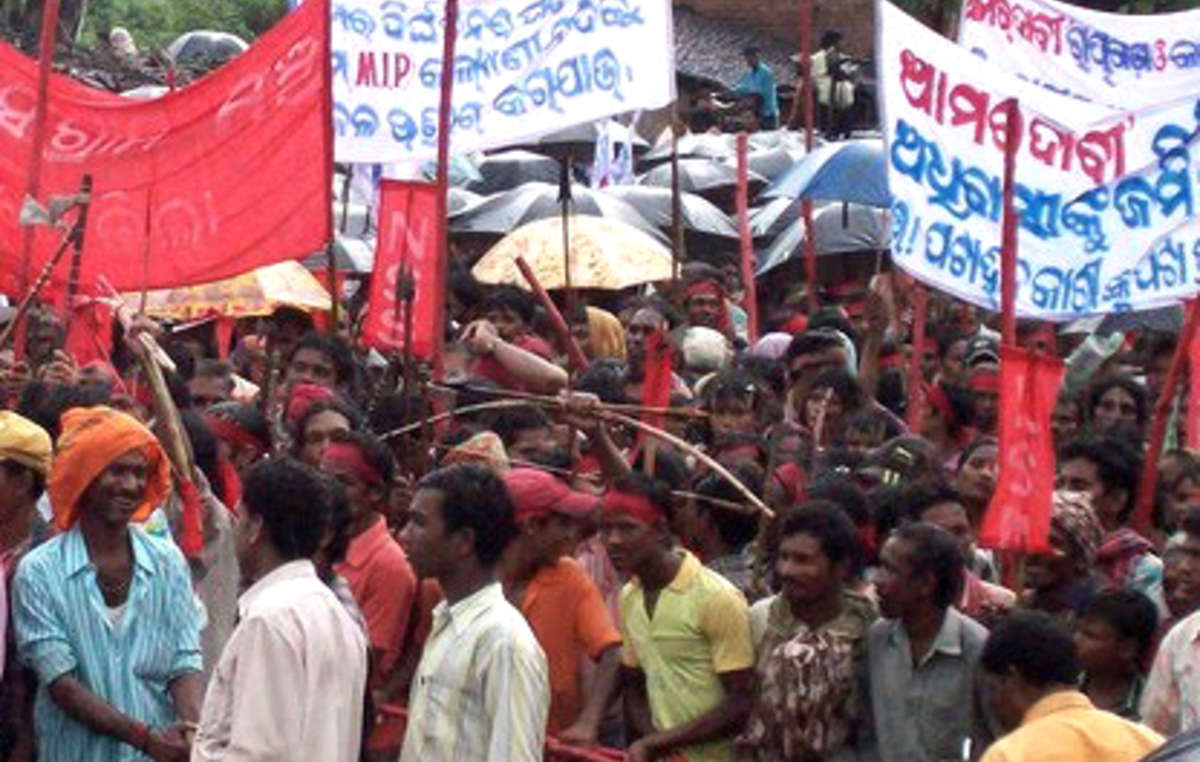 3,000 marched against Vedanta at yesterday's rally. © Satyabady Naik
This page was created in 2009 and may contain language which is now outdated.
Thousands of people rallied yesterday against billionaire Anil Agarwal's mining company, Vedanta Resources, which wants to mine a sacred mountain in India for aluminium ore. The event marked the end of a week-long march around the villages of the Niyamgiri mountains in Orissa.
The demonstration brought the town of Muniguda to a virtual standstill, shutting down the main road for several hours.
The crowd of over 3,000 protestors – comprising members of the Dongria Kondh tribe and other local communities – had a unified message for Vedanta: leave our forests, streams and sacred mountain alone.
One of the organizers of the rally, Balachandra Sarangi, said, 'The Mahayudh [great war] against Vedanta has started- the people have united against Vedanta to oust it and never to allow mining of Niyamgiri.'
Resistance to Vedanta's project in Orissa continues to grow. Yesterday's rally is the latest in a string of demonstrations, road blocks and marches organized by local communities determined to stop the mine.
Vedanta Resources intends to mine bauxite from the sacred mountain of the Dongria Kondh tribe in Orissa. The Dongria have never been consulted, even though the mine will destroy swathes of their forest, disrupt their water sources, and desecrate their most sacred site.
An appeal against the mine's environmental clearance is currently being heard in Delhi. Following complaints from Survival International, both the Indian Human Rights Commission and the UK government are investigating the case. The UK investigation addresses whether Vedanta's treatment of the Dongria Kondh breaches international guidelines for multinational companies.