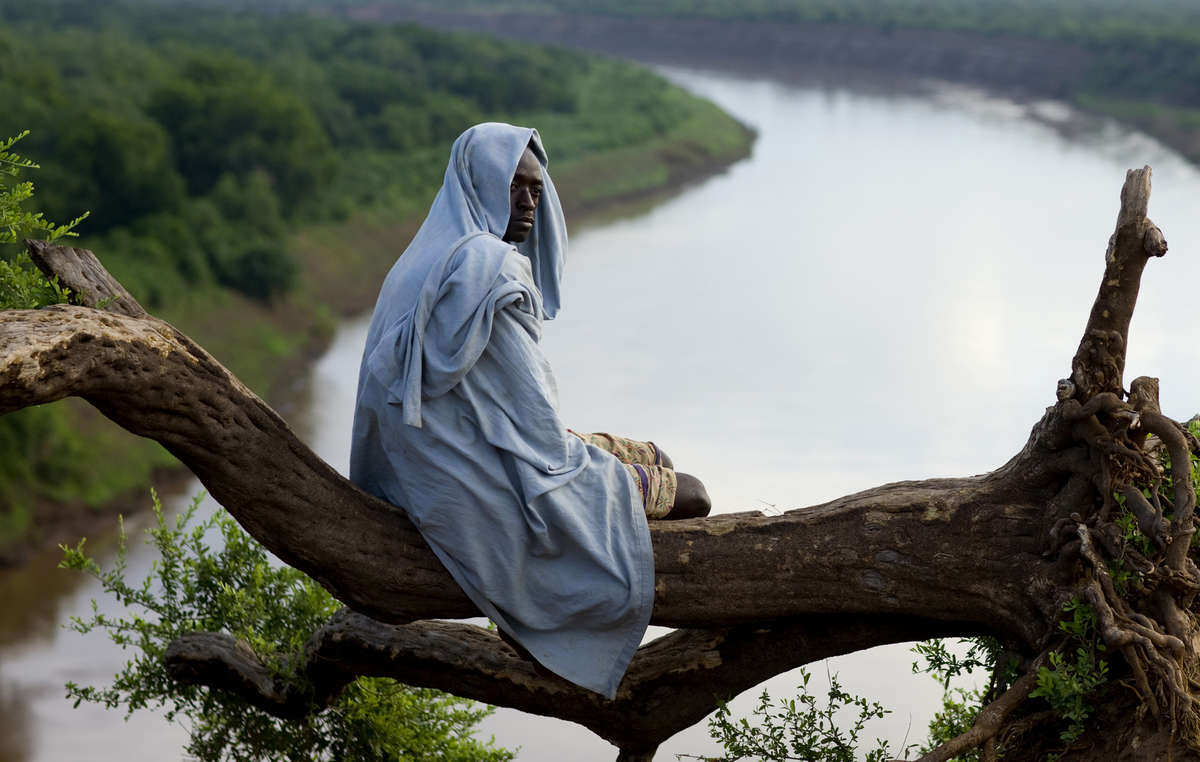 Tribal peoples will be devastated by the current boom in dam-building. © E. Lafforgue/Survival
This page was created in 2010 and may contain language which is now outdated.
To mark the UN Day of Indigenous People, Survival has released a new report highlighting the devastating impact on tribal people of a massive boom in dam-building for hydropower.
Drawing on examples from Asia, Africa and the Americas, Survival's report Serious Damage exposes the untold cost of obtaining 'green' electricity from large hydroelectric dams.
A rapid increase in global dam-building is currently under way. The World Bank alone is pouring $11bn into 211 hydropower projects worldwide.
The impact on tribal people is profound. One Amazonian tribe, the Enawene Nawe, has learnt that Brazilian authorities plan to build 29 dams on its rivers. Across the Amazon, the territories of five uncontacted tribes will be affected.
The Penan tribe in Sarawak face eviction to make way for a dam, and tribes in Ethiopia could be forced to rely on food aid if a dam being built on the famous Omo River is not halted. One man from the Omo Valley's Kwegu tribe, said, 'Our land has become bad. They closed the water off tight and now we know hunger. Open the dam and let the water flow.'
Hundreds of Brazilian tribespeople will gather this week to speak out about the controversial Belo Monte dam, which threatens several tribes' land and vital food supplies.
Survival's campaigners are available for interview.